Reporting and Analytics
Make highly informed business decisions from trusted, real-time insights wherever you are — in context, on any device.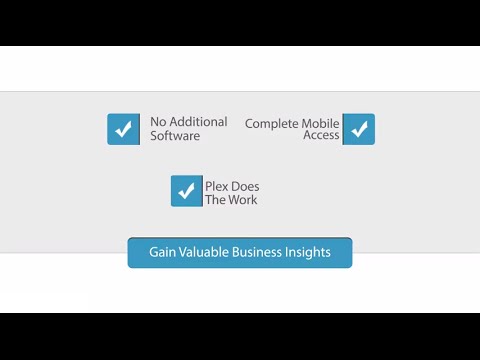 Plex Reporting and Analytics with IntelliPlex Business Intelligence (BI)
See how the IntelliPlex business intelligence platform provides quick and easy access to rich reports, analytics and dashboards to make better, more informed business decisions.
Capabilities
Gain valuable insight with business intelligence built right into the Plex Manufacturing Cloud, not bolted on or sold separately
Get a complete view of your business operations with access to 100% of your data at any time
Tap into reports and analytics from anywhere, at any time. You'll have complete mobile access to the critical data you need via the cloud.
See the full picture. Plex business intelligence tools make it easy for business users to create reports, charts and dashboards and to upload external files — including flat files, Microsoft Excel workbooks, XML and JSON files — that can be joined to existing data sources to create powerful BI applications.
Avoid the costs and ongoing maintenance of third-party BI. Plex requires no additional software or hardware to create an automated reporting database.
Let Plex do the work. Plex creates exact snapshots of every customer's data every few hours, creating a complete, 100% replicated reporting database that mirrors the production operational database at no extra cost.
---
Reporting and Analytics

Make smarter business decisions — no programming required.
Build reports and analytics to gain insights specific to how you do business.
Integrate with third-party tools using open database connectivity.
ANALYST REPORT
Learn why Aberdeen Group analysts believe that IntelliPlex users will "transform their analytical cultures."
WHITE PAPER
Read how IntelliPlex simplifies big data by getting the important things right, integrating ERP and financial management.
WHITE PAPER
Learn how to overcome "big data" challenges with cloud ERP solutions.
Need help with implementation?
Plex's world-class professional services team is ready to help you.
Professional Services
Need more resources?
Find analyst research, success stories, white papers, videos and more.

Resources