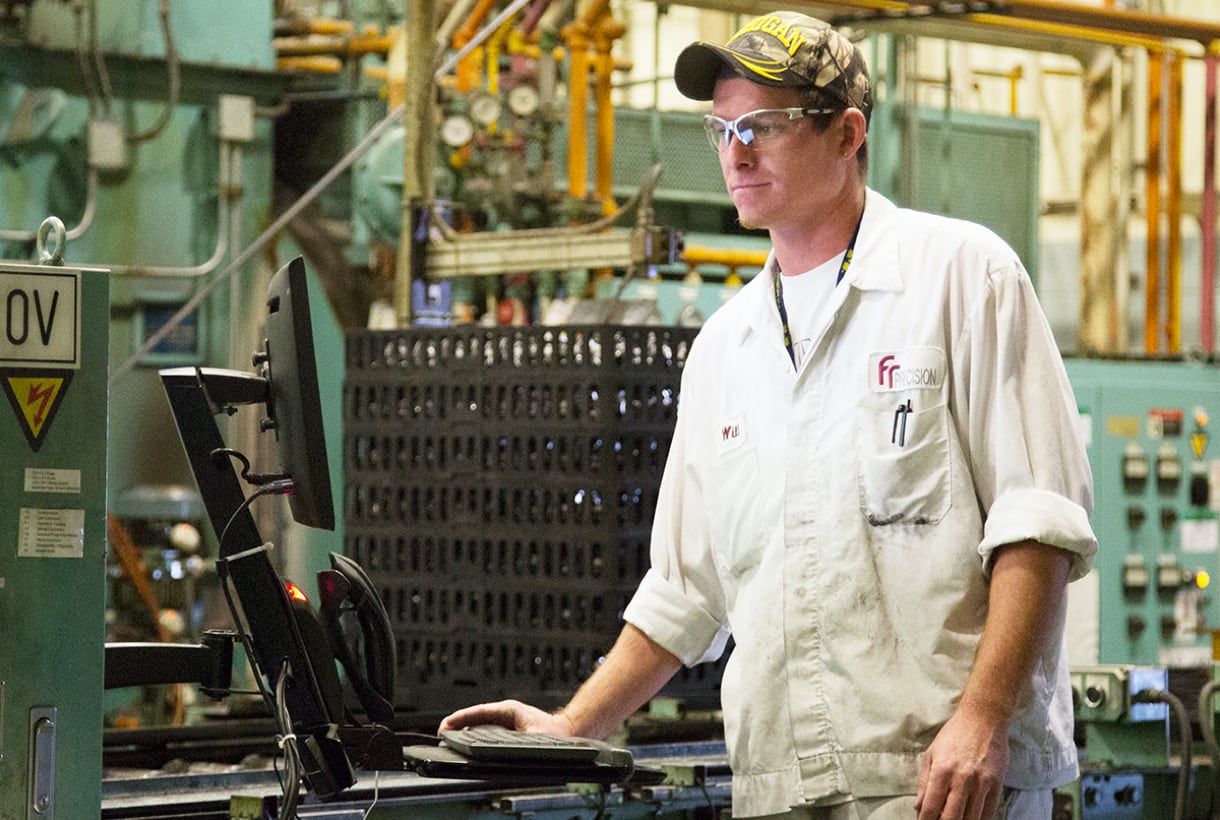 FT Precision makes rocker arms for one of the world's leading automotive OEMs, delivering products that are key to the performance of some of the worlds most efficient and reliable automobiles.  
Founded in 1994, FT Precision Inc. is a Japanese-parented, Ohio-based, automotive component supplier. Like many startup manufacturers, FT Precision began with a small workforce and a focus on delivering quality—precision products—on time and profitably. That intense focus on product excellence meant some other processes – like inventory—were completed via paper and manual processes. As FT Precision grew and their reputation for quality and lean manufacturing turned into industry leadership, but they needed robust systems to keep things on track.
Some 20 years later, the company has a 450-strong employee base and a 63-acre facility with 100 manufacturing work centers producing more than 300 part numbers. All managed in the Plex Manufacturing Cloud. Moving to the cloud has enabled FT Precision to continue their expansion, reduce the time and energy devoted to inventory and management, and achieve better visibility and financial controls at the same time.
FT Precision worked closely with implementation partner Plante Moran to design and successfully implement their cloud ERP software. Want to learn more? Click here to get the full FT Precision case study.