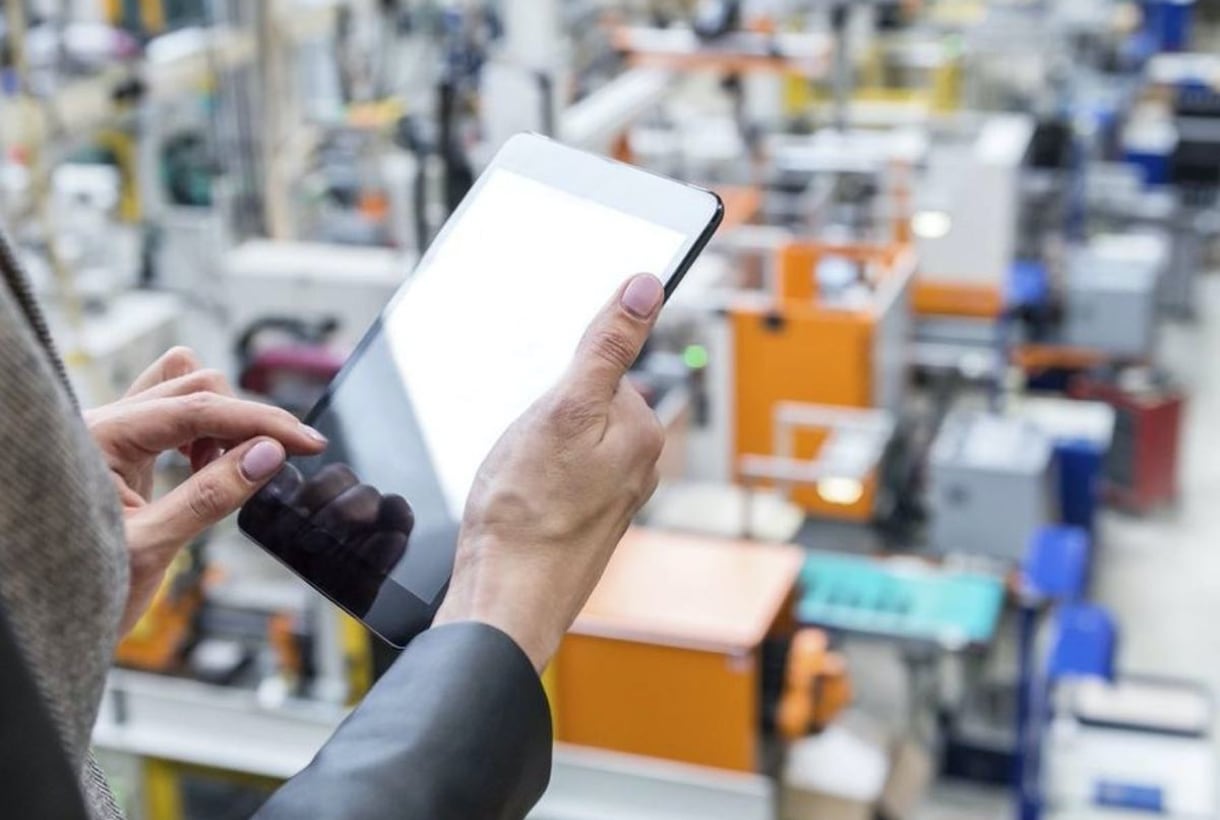 Manufacturing professionals certainly "get" the significance of digital technologies today. Eighty-six percent of manufacturers participating in the 2016 Mint Jutras Enterprise Solution Study agree that embracing digital technologies is necessary for survival. But do these individuals, and the manufacturing companies they represent really understand what it means to be digital? Have they taken the necessary steps to digitally transform their businesses in order to fully participate in the global, digital economy? Maybe not.
Digital Preparedness
We start out by asking study participants how prepared they are for the digital economy (Figure 1). The majority seem to believe they are in pretty good shape, with two out of three indicating they were close, or already very well-prepared. And a very small minority say they are not prepared at all or just beginning. This of course is a question that allows for a very subjective response and we know it is largely based on gut feel rather than any kind of real measurement.
We also suspect that if we had struck up a conversation with each of these 229 manufacturers, asking them to define what they need to be fully prepared, we probably would have gotten at least 229 very different repsonses. To be fair, the requirements will vary based on market, industry, and even types and size of customers.
What does Digital Entail?
In our study, we looked at it from two different perspectives:
The extent your transactional system of record is digital, which is closely related to (but not identical to) the extent to which business is transacted digitally.
The extent to which activities are performed and/or managed digitally.
Mint Jutras defines ERP as an integrated suite of modules that provides the manufacturing automation and transactional and operational system of record of the business, the more complete your ERP system, the more complete your digital system of record. However, just because you have a completely digital system of record doesn't mean you are fully transacting business digitally.
Our survey participants ran the gamut from completely paper-based and manual (i.e., definitely not digital) to completely digital, where manual intervention was only required for (digital) approvals and exception handling. One step down from fully digital, we found a complete digital system of record (e.g., all transactions captured in an ERP software solution, but manual data entry was required to capture this data. Another step down from there was a combination of paper and digital records. Table 1 shows the results.
Note that the percentages across any of the rows in Table 1 do not add up to 100 percent. The remaining survey respondents indicated these transactions were not applicable to their business. For the most part the percentages of not applicable were negligible except for B2C Commerce (18 percent), which is understandable considering traditionally most business for a manufacturer is B2B.
If you compare the percentages in the leftmost column in Table 1 (the average of this column is 14 percent) to the 32 percent in Figure 1, we start to see some disconnect between perception and reality. You would also expect the 35 percent in Figure 1 who are "getting close" to at least be in the second (from the left) column in Table 1, but the average of that column is only 26 percent. So that implies that there are still a lot of those in the 32 percent in Figure 1 who are still doing manual data entry and those that think they are close still rely at least partially on paper.
Note: we believe some of our survey respondents might interpret "completely digital," a little more loosely than we do. So we gave specific instructions as follows:
If you email a .pdf of a manually prepared document, consider this paper-based and manual. If your solution automatically does this for you, consider it a mix [paper and digital].
If you are doing either of these, you may have a digital copy of the purchase order, but you are not transacting digitally.
When we look at our second aspect—the activities that can be performed and managed digitally—the news here is really no better.
Not only do we see a disturbing percentage of "paper and manual" in this table, but we are also disturbed by the continued reliance on spreadsheets. Of course some use of spreadsheets is simply the result of familiarity and comfort level. But that doesn't make it any less troublesome or the data any more real-time.
Spreadsheets have been the most universal of all business tools for decades now. But there is one indisputable fact that should put fear in the heart of any responsible business person: the vast majority of spreadsheets contain errors, and the more complex the calculations, the higher the likelihood of error. Mistakes are just so incredibly easy to make. They may result from something as simple as a misplaced parenthesis, or pointing to the wrong cell. As easy as mistakes are to make, they are equally as hard or harder to find.
A good portion of activity is a combination of digital and spreadsheets. Often this is a result of exporting data from enterprise applications. This in of itself is not cause for worry, but when that spreadsheet starts to take on a life of its own, it may indeed be cause for alarm. Now you are bypassing the built-in security and audit trail of the application. The more the data is shared and modified, the less likely you will be able to "wind it back" to the original source, making data integrity suspect.
One approach is to give the application itself the look and feel of a spreadsheet in order to keep the user in the application. Or better yet, make the application so attractive and easy to use that the user actually prefers it over a spreadsheet. Next generation ERP software solutions should provide this type of user experience along with a footprint that is broad and deep enough to keep users out of spreadsheets. If your ERP system doesn't do this today, perhaps it is not supporting you as well as you might like to think. Products built from the ground up on modern technology (including those born in the cloud) give manufacturers an inherent digital advantage. Legacy solutions built on older, rigid technology are inherently at a distinct disadvantage.
Digital Sentiments
As we've already said, the majority of manufacturers today have an appreciation for the significance of digital technologies. This conclusion is validated in Table 3 where we asked survey participants how much they agreed with the statements shown.
Only three to six percent disagreed at all with any of the statements above and a relatively small percentage were neutral. The majority of those in manufacturing companies today understand that digital technologies cannot only facilitate the connection between companies, people and processes, but can also automate the connection between different enterprise systems. Whether this is a continuation of your current plans for IT and/or automation, or a brand new direction, you need to implement them in order to forge that connection. While 86 percent agree that these technologies are necessary for basic survival, progress to date does not indicate they have been embraced with the level of priority and urgency that will give companies a competitive advantage.
The Internet levels the playing field in our global economy, allowing companies of any size to establish a presence and compete on a global basis. That's the good news. The bad news is that those same windows of opportunity you might encounter are also open to your competitors. And those competitors come in many different shapes and sizes. So as you take your place on the world stage, be careful what you wish for. The enterprise applications that got you where you are today simply may not be able to take you where you need to go in a digital economy. In order to participate and become a real player, manufacturers must embark on a journey of digital transformation. Where are you in your journey?