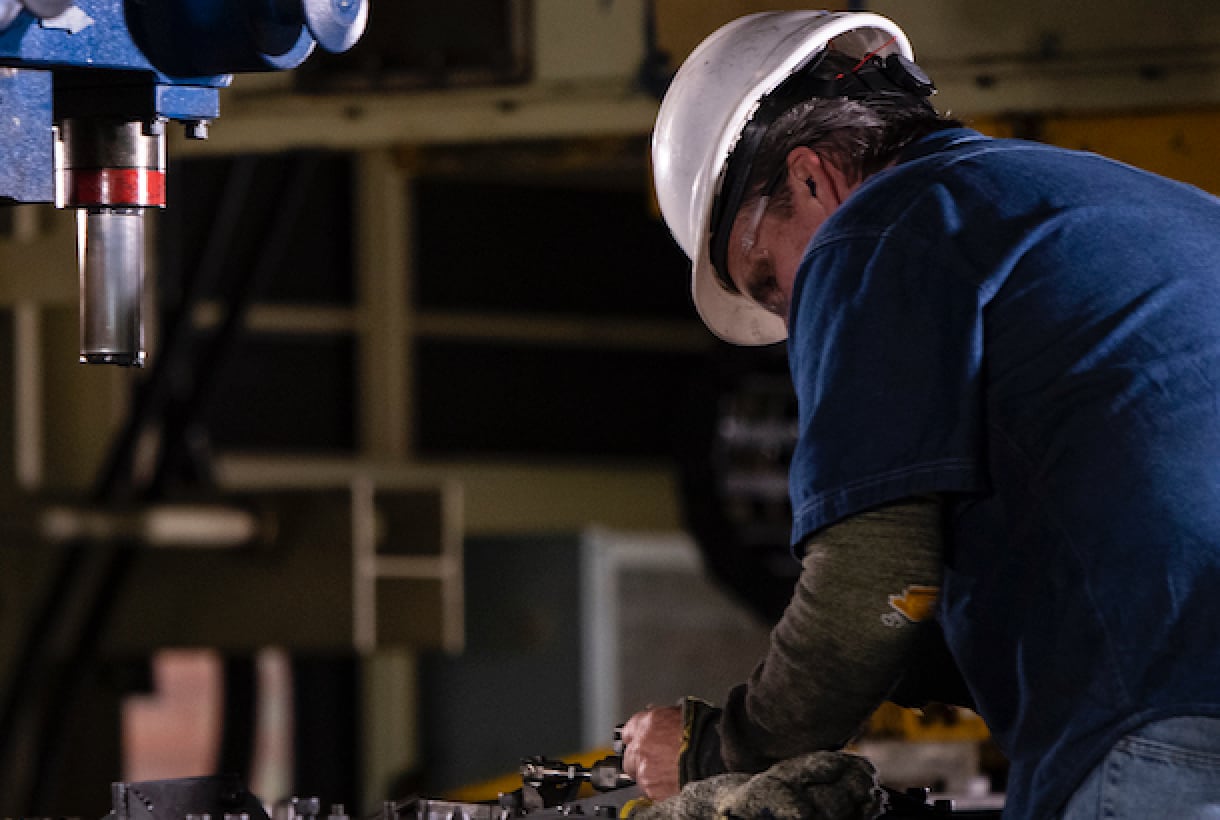 In order to make timely decisions, you need access to timely data. Unfortunately, for many manufacturers, the shop floor is a black box that is disconnected from the enterprise systems they rely on, so they must depend on reports. Those reports may take hours to prepare by specialists after manually being entered into a system from the paper that originally collected the data.  The result is that business leaders are seeing what happened yesterday, last week, or even last month. But today's executives want real-time data so that they can make real-time decisions—with real-time impact.
Fortunately, the tides are turning. The manufacturing execution systems (MES) of the past—sometimes jokingly referred to as "Massive Expensive Software" is no longer the unwieldy tool it once was. Digital transformation is ushering in a new cadre of more flexible and more responsive solutions that are hosted in the cloud, making them infinitely scalable, accessible, and connectable. The veil is being removed from the black box over the plant with modern MES which are purpose-built to connect the manufacturing business to what's really happening on the shop floor.
Here are three ways modern MES tools are delivering on real-time information requirements, giving you the ability to change the way you operate.
Better Customer Service
From being able to know your plant's capacity from a salesperson's screen to conducting customer audits, accessing operational data that you can trust at a moment's notice improves your company's ability to service customers. Production planning, operational excellence, and on-time delivery all benefit from accurate, real-time information. And, you'll notice these are all key metrics customers typically look at when evaluating suppliers.
For many of the manufacturers we work with, this real-time data is proudly displayed on giant monitors in conference rooms, throughout the shop floor, and on the wall in the CEO's office. Demonstrating how this information is used in real-time during plant visits has helped manufacturers build confidence and win future customers.
What's more, the cloud makes this operational data accessible to anyone with the proper permissions at anytime from anywhere on any device. Operational activities and records are digitized and compliance to reporting comes for free. Just imagine if you could sit auditors at a computer and enable their drill-down, and drill-across needs, without requiring reams of paper and the time of your valuable staff. They're done in hours, not days, inviting the question: "Tee time this afternoon?"
Improved operational efficiency
What if you could count inventory without ever stepping on the shop floor? What if you could close your books without staying late? What if you could secure that round of funding by confidently showing exactly what your inventory position is at any time of the year?
For every action on the production floor, there is a transaction in cloud MES, so every unit of inventory is scanned and tracked for precise genealogy from receipt through work-in-progress to finished goods. This ultimately supports both forward and backward traceability, creating an end-to-end electronic audit trail through the system. And when you know your real-time position, you don't carry excess to account for uncertainties and can use that capital—and floor space—for revenue producing investments like another line or a new facility.
Cloud MES makes it easy to configure your environment without interrupting production, giving you the capability of just throwing a switch to cut over, and then repeat on a plant-by-plant basis.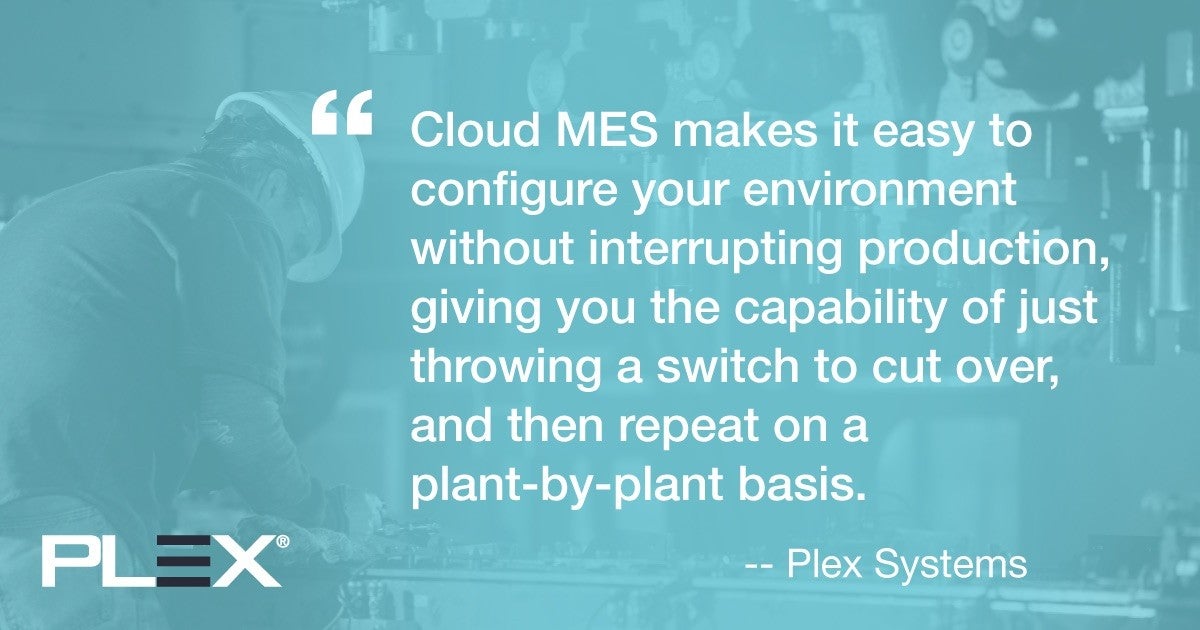 Reduce Unplanned Downtime
The scourge of a well-oiled production facility is a critical piece of equipment that fails. Machines go down and equipment needs to be repaired, but when it happens on a running job—usually for your most important, most demanding customer—it disrupts everything and the whole plant goes into turmoil and firefighting mode.
This common scenario will one day no longer be frequent thanks to the cloud. The ongoing adoption of smart tools, sensors, and machines enabled by the scalability and computing capacity of the cloud enable the Industrial Internet of Things (IIoT) to produce mass amounts of information about your assets' operational health. Every plant manager and maintenance technician would gain access to a crystal ball of sorts to know, understand, and plan around what's going on inside all of those machines.
Data is valuable, but not if you're collecting it just to fill the black box. Manufacturers have always collected lost of data, but until now, only about 1% was every used—or even looked at. Don't be part of the 99 percent. Consider how a connected manufacturing enterprise could change the way you do business. Digitizing your operations will give you real-time decision-making power. You'll quickly see the value of leveraging this data on the shop floor for continuous operational improvement. And when you've connected your manufacturing business from top floor to shop floor, you'll even avoid the disruptions that keep you from your kids' school or sports activities.
Priceless!
Learn more about cloud-based MES by downloading this free white paper.