Plex Availability: World Class Uptime
Unplanned downtime or poor performance means lost productivity, increased waste, under-utilized resources, and lower profitability for your manufacturing business. We know how critical it is for your operations to remain stable. That's why Plex delivers best-in-class uptime and system performance, so you can focus on serving your customers.

As an industry-leading SaaS vendor, the Plex Smart Manufacturing Platform guarantees a 99.9% uptime for its software as a service - that's less than nine hours of unplanned downtime a year. Our data center engineers are dedicated to availability and thrive on driving uptime closer to 100%.
Image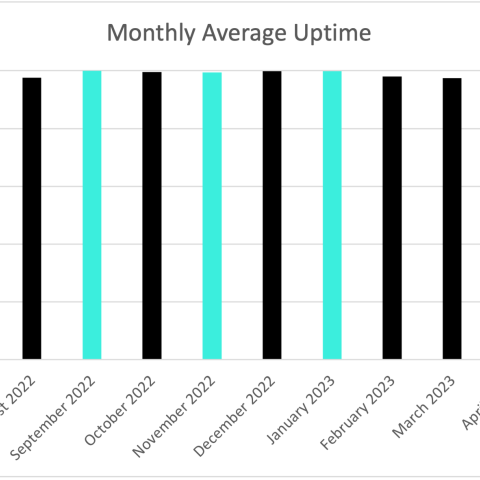 Plex Performance: Unique Users, Total Logins, and Web Service Requests
No matter how big or small your manufacturing business is, you need your MES and ERP systems to drive productivity, not halt it.
The Plex Smart Manufacturing Platform delivers a high-performance, scalable, and extensible software-as-a-service platform for your enterprise.
You can add as many users, devices, and machines as you need. Users can log in as much as they need to from anywhere at any time-and Plex will always perform at its peak. You won't have to worry about database storage, computing power, the volume of transactions, or the number of plants you run with Plex.
We take care of your IT infrastructure needs. You focus on growing your business.