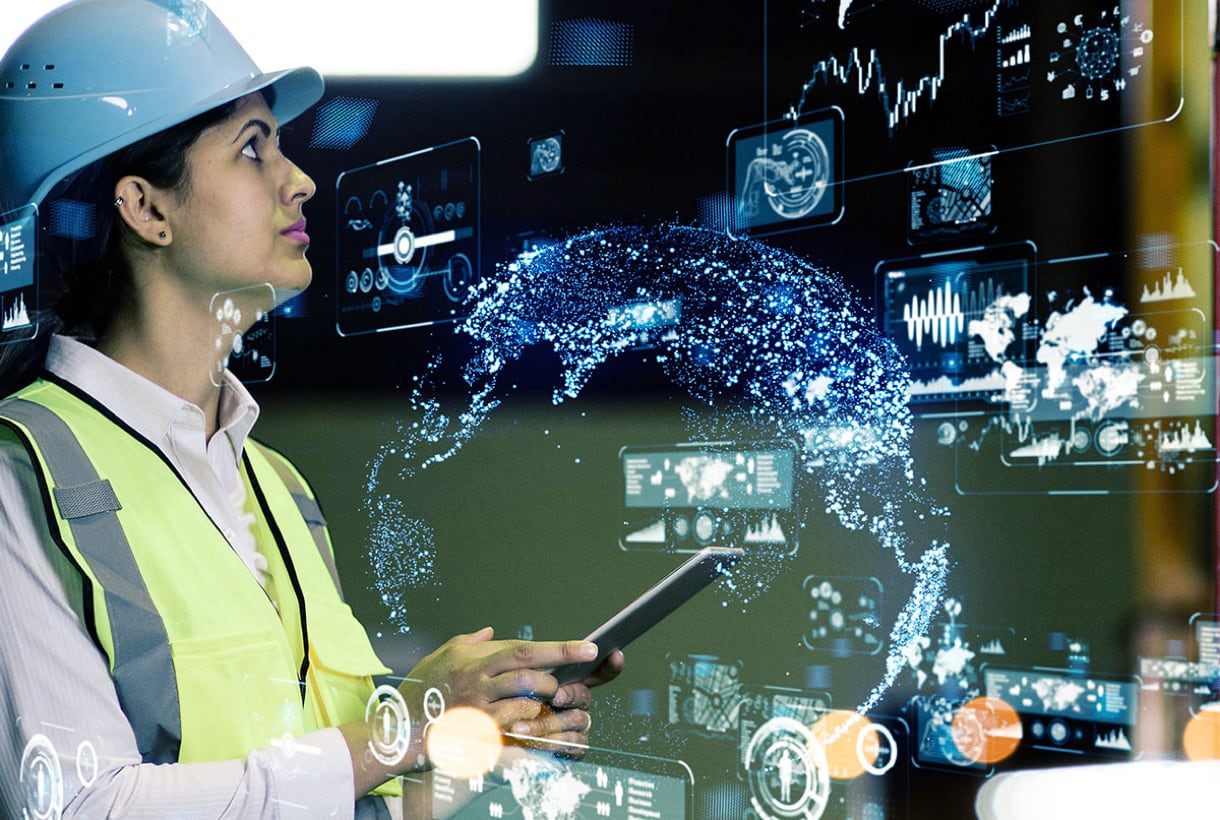 As more manufacturers take a serious look at the benefits of Industrial IoT, understanding what an implementation will involve becomes important.
But before we get into the list of myths about an Industrial IoT implementation, I'd like to reiterate what I've said about Industrial IoT before: rather than asking, "What is our Industrial IoT strategy?" The better questions to ask are, "What is our business strategy? And "how can we harvest the data from our operations to do more with what we have?" Read more about the importance of your IIoT business strategy. 
And this brings us to the first myth, which I would argue is the most important to dispel:
Myth #1: Implementing an Industrial IoT System is a Technical Decision
The technology needed for Industrial IoT already exists: cloud, sensors, analytics, robots. IIoT systems have been and are being implemented by industry leaders around the world. But for most manufacturers, Industrial IoT isn't a technical decision—it's a business decision.
Industrial IoT is about being able to see what's happening in your facilities so you can make better decisions about how to run them as efficiently and cost-effectively as possible. This business strategy will enable you to increase visibility to improve performance, reduce downtime, and improve quality. It's not just about the technology but it's a whole new window into new opportunities for continual improvement.
Myth #2: Industrial IoT Means a Long Implementation
Long, drawn-out, complex implementations are the bane of any manufacturer's business. All plant managers are concerned with downtime—when production stalls, it hits the business hard.
The beauty of Industrial IoT is you choose the problem areas of your operation that needs to be fixed, and that's where the implementation begins. It's not a "rip and replace" implementation like the past. The other good news is that the IoT industry itself has advanced enough to minimize installation times sometimes to a single day. In some cases, factory machines don't have to be idle for that long while the IoT hardware is installed. Today's implementation times greatly outweigh the time that it would take to fix a broken or malfunctioning machine.

Myth #3: We Don't Need Industrial IoT—a SCADA System is Sufficient
There is a big difference between a SCADA system and an Industrial IoT system. SCADA was created at a time when building a graphical visualization for a manufacturing plant was a new idea, but it hasn't changed much since then. SCADA only displays information, but doesn't necessarily allow for insights into that information.
An Industrial IoT system goes a step further and explains what that data represents, including the ability to conduct advanced analytics, equipment benchmarking, and machine learning, all while allowing access to this information on any web-enabled device (as opposed to a local network). This is the main reason why SCADA systems are not enough for today's manufacturing organizations. Industrial IoT is built on wireless systems that can connect no matter the distance between machines, which is a huge upgrade over SCADA systems that need to be built on local architecture. The local data system that SCADA requires means it doesn't scale easily, making it more expensive as a manufacturing organization tries to grow its business.
Myth #4: We Don't Really Need Industrial IoT on Our Shop Floor
Most industry media outlet herald predictive and prescriptive maintenance as the biggest benefit of Industrial IoT. While that is a valuable bit of insight, manufacturers are actually planning to use Industrial IoT for a variety of reasons:
Improving operational efficiency
Increasing product safety
Driving quality control with data
Uncovering hidden waste during production
It's hard to imagine a manufacturing organization that wouldn't benefit from better data collection through an Industrial IoT system. It's also important to keep in mind the benefits to digitally transforming your organization, including reduction of errors and manual processes as well as unlocking your people's potential.
Myth #5: We Probably Wouldn't Use All the Information Anyway
If I asked an audience filled with manufacturers: who wants to know exactly what's happening with their shop floor machines now, in the past, and in the future? I'm fairly certain the entire room would raise their hands.
Yes, Industrial IoT can mean a mountain load of information that you may not need but many times we find working with manufacturers that once you discover what you don't know, you realize how important that information is to your business.
If your shop doesn't need the information now, you will need it in the future. Why? Because your competitors will have it and you won't. In a 2016 survey by Forbes, industrial manufacturing leaders said that predictive analytic tools will increase in importance from 32 percent to where it is today at 69 percent. Putting in the foundation to gather information sooner rather than later will only provide a better base to make decisions about where to go in the future.
Myth #6: Industry 4.0 is the Same as Industrial IoT
Industry 4.0 is the rise of digital systems within the manufacturing industry—much like the three industrial revolutions that happened before. The Industrial IoT is one of the big technologies that powers Industry 4.0, but they are not the same.
Industrial IoT is one piece of a larger movement on where industrial manufacturing is headed (which includes analytics, control, visualization, and collaboration processes). These tools and machines connected by systems like Industrial IoT allow plant managers to optimize workflows faster than ever before, ensuring that revenue and production hits its all-time high and continues to grow.