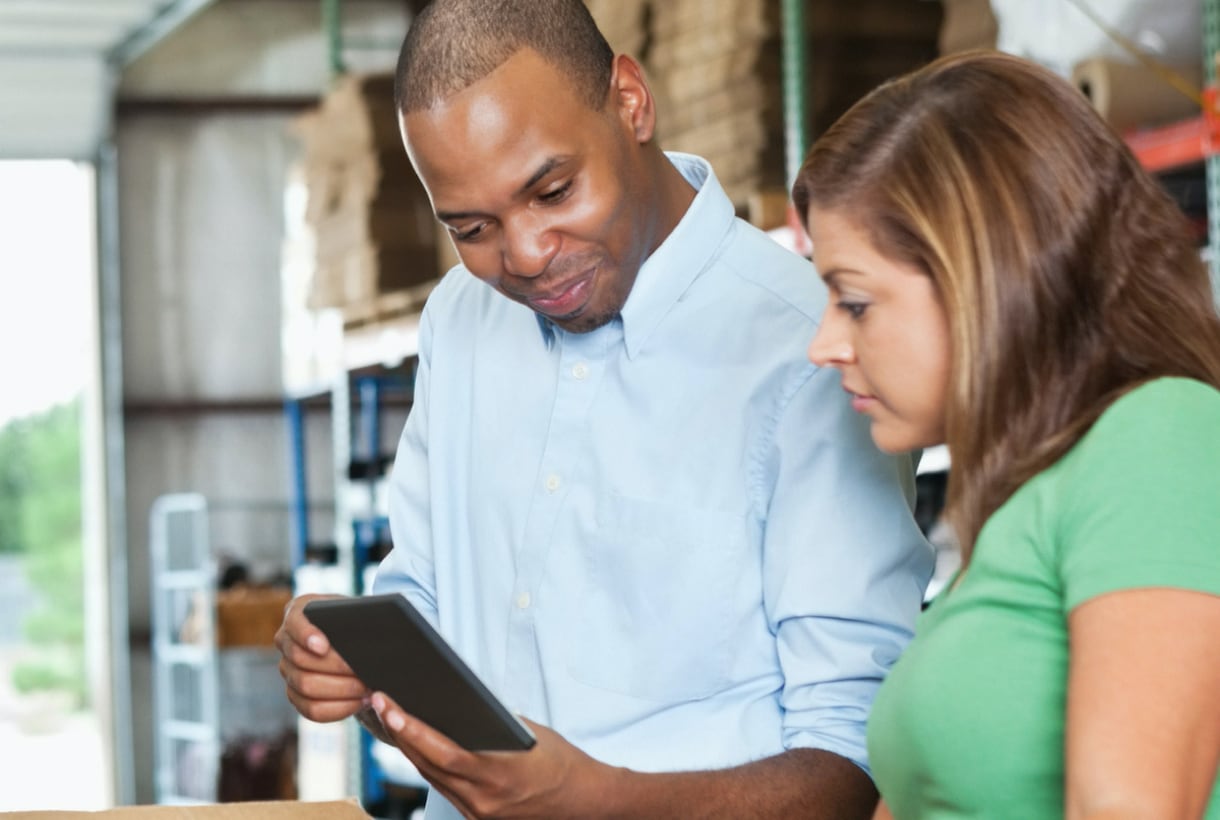 Manufacturers who have embraced SaaS cloud ERP view this model as central to their ability to compete.1 And for good reason. The cost benefits make cloud ERP a compelling strategy—even to those who still believe they are better off "owning" the software. Below are examples of manufacturers who have lowered costs with cloud ERP:
1. Reducing Scrap and Inventory on Hand
Ralco Industries is an automotive manufacturer and supplier specializing in precision-welded assemblies and prototyping. The innovator turned to cloud ERP to address business problems—and along the way, it saved some money. Previously, inventory inaccuracy and the use of multiple disconnected systems led to inefficient planning, quality problems, high expediting costs, and wasted time. Moving to a single, connected cloud ERP software solution enabled Ralco to reduce inventory on hand by 15 percent, drive scrap down by more than 60 percent, reduce premium freight costs by more than 20 percent, and save nearly $100 per purchase order processed.
2. Lowering IT Costs and Freeing Up Resources
Jagemann Stamping Company (JSC), a full-service metal fabricator, replaced its "patched-together" business systems with cloud ERP. Maintained at off-premise data centers, JSC needs to supply only basic Internet connections and inexpensive PCs for its system users. As a result, the company saved nearly 15 percent in IT maintenance and energy consumption costs. Because the company no longer needs to oversee system maintenance internally, it has been able to redeploy over half of its IT staff to value-added activities. These include continuous improvement projects that have identified more than $200,000 of savings for the company.
Fundamentally, cloud reduces the IT cost and personnel burden for core systems and administration, opening up resources for greater innovation and much needed focus on higher-value technology projects. The capabilities inherent in modern manufacturing cloud erp solutions—mobility, ease of integration, configurability, and the elimination of upgrade cycles— also make it easier and less expensive for manufacturers to connect their people, equipment, materials, suppliers, and customers.
See why more manufacturers are moving to cloud ERP. Download the white paper: State of Manufacturing Technology Report.
1.       2016 State of Manufacturing Report. Plex Systems. November 2016.