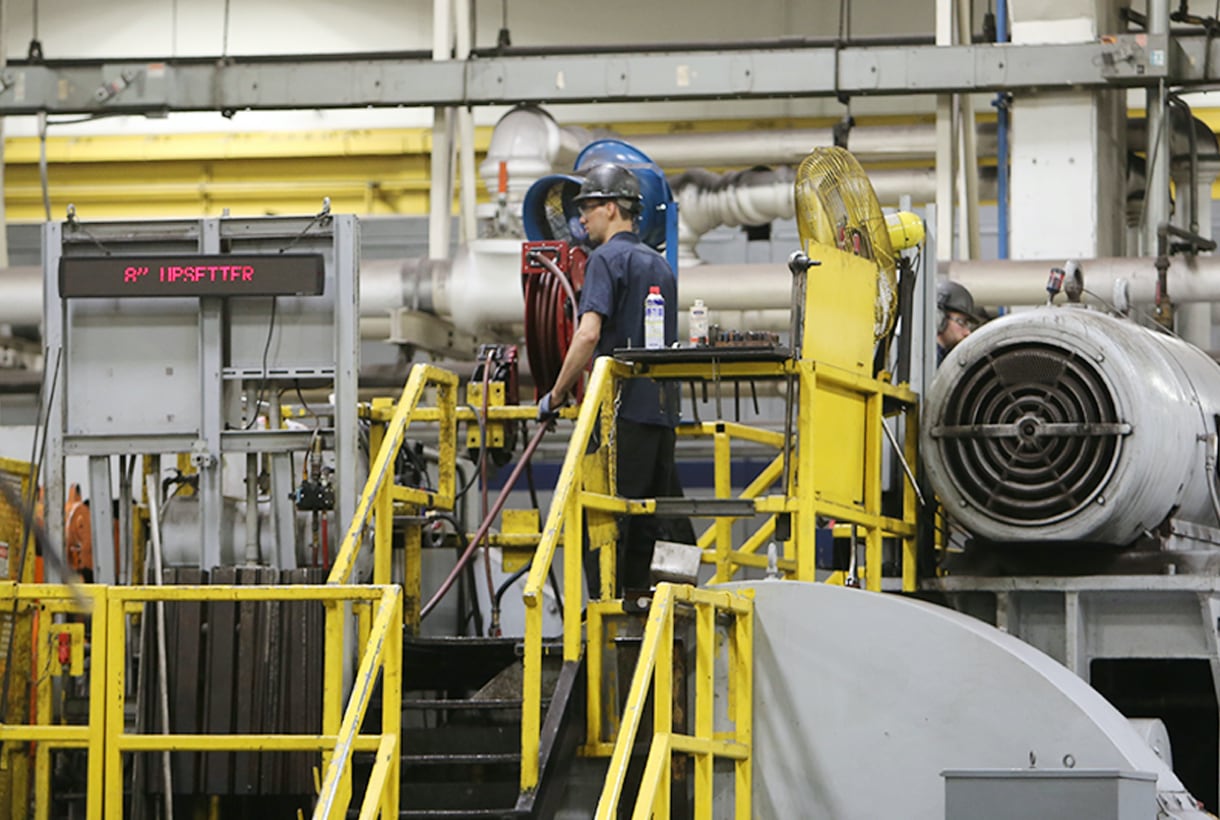 It's time for manufacturers to quit using analytics like a rearview mirror and more like a compass that points them in a more profitable direction.
Analytics and business intelligence (BI) are the catalysts that give manufacturers the ability to break down the silos that separate departments, divisions and processes, and galvanize their business around customers. Busting through silos with a strong BI strategy can revolutionize a manufacturer, bringing customer-driven innovation to every corner of a company.
Descriptive analytics are the rearview mirrors of analytics, while predictive and prescriptive analytics are the compasses that show the future, pointing in the direction of where a manufacturer is capable of going.
The following takeaways illustrate how manufacturers are excelling — or can excel — with analytics and BI:
Translating in real time how shop floor improvements drive improved financial performance. How each improvement made over time on the shop floor contributes to improved financial performance is elusive and very difficult to achieve with legacy, homegrown ERP systems. Cloud-based analytics and BI platforms have the ability to bridge the data gap between the shop floor and top floor, giving senior management clear visibility into how the accumulated improvement in production improves profits.
Linking production data with quarterly and yearly financial metrics to the ratio level is critical for long-term growth. Manufacturers who get the most value from cloud-based analytics and BI are capable of seeing immediately how production cost and quality are impacting their quarterly and financial metrics of performance. Accuracy, speed and insight are gained by having this level of visibility into how production levels are associated with costs that are influencing quarterly and yearly financial metrics.
Reducing time to market and streamlining the new product development and introduction process. From high tech to food and beverage, manufacturers are constantly under pressure to squeeze more time and costs out of their new product development processes. For many manufacturers, new product introductions are the single greatest revenue-producing strategy they have. Streamlining the new product development process using cloud-based analytics and predictive BI tools brings in the voice of the customer. Predictive analytics can also guide the new product launch process, aligning messaging, product differentiation and the unique selling proposition with exactly what prospective customers are looking for.
Solving the costly problems of supply chain management, planning and optimization disconnects, once and for all. One manufacturer who has a legacy, on-premise ERP system spent millions of dollars on a module for supply chain management and planning, only to find it incapable of keeping up during their most demanding sales season. Using a cloud-based analytics platform integrated with suppliers, the company could have had real-time visibility three layers deep into their supply chain, averting stock-outs and lost sales.
Unifying disjointed dashboards, scorecards, spreadsheets and Excel data cubes so they reflect reality. It's time to move beyond having multiple systems of record when it comes to measuring manufacturing operations. Too often there are hundreds — and in larger manufacturers, thousands — of dashboards and scorecards that often are based on different databases or legacy, homegrown and on-premise ERP systems that reflect a manufacturer's decades-old business model. It's time for manufactures to move beyond contradicting, chaotic analytics-reporting platforms to a single system of record. Cloud-based analytics and BI platforms can deliver this today, reflecting reality instead of what legacy, outmoded systems produce.
Making challenging compliance and quality management goals a competitive advantage.  Nearly every compliance and quality management standard today has a component that requires adherence, awareness and — in Department of Defense-based requirements — exact compliance to contractor needs. Attaining compliance to these requirements is considered problematic and costly by the majority of manufacturers, yet there are those enlightened manufacturers who see them as a catalyst of greater competitive strength. Manufacturers who make compliance a competitive advantage are relying on a corporate-wide analytics and BI platform to gain real-time insight into their operations. Specifically, the ISO 9000 standard (section 8.2) states that systems must be in place that are dedicated to ongoing measurement and analysis of customer satisfaction, quality management internal audit results, and continual monitoring and analysis of metrics related to product characteristics and attributes.
Bottom line: Demystifying how any given manufacturing operation is running starts with a solid analytics and BI platform that is cloud-based and capable of integrating across every area of the value chain. The days of legacy, on-premise ERP systems that deliver marginalized and increasingly archaic, irrelevant information are numbered.