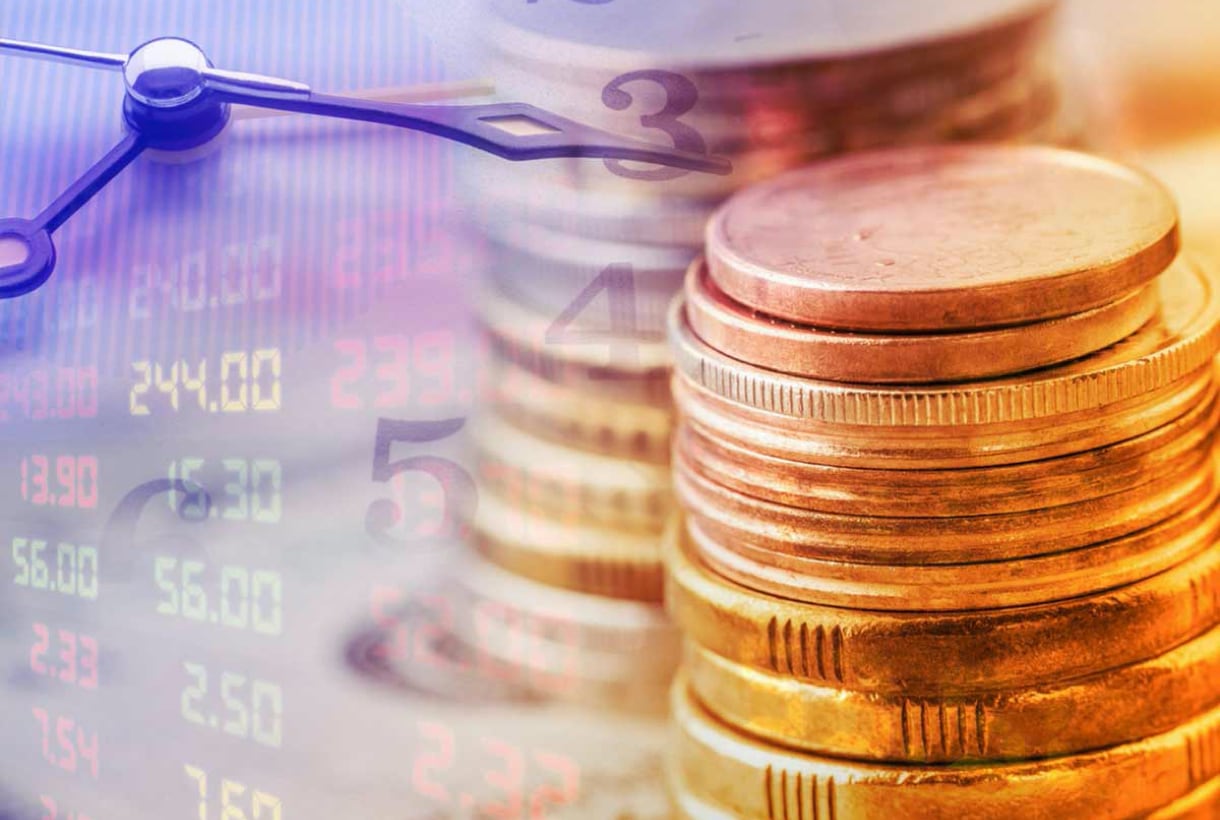 Modernizing your ERP is a major investment in the long-term success of your manufacturing business. And like other manufacturers, you're probably worried about the cost, the potential disruption to your business, and the kind of return you can expect from your investment. For most companies, there are competing demands on limited resources, so you need a way to compare the value of one investment against the others in order to make wise choices between them. So how do you go about determining the return on investment (ROI) for your ERP investment?
Defining ROI
ROI is a calculation that evaluates the cost of an investment against the value that the investment will deliver. It all boils down to a fraction:
There's nothing magical here. You simply need to take the benefits minus your investment divided by your overall investment. At Plex however, we emphasize not only the ROI of the initial investment but the long-term recurring value that enables you to be most successful in the long run. Many CIOs or IT project managers are thrilled to be done with the implementation, and that is a major accomplishment but your business continues to evolve after your ERP system goes live. The long-term value of your system is a key part of the equation that's often overlooked.
Keys to Long-Term ERP Value
Let's look at some foundational elements.
Does the system support your business without disruptions? If you have to reassess the technology needed to run the system every few months or every time there is a software enhancement, then you're dealing with major disruption. You're in the business of making things, not in IT maintenance. A cloud-based system transfers the IT infrastructure and management to Plex so you can focus on improving your manufacturing business.
How will your employees adopt the ERP system? To get the true value of your system, your people have to use it. The more users engaged across more areas of your business result in greater contributions and visibility for everyone. You want to look at adoption rates of the system, and since most systems come in at around 50 percent, anything higher will likely deliver greater value over time. For Plex, adoption rates are typically around 76 percent.
Does the system help you manage complexity? The business of manufacturing is complex enough. A confusing combination of multiple transactional systems that is typical of today's ERP solutions means extra steps, more opportunities for error, and out of date information. One system that contains a single source of truth for your entire operation enables your business to be more productive versus spending time getting separate systems to work together.
What else do you need to buy to complete the system? Some ERP systems require additional costs like annual maintenance fees as well as databases and servers that each come with additional maintenance fees. If you're looking at a true cloud system, you'll only have to pay for the initial implementation services and an annual subscription fee.
Finally, does your ERP provider help you with continuous improvement? Using industry benchmarks like those from the American Productivity and Quality Center (APQC), you can see how you stack up against your peers. But not just your peers, as your company matures in the use of the system, you can benchmark against yourself. This is the key in being able to extend the value of your cloud ERP system over the long haul.
Built-In Manufacturing Processes and Best Practices
Like I mentioned before, the benefits of the system are critical in determining your ROI. A manufacturing cloud ERP system that was built for the shop floor and includes capabilities like advanced quality, inventory control, and preventive maintenance —not bolt-on solutions—means you don't have to go out and buy those solutions and deal with integrations to build and maintain. After all, the system should solve your biggest operational challenges or it shouldn't even make your short list.
Your system should also be able to integrate with others easily and without major disruption. Finally, you should check with customers like yours to hear what ROI they achieved and the long-term value they realized from their investment.