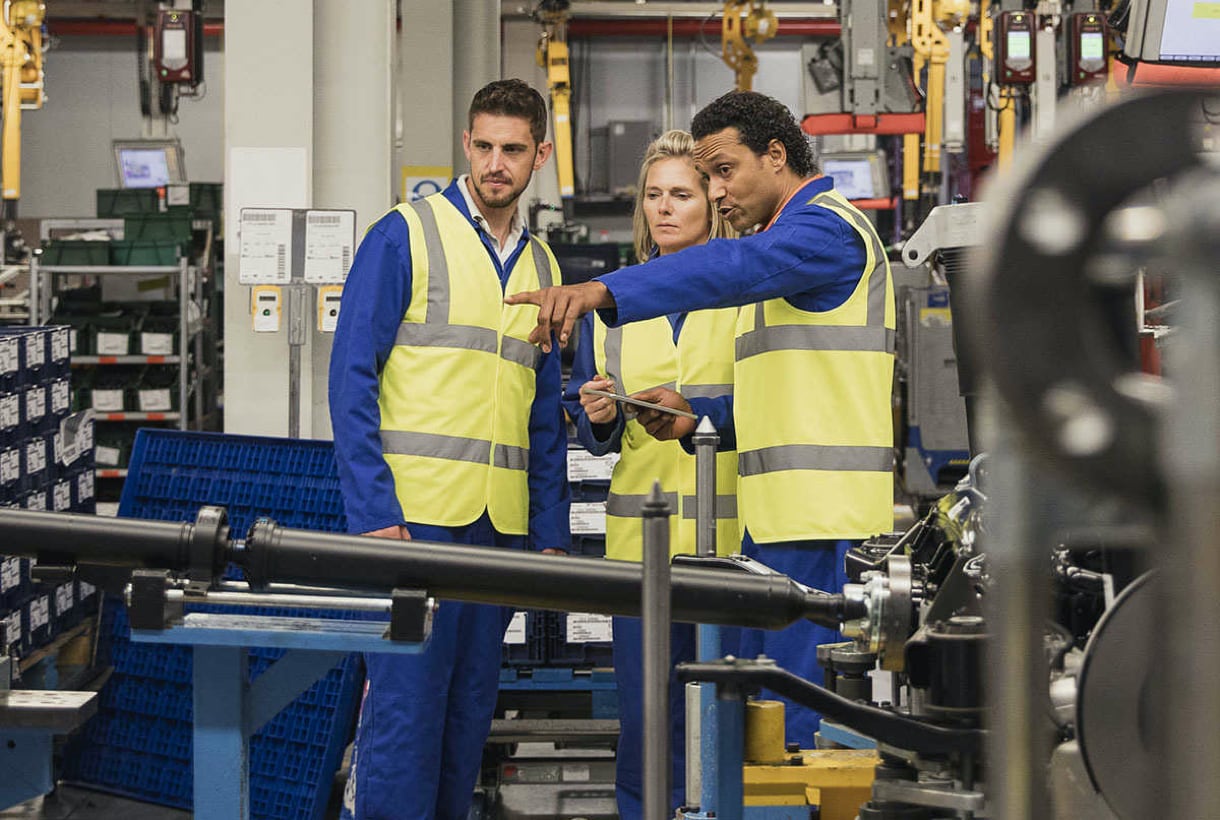 Mexico has traditionally been a desirable location for U.S. manufacturers to expand their facilities because of the low cost of labor. But the country has positioned itself as a viable competitor within the manufacturing industry. Mexico's number one export is manufactured products and it is the seventh largest auto manufacturer—recently surpassing Japan as the second-largest U.S. auto parts exporter.1
Manufacturing companies in Mexico face some of the same challenges as their counterparts in the U.S.: shrinking margins, shifting customer demands, shorter product lifecycles, and the need to be more flexible in general. They are also grappling with the rise of Industry 4.0 and what that really means to their businesses. A key difference is that finding skilled workers isn't a problem. In fact, manufacturing is viewed as a reputable and viable occupation in Mexico whereas in the U.S., there is still a stigma that manufacturing is not as prestigious as other industries for employment.
Manufacturing in Mexico is Changing
There is a big push for more efficiency and flexible in meeting customer demands. Manufacturing companies in Mexico are realizing that simply hiring more people is not going to meet these goals. They are also realizing that the business rules have changed: demand is now variable which is driving shorter product lifecycles and the need to deliver more products quickly at reasonable costs.
Yet, many manufacturers in Mexico still have systems that support production and run the business with data siloes or cumbersome processes. These on-premise, legacy systems contribute to delays, outdated information, and lower productivity. The reality is that many manufacturing companies in Mexico are behind with technology.
Building the Foundation for Industry 4.0
The idea of "digital transformation" is not as mature in Mexico as it is in the U.S. but, Mexican manufacturers know they must do something in order to prepare for Industry 4.0 and the Industrial Internet of Things (IoT). They are beginning to think about how to interact and implement technology on the shop floor. This is a good place to start.
We tell our customers in Mexico that connecting equipment, machines, and sensors on the shop floor provides an opportunity to see how production is performing. Automating and capturing production as it happens enables manufacturers to understand what is working and what needs to be improved. To do this, some equipment may need to be updated or retrofitted with sensors to lay the ground work for connectivity. There must be a switch from capturing data on paper or spreadsheets (analog) to digital in order to begin the process and set the company on the path to Industry 4.0.
The Reality of Industry 4.0 and IIoT
The reality is that there is still a lot of confusion and misconception about Industry 4.0 and Industrial IoT. Our customers in Mexico are learning that these trends are more about breaking down data silos and opening up access to meaningful data than the technology itself. They are starting to see that Industry 4.0 and Industrial IoT is not only for big manufacturing companies. There are benefits for smaller companies right now.
Mexican manufacturers without big IT budgets can start small, see what works, and grow from there. By starting small using technology available today, a cloud-based system of record that combines ERP and manufacturing execution system (MES), PLC, and sensors, companies can visualize and contextualize shop floor data. The key is to figure out where the technology can help support business initiatives such as becoming a more flexible and adaptable supplier. Starting with something like asset performance enables companies to see how it affects productivity, efficiency, scheduling, and quality. Insight into this kind of data helps enabled decision-making that leads the company to becoming supplier of choice.
To learn more about the Plex Manufacturing Cloud, watch this Plex demonstration (Es).
[1] https://www.thebalance.com/mexico-s-economy-facts-opportunites-challenges-3306351