Parts Manufacturer Consolidates Operational and Shop Floor Data with Cloud ERP - Video
ERP Software System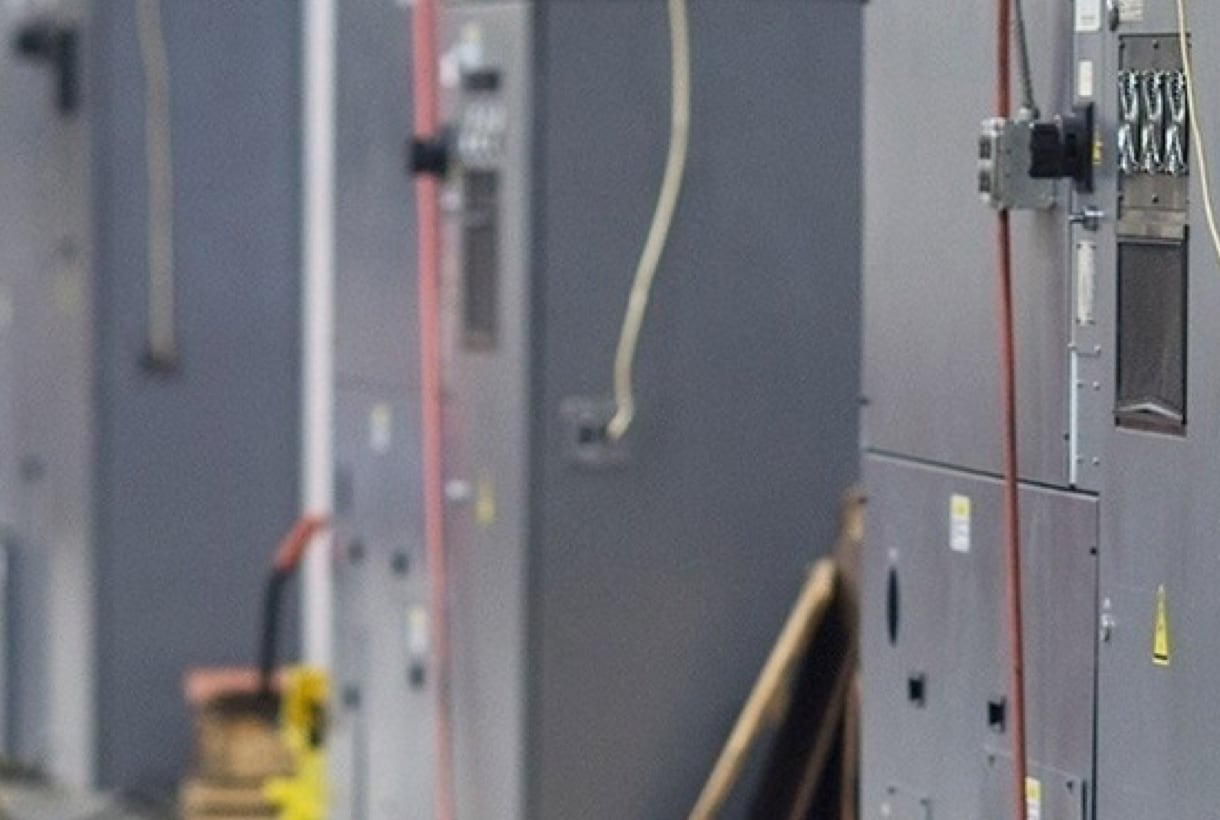 Who is Avon Gear?
Headquartered in Shelby Township, Michigan, Avon Gear Company manufactures precision-machined components and subassemblies for heavy industrial equipment manufacturers. The company has experienced steady growth since its beginnings in 1974 and continues to look for ways deliver quality products to its customers.
Gain Visibility Across the Manufacturing Enterprise
We talked to Matt Korth, President; Geoff Pitts, Plant Manager; Mike Nowinski, Purchasing Manager; and Richard Kitchens, Systems Administrator at Avon Gear's 110,000 square foot facility about how cloud ERP from the Plex Manufacturing Cloud has helped the company consolidate, automate, collaborate, and grow.
Korth: Avon Gear's been around since 1974. It was started as a garage shop. One man started it, one man owner, and it was like 10 people, and they continued to grow over time. In 1998 we were bought by a Japanese company, Okubo Gear, and then in 2008 they moved us into our current facility here in Shelby Township.
We primarily produce transmission components for the off-highway industry: oil and gas, construction, agricultural. We're a one-stop shop for everything from raw material, heat treating, turning, grinding, cobbing, shaping, anything that's value add. The more operations we can do, the better off we are.
Pitts: Before Plex, it was very archaic. It was Excel spreadsheets and a lot of redundancy, and a lot of manpower to, obviously, manage and keep that up to date. Anything manually that could have been done wrong at some point, you know, it was done wrong.
Korth: Whenever you've got spreadsheets and Excel files, people would take them and save them on their hard drive and make modifications, and so you would never have accurate data. And then, when it came to try to find out something, you'd have to go and talk to two or three people before you finally got the solid answer to give back to the customer, and that could take hours to days to get together that information.
Pitts: Our past dues were terrible. I mean, we were, at one point, over $1 million past due to our biggest customer. So it impacted our quality. It impacted every facet of our facility.
Why we chose Plex was for three major reasons. The ease of use, also that you know that you have all that data stored by somebody else, and managed by somebody else, and outside of your building, was a big plus to us. We didn't want to have to deal with that. But also, being able to access that data at any time from anywhere, you know, outside your facility through the Internet.
Korth: In manufacturing, there's so many facets in making a part. You've got engineering, you've got materials, you've got inspection, you've got the actual operations, and in each one of those you have got questions for and you need to get answers, and it's so much easier when you've got a one-stop shop right in front of you, whether it's on your tablet, at your house, in your office.
Nowinski: Anybody in this organization has access to that data. They can go into and get that customer an immediate answer without delay.
Pitts: With older systems, it would take days to write a report, and IntelliPlex (Plex Manufacturing Intelligence) allows for easy report writing just with production data, accounting data. It has everything you need right at your fingertips. Within a matter of 10 minutes I can write a report, if needed.
Kitchens: I just couldn't believe the functionality that was available, ready to go, and I'm always looking for something new to implement. I don't even feel like we've implemented everything that we could possibly do yet.
Korth: Over the years, we've implemented more and more things into Plex, and now it's just kind of second nature. Whenever there's something else we want to do here, that's the first question we ask ourselves, is how can we get that into Plex?
Pitts: From scheduling, from shipping/receiving, to accounting, you know, the first thing we do is we open Plex to drive the business.
Korth: We want to be a world-class supplier here in the Unites States. We're looking to expand into the automotive markets, so when I get that automotive customer in front of me, it's just going to be a matter of trusting Avon here with the purchase order and allowing us to manage the project for them with our highly skilled staff and our state-of-the-art technology machines.
Gain visibility from your shop floor to your top floor. Download the What's Happening on Your Shop Floor? white paper.