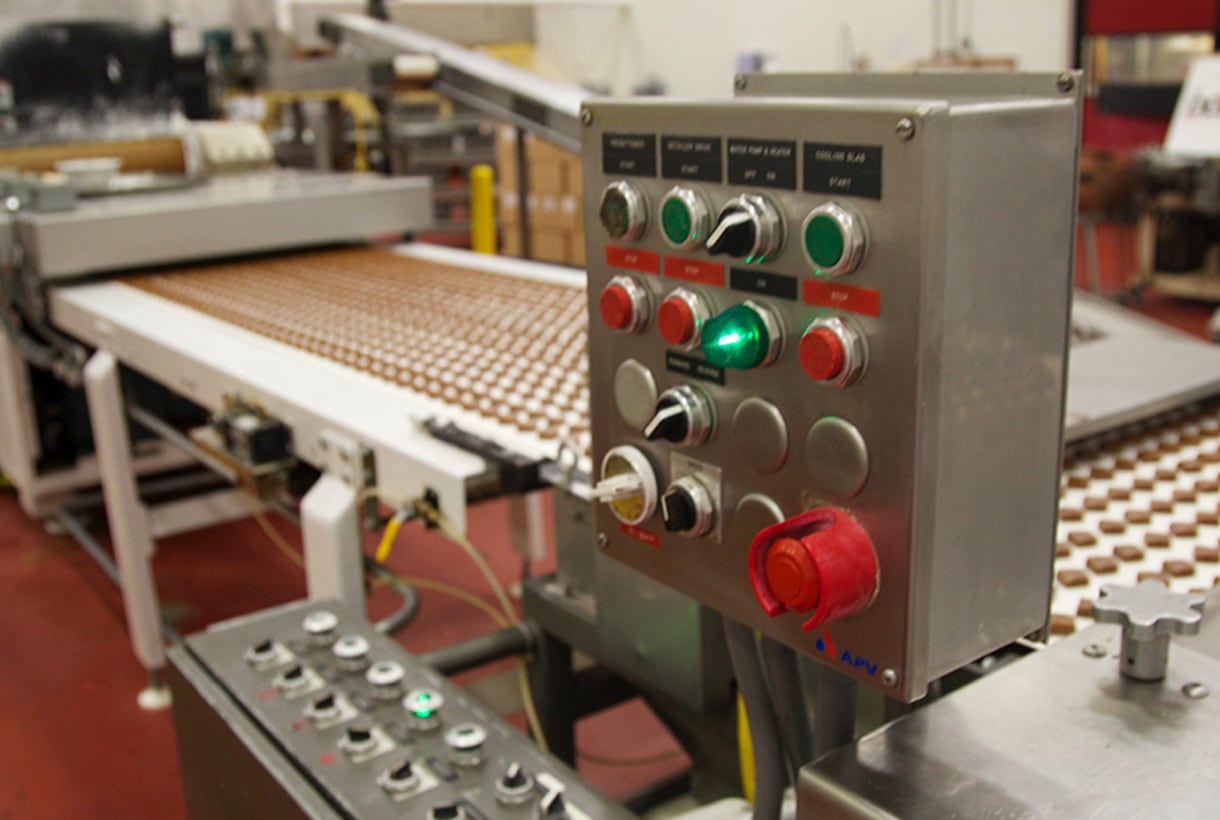 While Valentine's Day has been celebrated since the 18th Century, it wasn't until 1861 that candy makers placed their chocolates into heart-shaped boxes. The rest, as they say, is history. But what goes into making all the chocolates and truffles, and managing the increased demand for holidays like Valentine's Day?
Sanders & Morley Candy Makers is famous for its European-style chocolates and toppings, which are so popular they currently ship to all 50 states and to countries around the world. Based in Detroit, Sanders has been making fine chocolates for more than 100 years.
Each holiday season, Sanders produces millions of pieces of candy, with sixty different chocolates across more than 15 product lines. Sanders also makes about a quarter of a million jars of dessert toppings (available in a convenient 4-pack for sundae lovers, by the way).
During the Valentines rush, the team runs extra shifts and even brings in the administration staff and leadership team to assemble gift packs and fill candy boxes.
And yes, it is all powered by the Plex Manufacturing Cloud! Check out the full story on making chocolate in the Cloud here.
And Happy Valentines Day!