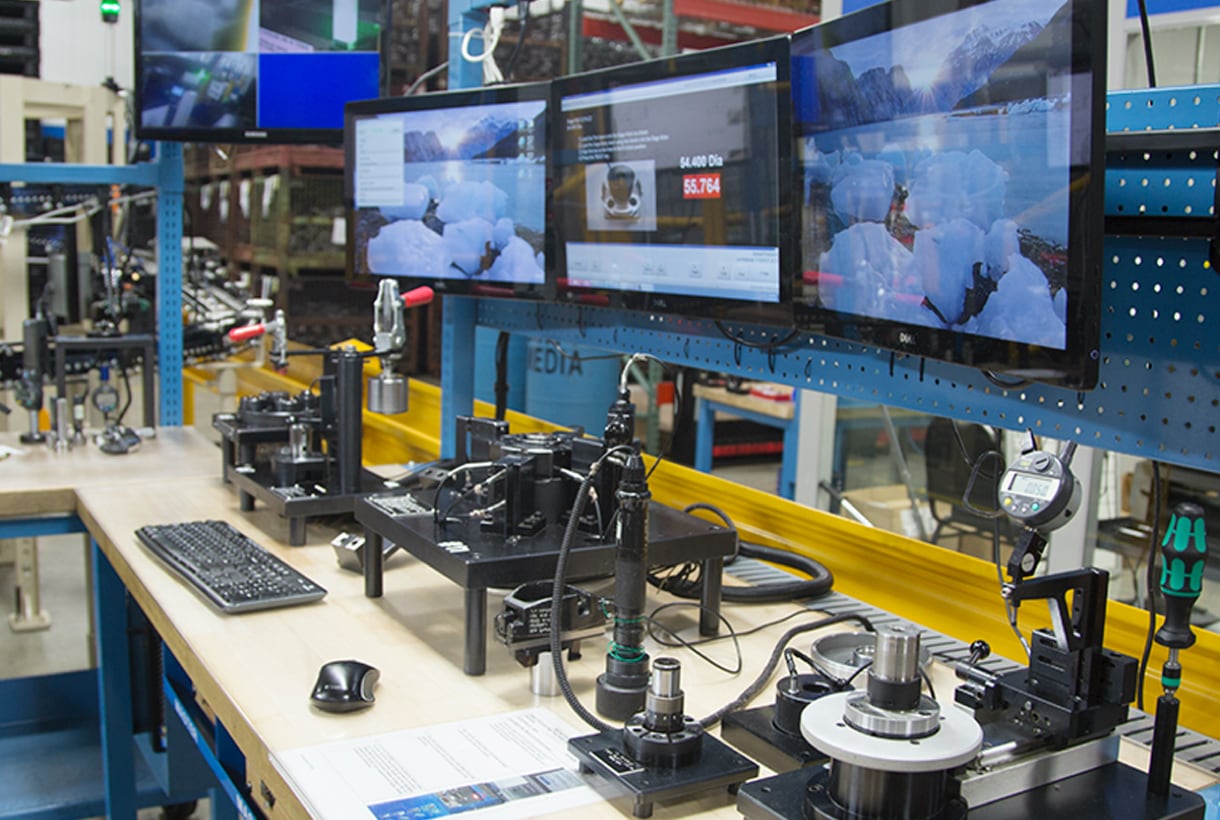 When you consider cloud-based services, it's important to understand not just the features and functionality of the solution, but also the differences in the underlying delivery model. Consider a cell phone as compared to a land-line: they both perform the same function, but one allows you to roam untethered. The platform is potentially more important than the core functionality when it comes to your overall satisfaction.
And while there are a wide variety of delivery models that are marketed under the term "cloud," the two we see most in manufacturing technology are Infrastructure as a Service (IaaS) and Software as a Service (SaaS). With leading manufacturers aggressively migrating to cloud ERP software solutions at the expense of on-premise options, it is important to understand some of the fundamental differences when making a long-term investment in cloud MES (Manufacturing Execution System) or ERP software solutions.
IaaS is really about turning processing and storage capacity into a utility-type service. Rather than buying and managing hardware in your own datacenter, you lease capacity, a level of performance, a level of physical equipment security and uptime. So from a pure IT standpoint, the benefit is significant: you no longer have to build and run a datacenter, and you gain effectively infinite elasticity and scale – you need more space, you just rent more rather than buying, installing and maintaining new servers.
But IaaS still requires your IT staff to deal with software implementation, upgrades, integration and version management. You own the ever changing security landscape and any regulatory updates. Unfortunately traditional ERP software solution providers have tried to sell IaaS as a way to validate themselves as a modern cloud ERP solution – taking the same old software and combining it with utility-style infrastructure. At the end of the day, the customer winds up with the same long-term upgrade-and-maintenance headaches.
SaaS, on the other hand, is a model in which the entire ERP software solution is delivered as a service. Processing and storage are included, but so are upgrades. SaaS enables companies to subscribe to software service without having to invest any resources in infrastructure, maintenance, or in managing software code and fixes.
At Plex we take the principles of SaaS very seriously. The Plex Manufacturing Cloud is built on a single code-line: we have one version of Plex built exclusively for cloud. 100 percent of our customers are on the same product. 100 percent of our investment in innovation goes into that product, every day. The Plex Manufacturing Cloud is updated daily, which means we've eliminated upgrades. New features roll out in real time and companies simply opt-in to what they want. That's right: you try features in a test environment, and turn them on in your operation as you see fit.
There will always be new terms and definitions out in the market, but we operate off the same principles every day: how to help manufacturing organizations be more successful by supporting greater efficiency, productivity, quality and cost savings. SaaS provides a platform that both eliminates IT burden from the manufacturing organization AND delivers continuous innovation. That's a powerful combination.
Want to learn more? Access "The Appeal of SaaS ERP", an analyst report from Mint Jutras.