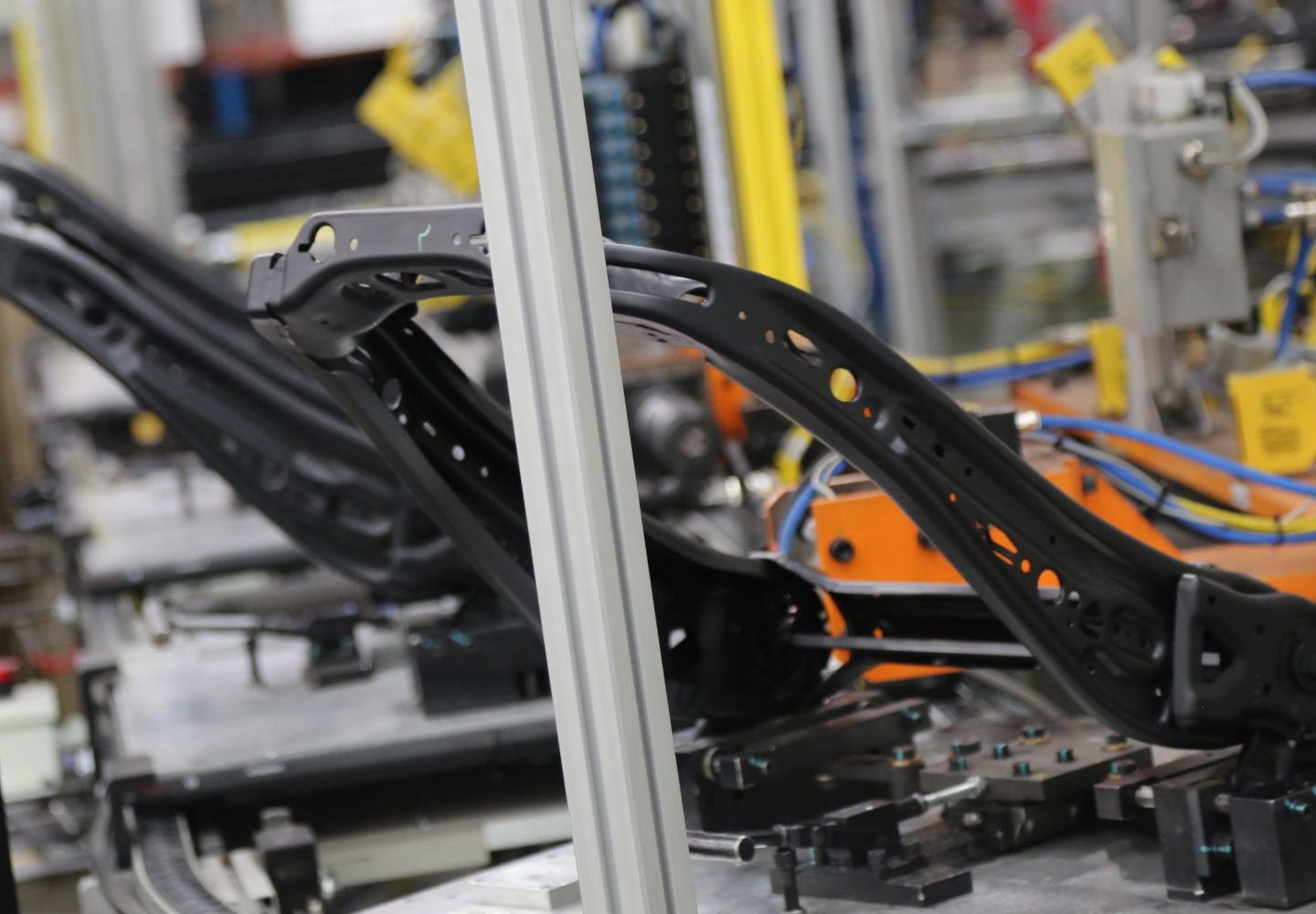 Manufacturing Automation
Close the loop between plant floor and top floor.
With the continuing need to drive greater throughput and reduce costs, manufacturers of all sizes are looking to manufacturing automation and Industry 4.0 solutions to increase overall efficiency.
Plex Mach2 delivers a proven, flexible, low code solution to help manufacturers automate production processes and deliver greater visibility, connecting and visualizing production data from any process or machine on the plant floor for performance optimization and control. When combined seamlessly with the Plex Smart Manufacturing Platform, manufacturers have a fully connected, closed-loop top floor to plant floor solution.
Mach2 connects to: PLCs, Controllers, Scales & Gauges, Legacy Equipment, Barcode Printers, Barcode Scanners, Plant Systems, ERP/MES Systems
Mach2 measures: Production Cycles, Job/Part Attributes and Metrics, Container/Packout, Quality, Downtime, Scrap, Inventory and Machine Status

Take charge of your plant floor production
By automating repetitive data entry tasks, machine set-ups, and the production recording.

Optimize production performance
With full plant floor production and process automation, orchestration, and control.

Drive better performance and predictability
With real-time visibility into production metrics enabling faster, more confident decisions.
Plex Mach2 Capabilities
Take Control of Your Plant Floor Data

Leverage automated data entry and connectivity for better operational control.

Data entry can be tedious, time consuming and costly when mistakes are made. With Plex Mach2, you can automate repetitive data entry processes, turn your machines into users of Plex, and allow your operators to focus on producing products and driving continuous improvement.

 

Plex Mach2 captures data (24x7x365) that your current manufacturing process cannot access. Mach2 interacts with your plant floor machines and systems to provide real-time usable, actionable information.

Automate and Orchestrate Plant Floor Processes

Digitize workflows for greater accuracy and production efficiencies.

Manual paper-based systems hinder manufacturing excellence by incurring safety, productivity and quality costs on the plant floor and are deflecting workers' time and effort from value-adding activities. With Plex Mach2, you can automate plant and equipment processes, including machine setup, dispatching of jobs, recording production and lineside label printing to optimize performance and deliver predictability.

 

Plex Mach2 provides process validation and error proofing, quality data capture, and piece & serial traceability to help you deliver the highest-level product to your customers.

Turn Plant Floor Insights into Action

Connect, collect & visualize data from any process or machine on the plant floor.

The production whiteboard has been a time-tested visual management staple on plant floors for years. The manual nature of the whiteboard, however, is prone to human error and is outdated as soon as the ink dries. With Plex Mach2 you can easily set up and leverage user-friendly dashboards to display real-time production measures including cycle times, capacity utilization and OEE.

 

Real-time production scoreboards display the most important metrics, empowering operators to meet production goals by identifying bottlenecks in real time for continuous production improvements.
Plex Mach2: More Than PLC Integration
Automated Production & Workcenter Setup
Batch management/depletion
Checksheet integration
Container labels
Database integration
Image management
Individualized piece labels
Lineside Labeling
Master unit builds
OEM requirements (Honda minimum process requirements/MPR)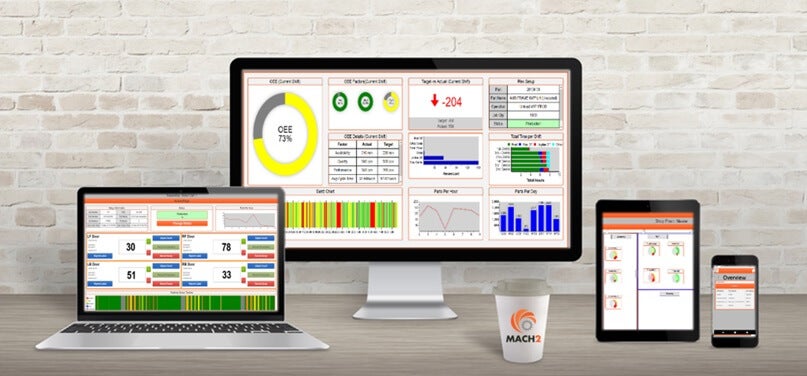 Operator clock-in
Serialized labels
Quality/traceability
SCADA
Scan source material
Scoreboards
Serialized pieces with verified packing to standard quantities
Small lots packout
Verified tooling
Weigh scale integration
Workcenter enforcement
Workflow validation
Thai Summit America uses Plex Mach2 in their world class facilities to identify and reduce issues in their process, improve performance and increase overall efficiency. With the aid of Plex Mach2, Thai Summit America was able to improve cycle times over 6 months and save over 5 million dollars.

See Case Study Video