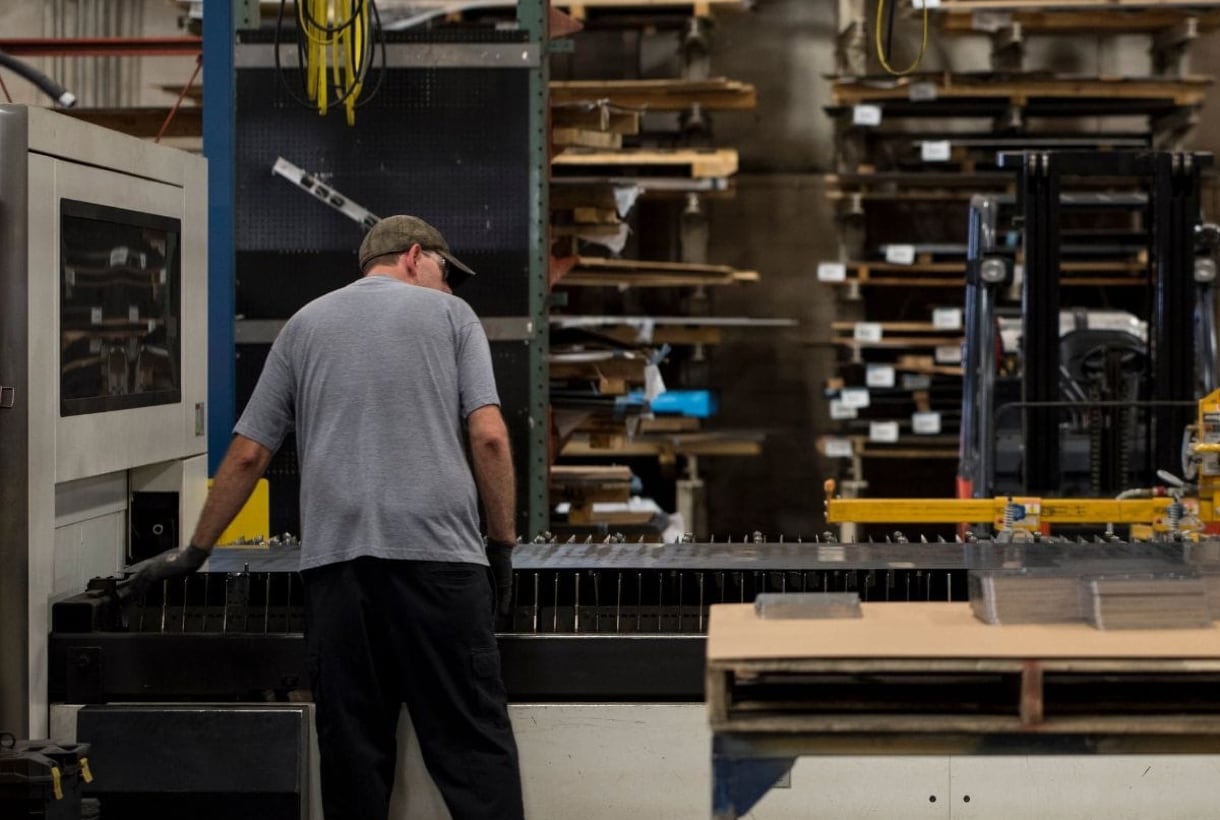 I was surprised while speaking at the IoT for Manufacturers event held by MetalForming Magazine, how many people raised their hands when I asked who was attending their first IoT conference: nearly the entire audience. While many of us folks working in the tech industry find this shocking, most manufacturers do not. We work on future technology on a day-to-day basis while manufacturers deal with pragmatic issues, like minimizing inventory on hand or reducing the cost of quality.
The nature of our reality is we've got more data at our fingertips today, than ever before. Over 2.5 quintillion bytes of data are created each day at our current pace, and that pace is only accelerating with the growth of technology. In fact, 90 percent of the data the world has generated was created in the last two years.
The manufacturing industry is the industry most affected by big data trends and possibilities due to the amount of data that is produced by it. Manufacturers have traditionally created tons of data, most of which has gone unused. For them, the challenge is not about how to create more data but to understand what they can do with it.

Linking Industry 4.0 to Your Operations
Most high-tech media outlets that herald Industry 4.0 would have manufacturers believe that the Industrial Internet of Things (IoT) is the holy grail to dealing with all of this data. Metalformers and fabricators likely are asked this question all the time: "What is your IoT strategy?"
At Plex, we think that's the wrong question. The smarter and more challenging question is: "What business strategy do you think IoT can help you with?" This is how you make Industry 4.0 meaningful to your operations. Identify the areas of your business that are ripe for improvement using the technology that exists today. For most of the manufacturers we talk to, simply knowing what's happening on the shop floor during production is a major area to focus on. To do this, you need to connect shop floor activities to top floor dashboards.
Why a Crawl, Walk, Run Strategy Works with Industrial IoT
There is also a lot of misconception about Industry 4.0 and Industrial IoT. It's not just about sensors but more about connectivity, breaking down data silos, and opening up access to meaningful data.
Most importantly, IoT is not reserved for big companies. Certainly, IoT has been historically sold by companies like GE and Siemens that typically charge upwards of millions for large-scale implementations. But the technology itself is not exclusively for big manufacturing enterprises. There are benefits for everyone and they are becoming more attainable.
Yet, the reality is that metalformers and fabricators don't implement technology for technology's sake. Investments made are expected to create efficiencies across plants and divisions: developing a nimble manufacturing organization capable of making intelligent, data-driven and timely course corrections. In addition, manufacturers are pragmatic and haven't traditionally been early adopters. Those without deep pockets or big R&D budgets tend to start small, see what works, and grow from there. That's why a crawl, walk, run mentality works with Industrial IoT—you can start small with the goal of scaling quickly as needed.
Practical Uses for Shop Floor Data
Right now, the technology exists to connect virtually any machine, PLC, or sensor on the shop floor. With this technology and a cloud-based system of record, manufacturers can visualize and contextualize your shop floor data alongside manufacturing execution system (MES) and ERP data for comparative insights—with context. Providing insight beyond the performance of a single asset within the context of itself or simply maintenance. Contextualizing this type of information against the broader business systems allows you to see things like how an assets performance affects production efficiency, scheduling, quality, even the financial impact it's having on the organization.
What could you do with this shop floor data? Understand what is really happening on your production floor. See what is happening by visualizing work cells, including the underlying assets that keep things moving and understand how to improve operational efficiency by responding to potential issues before they happen. Know what happened through real-time monitoring with historical trendlines to learn, diagnose and improve uptime and performance. Predict what will happen by identifying trends that could disrupt operations or quality performance across the organization. And this is only the beginning. With the foundational connectivity in place, you'll be able to take advantage of newer IoT technology much faster than other manufacturers who haven't even started.
Discover how your company can link Industry 4.0 to your operations. Watch the on-demand webinar: The Connected Plant Floor: Unleashing the Value of IIoT.