3 Reasons to Transform Your Manufacturing Business Right Now
Big Data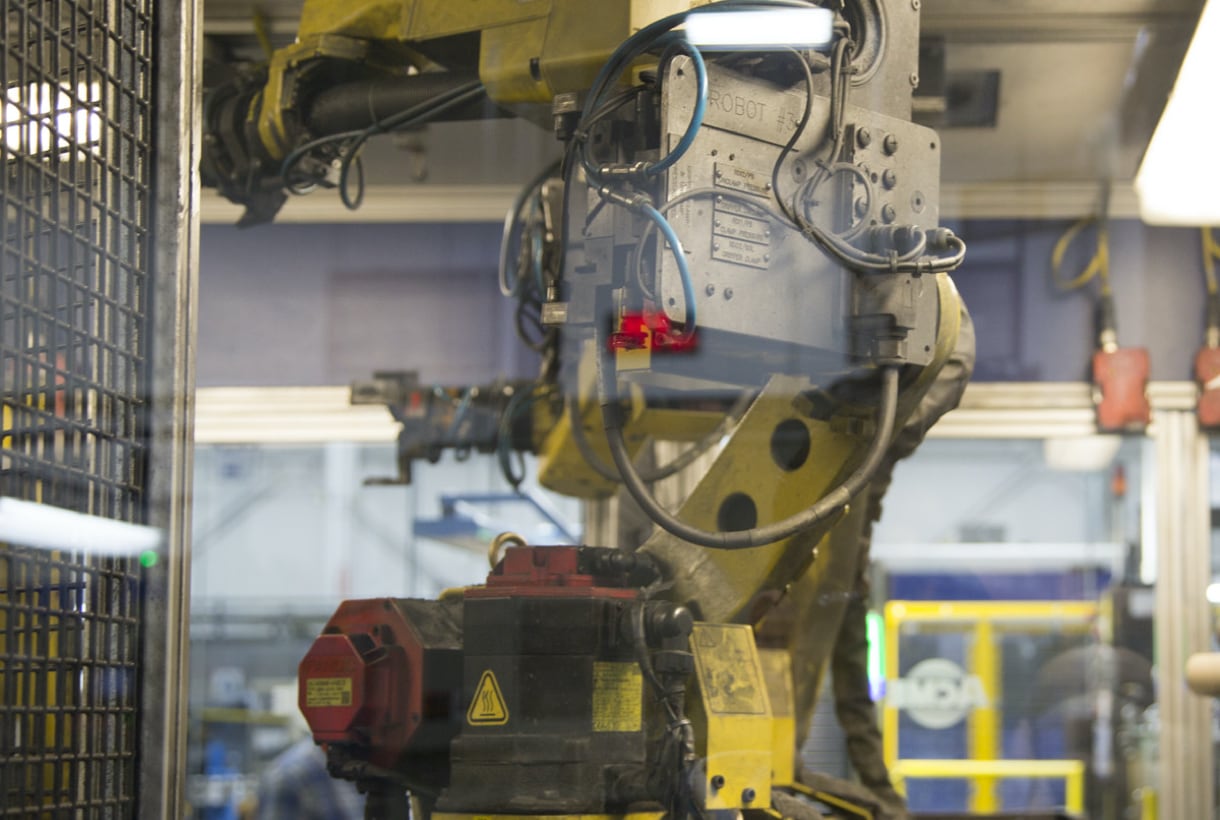 As a manufacturer, you are always evolving, and today there are some seismic shifts taking place with an unprecedented amount of technology and digital capabilities pushing the next step of your evolution forward.
There are three areas that hit home with me and may also resonate with you: automation, innovation, and resource allocation.
1.      Automation
We work exclusively with manufacturers and find that process and system automation are often overlooked or under-appreciated. Too many companies still use spreadsheets or paper-based processes, causing manual data entry errors, lost data, and inaccuracies that multiply throughout the system. If you still have paper-based traveler documents, if data entry into your system involves multiple people inputting duplicate data, and if inventory tracking still means frequent or time-consuming manual cycle counts, you're probably suffering from lack of automation.
2.      Innovation
A second area in the report is innovation, specifically mobility and insight. Mobility has become a way of life today. Devices ranging from scanners, sensors, and smart glasses to tablets and phones help users capture data and control operations in a completely untethered way. Mobile access enables operational and production data accessibility from anywhere, over any device, driving more rapid decision-making. If you still have to log onto a shop floor terminal or VPN from your computer to gain access to data, you're missing out on mobility.
Insight is all about gaining actionable intelligence about your enterprise, whether it's financial or production data, or a combination. Raw data is difficult to organize and comprehend, so innovation comes in the form of data analytics that parse, connect and present data in a usable way. If you rely on static reports instead of insightful analytics, you lack the insight your competition has.
3.      Resource Allocation
Finally, the allocation of people, specifically two areas: managing user licenses and making the best use of your best technical resources. Let me explain.
You, like many manufacturers, may have been forced for too long to wrestle with managing ERP software licenses. "Did we buy too few or too many?" It wastes time and energy to manage it and causes unexpected cost spikes if you have to buy more licenses later. And forget adding your customers and suppliers to the system, that's more cost you don't want to incur.
The second part of the people equation is whether you're making the best use of your technical resources. As manufacturing becomes more data-driven, you need people to analyze it and gain insights to make rapid, accurate decisions. In parallel, data analytics is a lucrative new IT field, which means your technical resources—many of whom today manage your IT infrastructure—will develop skill sets and pivot to meet this demand. At a recent IDC conference in Boston, I tested this idea with several manufacturers running legacy ERP systems and they agreed: they need to address their data needs, but today those IT personnel are stuck managing ERP software and infrastructure, and companies aren't gleaning the data insights they need. Are your IT people still focused managing software and version control? Do you collect data but not do anything with it? Do you spend time and effort managing and allocating user licenses? If so, you're probably running an outdated model and aren't optimizing your people resources most effectively.
Cloud ERP: The Foundation for Transformation
A native, multi-tenant cloud ERP system addresses these challenges and helps transform the business of manufacturing. Automation is inherent to the system, replacing paper and manual processes with digital processes, complete with check sheets and approvals that eliminate errors. Cloud ERP software delivers mobility with full system access over any browser, from any device, from anywhere. You can also take advantage of a developing ecosystem of smart mobile devices, from wireless beacons and smart glasses to smarter wireless scanners that can fully connect to cloud ERP.
A cloud ERP system that offers unlimited user subscriptions and native cloud architecture has major advantages. Why? Because with unlimited users you no longer have to pick and choose who gets a license—you can add unlimited users with permission control as needed (our customers routinely add their customers and suppliers, enabling better data sharing, self-service, and greater levels of efficiency). And a SaaS-based, multi-tenant cloud ERP architecture lets you offload software and hardware maintenance, freeing up your resources to focus on much-needed data and process analysis.
Here are more resources you might want to check out: