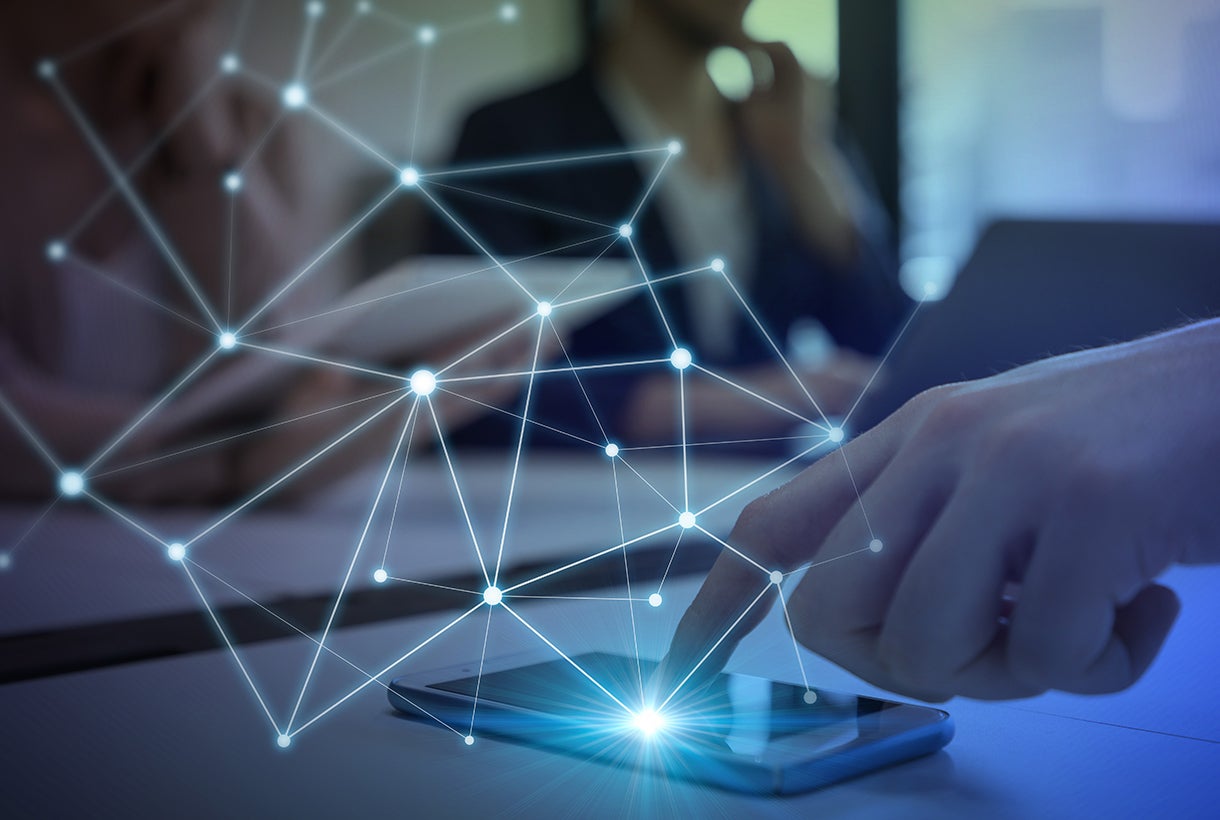 By now you've likely heard about the benefits of Industrial IoT (IIoT), and you're probably developing your own IIoT strategy or maybe even looking for ways to deploy this technology within your organization.
If my experience helping manufacturers digitize their operations with IIoT is any indication, it is likely you are starting out your journey by trying to answer the wrong question.
If you want to maximize your chances of a successful deployment and real business ROI, don't start by focusing on the technology—focus on your business. In other words, instead of asking, "What is our IIoT strategy?" ask "What is our business strategy, and where can technology help us achieve our goals?"
The notion that IIoT success is all about technology is just one of the five most common myths around implementing IIoT.
Based our collective experience at Plex helping manufacturers evaluate and apply smart technology solutions over the last 25 years, here are the top myths we hear about IIoT, and what you need to know about them.
Myth #1: Implementing an Industrial IoT System is a Technical Decision
Whenever new technology generates hype, there's a perceived danger that companies not adopting quickly enough will be left behind. But manufacturers must avoid implementing technology for technology's sake.
Every new technology implementation should seek to address a specific business need. Do you need better real-time data from your facilities so you can ensure machine availability and scale your maintenance operation? Perhaps you are having issues meeting customer order deadlines resulting from production downtime. Or, maybe improving part quality or process traceability will improve your supplier rating and help you grow your top line? IIoT can provide you with a window into a number of new opportunities for continuous improvement, but you must begin by identifying the areas in which you want to improve.
Simply put, implementing IIoT is not a technical decision, but a busines decision. The former is akin to a solution looking for a problem (and a key factor to many manufacturers finding themselves stuck in the dreaded pilot purgatory).
Myth #2: Industrial IoT Means a Long Implementation
Ten years ago, IIoT implementations were an infrastructure-heavy and IT-led effort that routinely took 6-18 months to implement. They began with networking investments, on-site server deployments, a large team of implementation professionals, and usually involved machine or line downtime, production delays and significant retraining of staff. Naturally, the majority of manufacturers couldn't afford this (and many of those that could, often found themselves frustrated and disappointed by an unclear ROI, high TCO and additional data silos).
Today, manufacturers are implementing IIoT on their plant floors as easily as you can install a Nest Learning Thermostat in your home. Once you've done the important work of identifying the specific business challenges IIoT can help you meet, you can be laser-focused on applying this smart technology to your most pressing challenges – or challenging presses, depending on what you manufacture. At Plex, we've taken customers live in as little as four hours, handling implementations entirely remotely, which is invaluable for today's social-distanced plant floor. Faster implementation means faster ROI.
Myth #3: We Don't Need Industrial IoT—We've Been Doing SCADA for 20 Years
There's a misconception that any company that uses a network to gather data from their shop floor (aka SCADA) has been utilizing IIoT or has little more to gain from it. But there's a big difference between a SCADA system and IIoT. SCADA was created at a time when building a graphical visualization for a manufacturing plant was a new idea, but it hasn't changed much since then. SCADA systems capture and display information on a plant floor, but are limited in their capability to deliver insights or enterprise modernization.
IIoT not only meets the expectations one would have of traditional SCADA, but goes a step further in empowering your workforce and your operations with valuable insights. The technology provides a path for you to conduct advanced analytics on data from your entire enterprise (not just one plant), manage equipment benchmarking and apply machine learning. It also gives you access to this information on any web-enabled device, rather than a local network.
Think of what this means: you can finally connect people and machines across geographies. A decision-maker in Indianapolis can get a smart watch alert about a finished batch of production in China. A machine failure at a plant in California can automatically trigger a course correction for an identical machine that's running in New York, preventing a similar failure.
Myth #4: To Benefit from IIoT, We Would Need to Hire a Data Scientist (Or Also Buy an Advanced Analytics Solution)
IIoT certainly delivers a lot of real-time information on what is happening on the shop floor; perhaps even too much data if manufacturers are not careful. The trouble is, many manufacturers think they need to consume every single data point an IIoT system generates—to the point that they'll have to add headcount just to understand it all.
We won't deny it – there's such a thing as too much data, especially if you don't have bandwidth to understand what it means. But, well-applied IIoT solutions should automate many data processes, simplifying the task of keeping up with your shop floor manually. For example, you can configure your solution to provide early notifications of problems that are developing with machines instead of manually tracking every data point looking for trouble. And when problems do occur, because they will, you will have historical data on temperature readings, vibration measurements, time of day, job history, operator history and a host of other data points that could significantly speed up diagnosis and repair while improving overall machine availability.
IIoT can provide a significant improvement over the status quo of manual data collection, team notification and data analysis processes; and most IIoT solutions enable this without placing the burden of data analytics or staffing on the manufacturer.
While there absolutely are highly advanced "digital twin" use cases where a data science team is relevant, those use cases have no manual equivalent and won't apply to >90% of manufacturers.
Myth #5: IIoT Is Just Another Buzzword That Means the Same Thing as Industry 4.0
It's easy to see why people would get IIoT and Industry 4.0 confused. They include the same general priority: the broader use of digital systems within the manufacturing industry. But they're not the same thing.
Industry 4.0 is a broader movement that seeks to define what the factory of the future will look like. IIoT is one of the major technologies that powers Industry 4.0, alongside solutions that deal with:
Cloud connectivity
Automation and robotics
Big data analytics
Additive printing
Generative design
Augmented reality
Cognitive computing
Artificial intelligence
Robotic process automation
Blockchain
Tools and machines connected by IIoT allow plant managers to optimize their workflows more quickly than ever before. This enables them to achieve new highs in terms of revenue and production—and to keep setting records as they continue to optimize. There have been enough published success stories with IIoT to consider this "buzz" anymore.
As we look to a future that will likely continue to include some degree of social distancing, it's easy to see how IIoT can play a critical role. But forward-thinking manufacturers will be reaping the benefits of implementing IIoT long after life returns to normal.
Ready to learn how IIoT can take your operations to the next level? Watch our recent webinar with Industry Week, How IIoT Can Create Operational Excellence for Your Company.