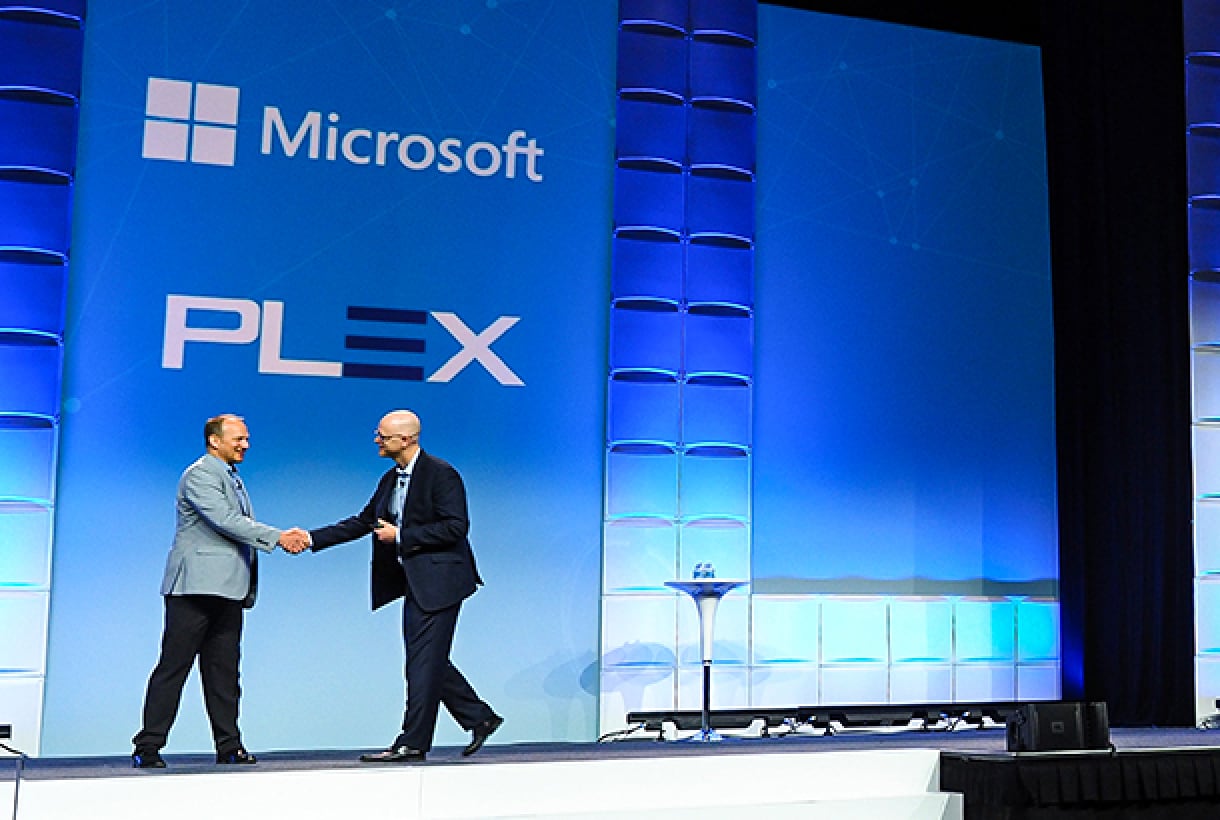 PowerPlex, the annual user conference that brings together manufacturers from around the globe, is set to take place May 12-14, 2020 in Detroit. If you haven't already heard the news, early bird registration opened today.
If you're not familiar with PowerPlex, this nearly 20-year-old conference has annually been the gathering place for manufacturing and technology leaders well before "smart manufacturing," "digital manufacturing" and "Industry 4.0" became the buzzwords we know so well today.
Plex is continuing its tradition of bringing together the smartest minds in technology in 2020. Next year's conference is expected to draw 1,000 manufacturers, thought leaders, and technologists that all share a few things in common: A vision to digitally transforming their businesses, an enthusiasm to stay on top of the latest trends and opportunities in manufacturing technology, and an interest in contributing to a community of manufacturers that support one another throughout the year.
Here are five reasons why PowerPlex is one of the must-attend events of the year for our customers, partners, and industry leaders.
1.  Access to the latest technology, including hands-on demos.
From mobile telepresence devices to Robotic Process Automation (RPA), and AR/VR and wearables, Plex features a rich mix of hardware and software demos and solutions. Demo stations enable attendees to test drive new solutions.
2.  Meet an entire ecosystem of service and support.
Plex service and solutions partners give presentations, opportunities to see solutions in action, and help attendees learn new ways to extend and maximize Plex solutions and plan for the future.  
3.  Learn about smart factories from changemakers within the organization.
PowerPlex features more than 100 speakers each year, who focus on a variety of topics from deep-dive application how-tos, to educational topics that blend business processes with technology tools (such as business management, the supply chain, etc.) and the latest technology innovations.
4.  Spend time with some of the brightest minds in manufacturing.
The Plex customer community includes close to 700 organizations with manufacturing facilities located around the world. Manufacturers in the automotive, fabricated metals, food and beverage, industrial machinery, plastics and rubber, and aerospace industries rely on Plex to run their businesses and shop floors. Regardless of what you make or what your title is, you'll find your peer group at PowerPlex.
5.  Vision.
What are the PowerPlex fan favorites? PartyPlex, of course, but also – our keynotes, which are known for combining a vision of the future of smart manufacturing with the steps required to get there. PowerPlex 2020 will include a daily keynote session focused on manufacturing, technology, innovation and more.
Early bird registration is open, but the best rates are only available until January 6, 2020. Register now and learn more about PowerPlex.