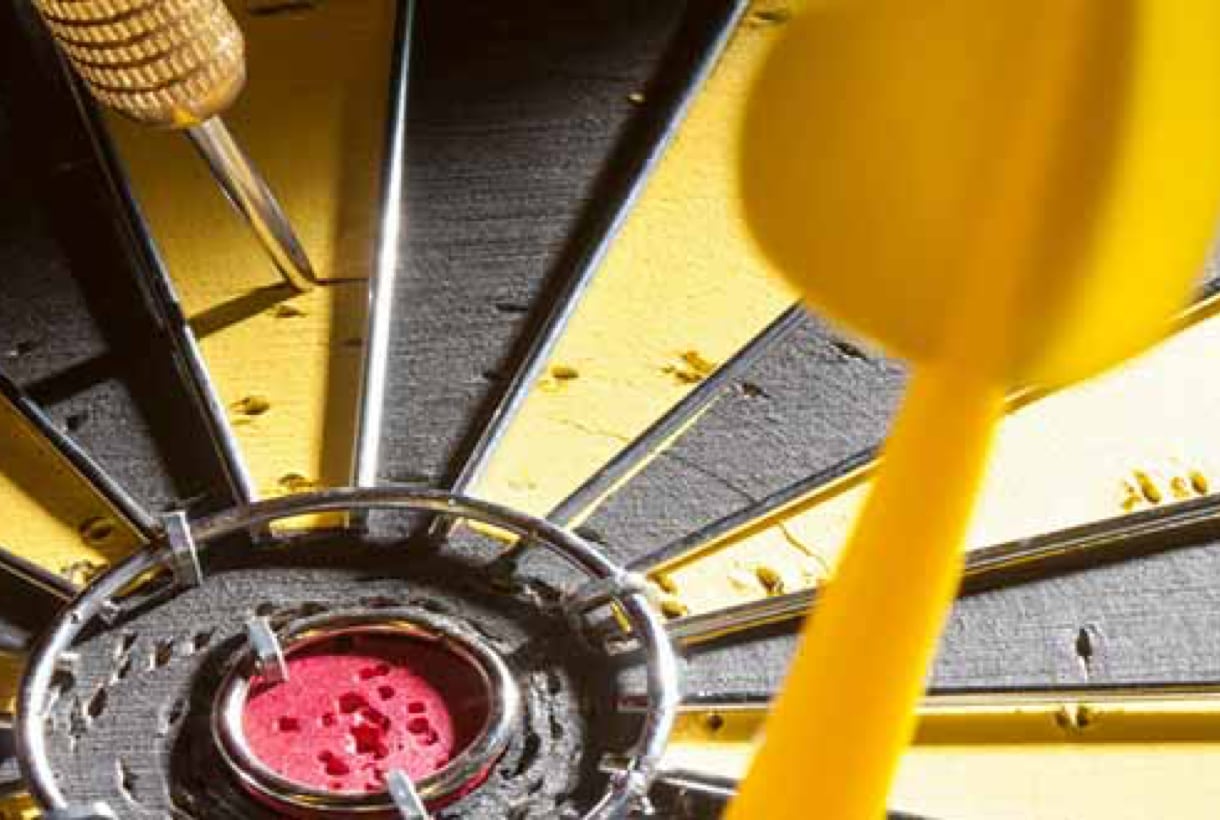 We've learned a lot about what success looks like from implementing the Plex Manufacturing Cloud at thousands of manufacturing plants across the globe. Many of these ERP implementation lessons have come from discovering what not to do.
But before you even begin implementation, you need to think about what can go wrong so that you can: 1) determine if the risks are avoidable and 2) if the risks are avoidable, plan a strategy so you're well-equipped to deal with them. With that in mind, I'd like to share seven common mistakes many manufacturers make with their ERP implementations:
1. No Executive Sponsorship
You may know you need to modernize your ERP, and you may be the only voice shouting this from the mountain top but trying to do this alone will cause unnecessary frustration. Your team can either push back because they don't see the reason to fix what isn't broken or overwhelm you with requests for help in implementing the system.
You need support from an executive who can set a vision and go-live expectations, allocate the right resources, be that tiebreaker for you, manage those hotspots, and remove roadblocks. Without this critical component, you're going to be climbing that mountain alone.
2. Not Embracing Change
Thinking that ERP is just a tool that once implemented, solves business challenges, leads to many failed implementations. Why? Because you can't do things the way they've always been done using the newly-implemented ERP. When you decide to automate and capture workflows through a cloud ERP system, you're moving toward business transformation—and that means change for the better.
If your project halts when someone is holding tight to a business process that's an opportunity to evaluate it and see if things can be done in a more efficient way. Find the business needs underneath the process and solve for those. Don't just solve for what you're doing today. 
3. Unrealistic Expectations
This mistake is related to the previous one. You have realized that an ERP implementation is really about business transformation. It is not about running through a checklist of features and functions, digitizing your current processes, ensuring a successful go live, and expecting everything to run smoothly. It's an opportunity for change that will require the entire company to get behind, and that requires a lot of work and collaboration.
To gain all the efficiencies and visibility of a modern cloud ERP system, your people have to use it, every day. It has to become part of your operational DNA. The value comes from capturing shop floor and other operational activities and making all that data available to everyone in the business—in real time—to make better decisions.
4. Unclear Objectives
Does your team know the objectives of your ERP implementation? Do they know how those are tied to business outcomes? If not, you may end up with a system that doesn't do what you really need it to do.
A unified vision of success is more than simply ensuring your implementation is on time and on budget. Tying the project objectives to business outcomes could include things like increasing overall equipment effectiveness (OEE) or increasing inventory turns by defined measurable amounts. You want to make sure you have clearly defined outcomes and communicate those to the entire company. ERP implementation is a strategic process that delivers tangible advantages to your manufacturing business.
5. Choosing the Wrong Team with the Wrong Skillset
While implementing an ERP may require a lot of involvement from IT, your IT staff doesn't own manufacturing or financial processes so they can't direct or influence change in those areas. You want representation from the functional leaders of the business as well. Especially important are people who support change for the better and aren't afraid to be held accountable or hold others accountable.
On that note, you should expect the same thing from your software provider. You want deep domain and industry expertise, change management expertise, and people who can help you drive your business forward. It's only when you have that tight collaboration and alignment, that you can mitigate risks and be successful.
6. Ineffective Communication
When you don't communicate about the project or what you're trying to accomplish, you will experience resistance and confusion.
Having a deliberate communication plan that includes how, what, and to whom you will communicate eliminates unnecessary roadblocks and delays. This includes everyone from your executive sponsor to supervisors to users and a regular cadence of communications. It goes a long way to building a sense of ownership and involvement which are both key to your long-term goals.
7. Not Managing Scope Creep
Without a clearly defined scope, every new feature and request will likely get added to the project and you will end up with delays and budget issues. In the professional services business this is often referred to as "death by a thousand paper cuts."
You need to monitor, manage, and control your scope. Invariably, people will ask for features that aren't in the scope and you should expect it. The key to controlling scope creep is to look at these requests and evaluate them against your project objectives and business outcomes you hope to achieve. If the request meets those criteria, then you should consider including it in your scope—but you will also need to consider how it will impact costs, resources, and your timeline. Requests that don't meet your criteria need to be put on a list that can be reviewed and evaluated for a later phase.
ERP implementations are serious projects but it's important to remember that there are few opportunities in your career to transform an entire business. A project like this holds the possibility of making a meaningful and positive impact on your employees' day-to-day activities and how you serve your customers. So, don't forget to enjoy the process.
Get more insights from our customers. Download the white paper: ERP Selection and Implementation Tips from Manufacturers Who've Done it Successfully.