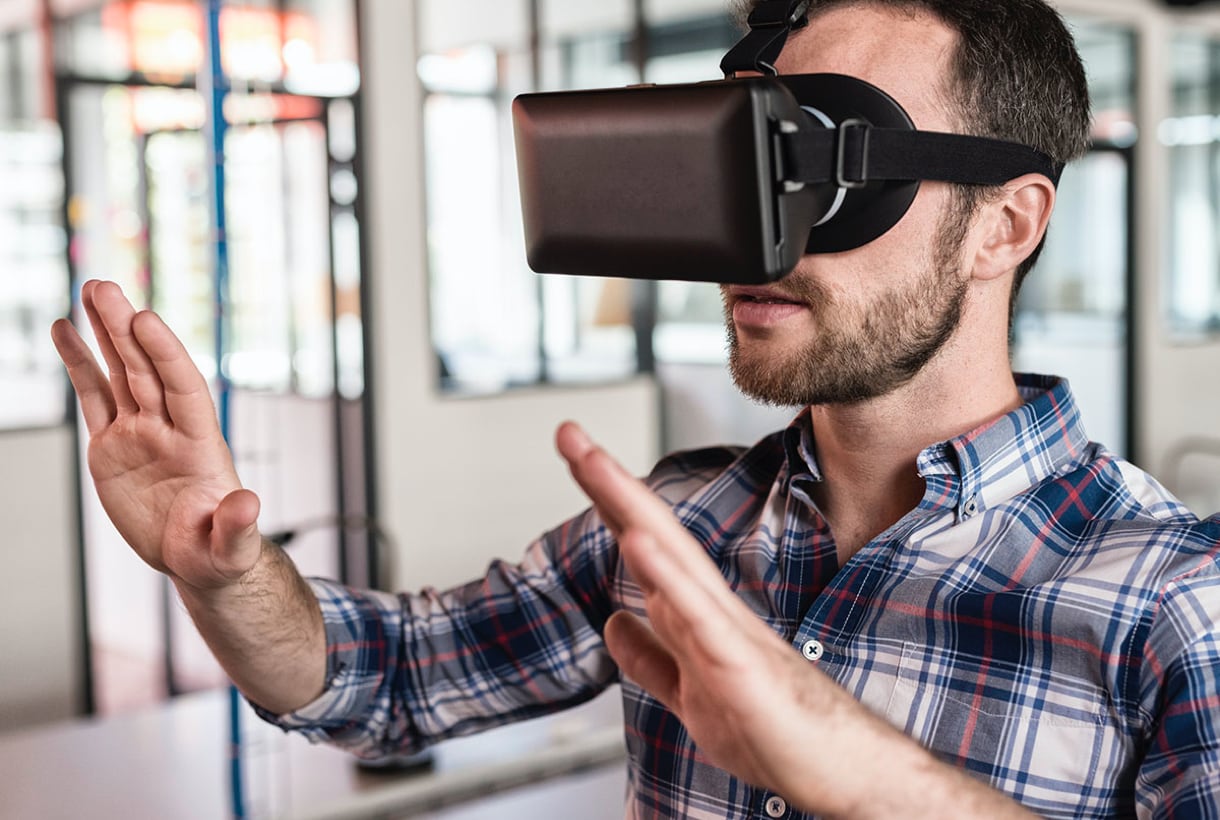 Wearables aren't just for gaming anymore. 
While that statement shouldn't be a surprise, you might be surprised to learn—as I was—at the sheer number of AR, VR and XR devices now available on the market, and the industries they're being applied to. From playing volleyball, to learning to ballroom dance, to owning and feeding a virtual pet, to being able to pilot and land a plane in an emergency – it was all at Augmented World Expo.
This expo, held a couple weeks ago in Santa Clara, California, is marketed as the world's largest and longest-running AR and VR conference. I was invited to share insights on an "XR in Manufacturing" panel, joining experts from aerospace and defense leader Lockheed Martin, agricultural equipment manufacturer AGCO and Johnson & Johnson, one of the world's largest medical, pharmaceutical, and consumer product companies.
Here are a few takeaways from our session:
A successful technology implementation (regardless of AR, VR, etc.) has as much to do with preparing and adapting to (or, proactively adapting) your company culture and its established learning methods, as it does with executing the perfect solution. Without consideration for the people who are going to be expected to use and benefit from the technology, an ill-fitting solution will fall flat, quickly. 
Problem solving should always be the first step. Fully understand the problem, have a systematic approach to solve it and answer the ever-important question: is this a problem that needs to be solved with technology? 
Know the ROI. This one might be straightforward enough, but if you don't know what you'll gain from it, it'll make investments in new tech harder to substantiate to your leadership team.

So, what's the bottom line? 
AR/VR/XR solutions (whether they be glasses, goggles, backpacks, binoculars, etc.) are no longer a fad or a curiosity. They're a possible, and probable, innovation that will change the way manufacturers work. Today, we're seeing manufacturing applications for RealWear Smart Glasses, DAQRI Smart Glasses, Google Glasses, and Microsoft HoloLens. Given the rate that hardware devices are maturing, and diversifying, we'll soon have a greater array of options appropriate for an industrial environment than ever before.