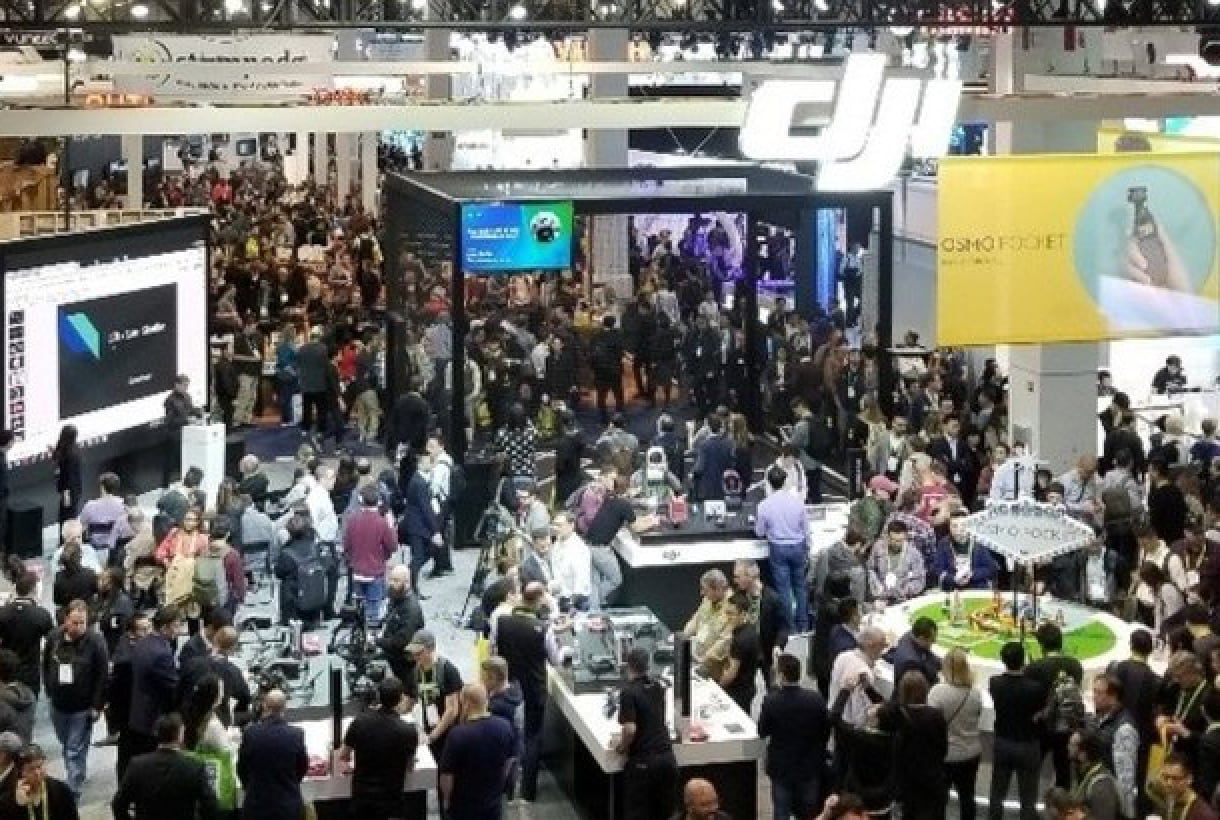 CES is the annual consumer electronics show held every January in Las Vegas. It is "the world's gathering place for all those who thrive on the business of consumer technologies." This year's event, CES 2019, took place January 8-11, 2019.
It's BIG! The show spans nine conference halls for a total of 2.9 million square feet of exhibit space, hosts over 4,500 exhibitors, and attracts over 182,000 attendees.
According to my fit bit, in the 2 ½ days I was there I walked over 20 miles. And I know there were still parts that I didn't get to see.
Although it is a consumer show, we like to check it out because we often find potentially cross-functional technology that has potential applications in manufacturing. Below are several pieces of technology that I thought might be of interest or have use-cases on a factory floor.
At Plex, we are aware there has been lots of discussion amongst manufacturers about the labor shortage and employee recruitment, training, and retention. There were a few things that caught my eye related to the employee within a manufacturing business.
Augmented/Virtual Reality Training
There were several exhibitions demonstrating training using Augmented/Virtual Reality (XR). These technologies would be a great way to capture the knowledge and experience of aging employees and share it with new employees. There is also the potential for training employees at separate facilities if travel costs are an issue. The beauty of this technology is it enables training in an environment separated from production, to prevent potential quality or production issues.
Ecco Shoes
Ecco Shoes contain a sensor embedded in the soles of shoes to collect data and create a unique digital footprint of an individual. This data is then used to 3D print a custom orthotic for the individual for maximum comfort and support. Additionally, the wearable sensor can be utilized to track movement and identify when an individual becomes tired or has a fallen.
With safety being a big focus within a manufacturing environment, these shoes could be used to identify when workers become fatigued. The data collected could also be used to increase both performance and safety. 
Emotional State
Several car companies demonstrated systems that can monitor a driver's emotional state using vision systems and artificial intelligence (AI. This is especially important if a negative emotional state is detected. The car can create a soothing and relaxed environment to help improve the driver's emotional state.
Imagine this kind of system being used on the shop floor to detect workers' emotional state on high-lows or at workstations. It could notify supervisors of any potential emotional states that could lead to quality or safety issues, so they could be addressed.
Object Trajectory Tracking
There were several vendors demonstrating Smart Retail Solutions. These involve using multiple cameras and AI to track customer movements in a store, including who they are and what items they interact with.
One of the things we have looked into is tracking employee movement on the shop floor. This kind of technology could be used to analyze if there are ways to improve efficiencies by reassigning job responsibilities or by relocating inventory—once again addressing the utilization of employee resources in the midst of a skills shortage.
3D Printing
As this technology becomes more ubiquitous, the difference between systems becomes the type of material used to maintain quality and precision of product and/or parts being printed. The evolution of this technology is now transforming manufacturing, creating new jobs, and increasing innovation across the globe. It promotes sustainability, efficiency, and innovation. There were plenty of printing systems on display at CES 2019. 
Real-Time Translators
As more and more companies participate in the global economy, being able to communicate with suppliers or customers that don't always speak the same language can be difficult. Manufacturers could easily use this technology to enhance communications as they expand into global markets.
There were several dedicated real-time translation devices on display that can be used to address this issue.
We continually stay up to date on emerging technology and how it will play out in the industry in solving the challenges you face every day. Shows like CES give us a glimpse at that technology and the potential valuable applications in a manufacturing environment.