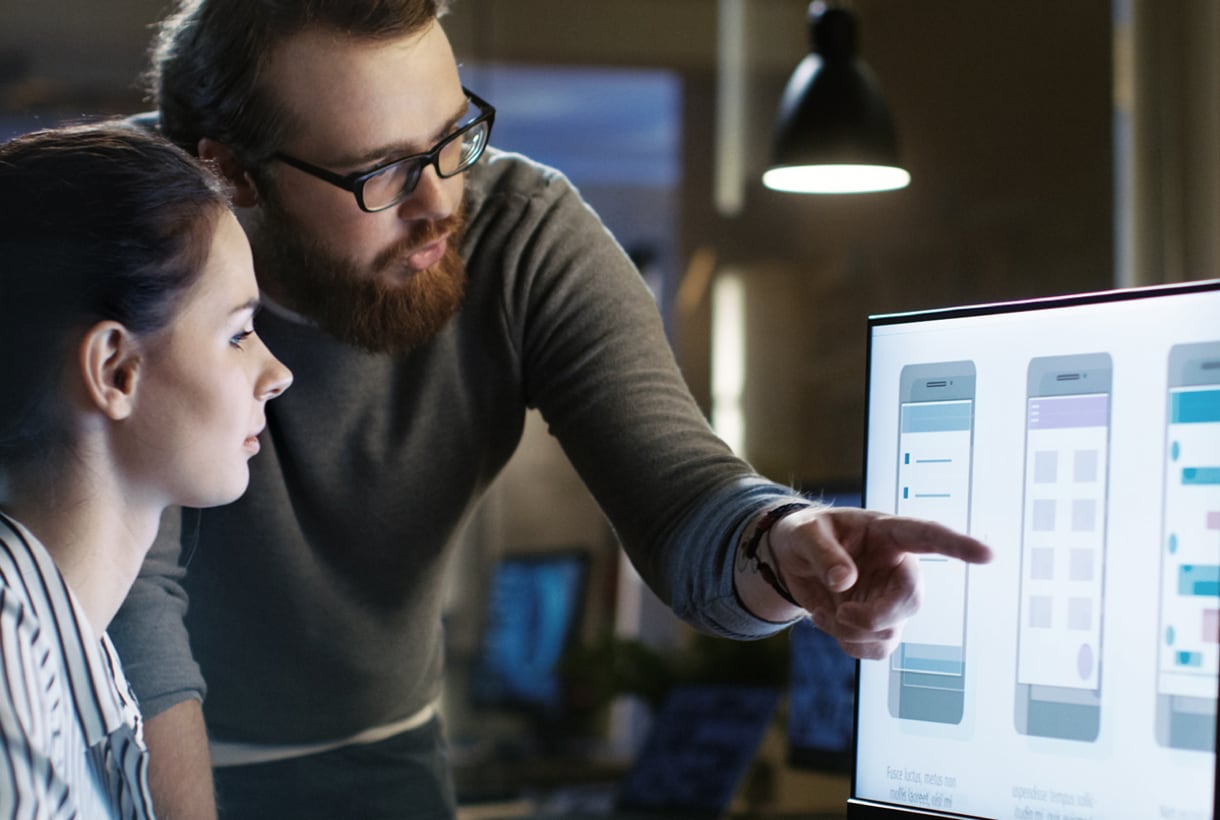 Technology is in transition. Technology is always in transition, but today that transition is noticeably changing how we operate. One of the biggest changes we are adapting to in manufacturing is the move from desktops and workstations to handheld devices. These mobile devices must assist a user throughout the plant floor on a variety of operating systems and displays. We have known for a number of years that mobile strategies are a primary focus for the future of manufacturing, particularly as the industry's workforce evolves. Now we are seeing those strategies play out, and we have an opportunity to provide new and fresh solutions, specifically in the mobile arena. To create software solutions that meet the needs of our users we need to understand the problems they are facing and predict the needs they haven't yet thought of. 
As a user experience designer, observing real users completing real tasks is one of the most powerful and valuable aspects of my job. Visiting manufacturers, talking with operators, and sharing in their environment impacts how we design our product and how we prepare our product to handle future industry needs. While working on an upcoming project, I recently had the pleasure of visiting a handful of sites to observe the different ways in which each handles a similar data-entry task. To complete the same task, the first site utilized a computer on a rolling cart, the second used a tablet, and the third used pencil and paper which they then carried to a mounted desktop computer to complete the data-entry task. It was clear in this observation that the users who were able to take their tablet with them were able to complete the task more quickly and accurately.
Efficiency benefits aside, today's manufacturing process is made up of countless practices impacted by the methods each business chooses to deploy and manage technology on their shop floor. With the availability of new technology comes the challenge of adapting both the user and the design to new features and capabilities.
New technology calls for new better design. The pace at which we are churning out new devices is ever-increasing. This, in turn, creates an endless demand for new features based on the latest device capabilities. The reality is that designing for specific devices, functions, and trends is a thing of the past. We've all experienced the shock and horror of turning on a device after a late-night update to find that nothing is where you left it. So how do we design for the mobile tidal wave splashing down on manufacturing without disrupting our users? We accomplish this by carefully designing our products with a foundation for change and scalability built around our users' needs and environment.
Product design should always start by focusing on a challenge or pain point and gathering information around that theme. Before we form a solution, we talk with users about their needs and expectations, observing their interactions with their environment. With 18,000 settings, Plex's ability to scale and adapt can be complex. A single task may incorporate many personas, settings, and unique objectives that exist only for a specific configuration.
While working on our latest mobile project, Plex Mobile, we found ourselves deconstructing the current process to understand the key objectives of several personas or roles. Those objectives would become the anchor for creating clean, palm-sized solutions. A great example of this is the Manage Container application within Plex Mobile, which displays information about a chosen container. A user may choose to access this app from the main menu and view the contents, status, or location of a given serial. In addition, whenever a container serial is shown within the app, the user has the ability to drill into the serial and view the properties of that serial in the same format as the Manage Container screen, regardless of how they access it. This creates a familiar and consistent experience.
Consistency is everything. By designing software around a predictable, consistent experience, we gain several benefits. Users are less likely to make mistakes, data accuracy improves, adoption of new systems is easier, and training new employees is less strenuous. As our customer's needs change, our software can change with minimal disruption to the user. Our mobile offering is growing rapidly to regularly include new content. Users will find new features increasingly easier to understand and use since we are building with consistent interface and behavior elements that foster predictable interactions.
Learn more: watch the Plex Mobile demo.