Error-Proofing Your Manufacturing Business with a Single Source of Truth
Quality Management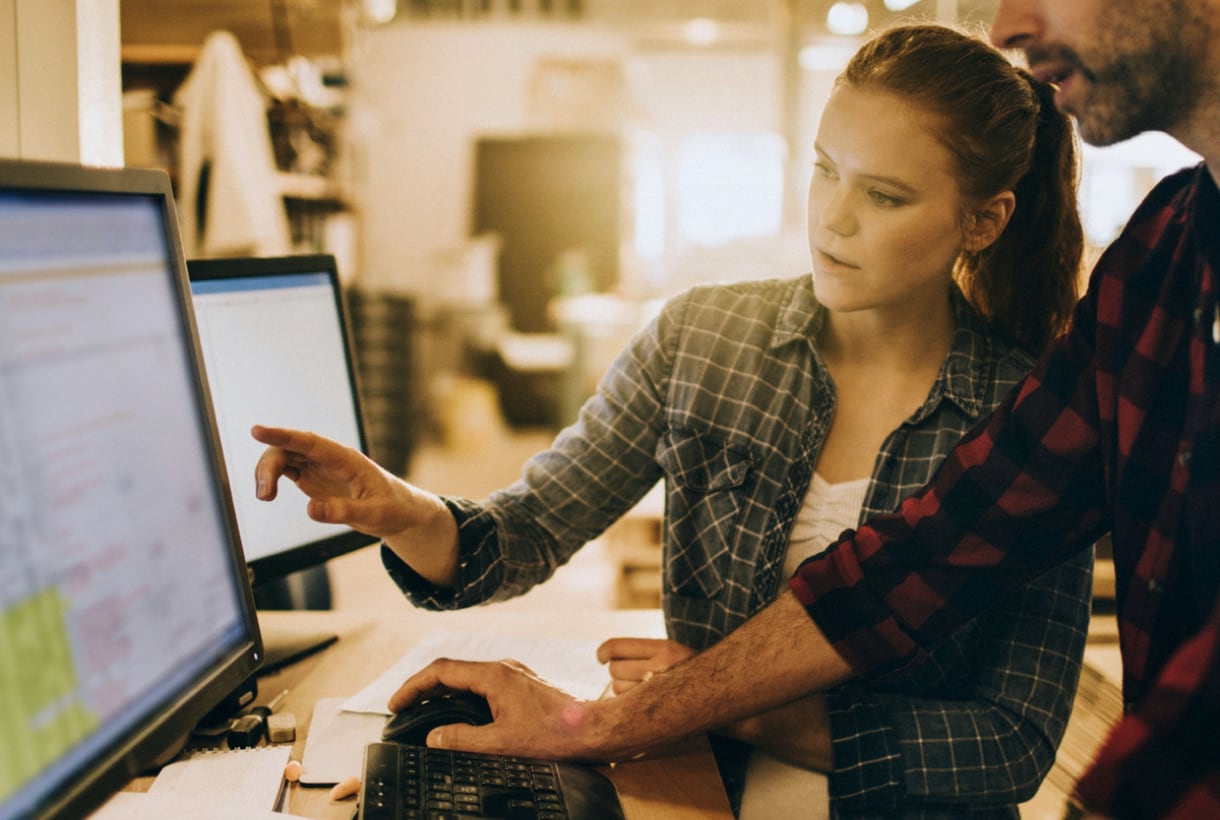 Your production operations are likely an automated and complex choreography of people and machines working together to produce products of predictable, repeatable quality. But manufacturing is complex and all the moving parts can be difficult to keep up with, which opens the door to mistakes. Whether it's a small product defect or an incorrect set up that results in machine failure, there is a cost to your company when an error is made. So it's better to protect against errors before they even happen.
Disconnected, Disparate Silos of Information
Most business systems are designed to automate and streamline business processes. But too often these systems document transactions, recording what happened instead of controlling what is supposed to happen. There may be multiple databases being fed by separate modules with different data models that have been integrated together, creating disparate data silos. This makes getting reports or information out of the system difficult because you need to essentially be a programmer to know how to pull all the data together. Also, user interfaces often vary across functional areas so users who cross organizational boundaries need to switch gears by logging into different screens. The result is disconnected processes that often require manual intervention—and increase the risk of errors.
Relying on a Single Source of Truth
A single source of truth means a single, common database where all business objects are stored. For example, an order initiated in the system is linked directly to the unique customer record for that order and all associated business objects including (but not limited to) material orders, process routings, production operations, quality activities, labeling, and final shipping address. All quality certifications are linked to the product specification and in the case of a change, everyone affected is notified.
The single database also makes reporting more accurate as there is no need to re-enter, convert, or translate data between multiple disparate sources eliminating the potential for human error. A common user interface that is familiar across all functional areas removes the need to switch back and forth between systems. A cloud-based ERP/MES system is accessible from any Internet-enabled device and uses common browsers, making user interaction even more familiar and easy.
Identifying and Preventing Quality Issues
Hatch Stamping, metal stamping manufacturer specializing in design, prototype construction, and progressive die construction for the automotive industry, relies on accurate and timely data to manage its performance. About 50 percent of Hatch's critical data—such as production rates, performance time, quality specifications, and inventory information—is generated on the shop floor. The company chose the Plex Manufacturing Cloud ERP System to integrate information from disparate databases under one user-friendly, simplified and accessible solution across its enterprise. Now employees no longer have to chase data from one source to another. Accurate quality data has helped the company better manage resources to eliminate waste and reduce errors. 
Want to discover more ways to protect your manufacturing business from errors? Download the eBook: 6 Ways Error-Proofing Protects Your Manufacturing Business.