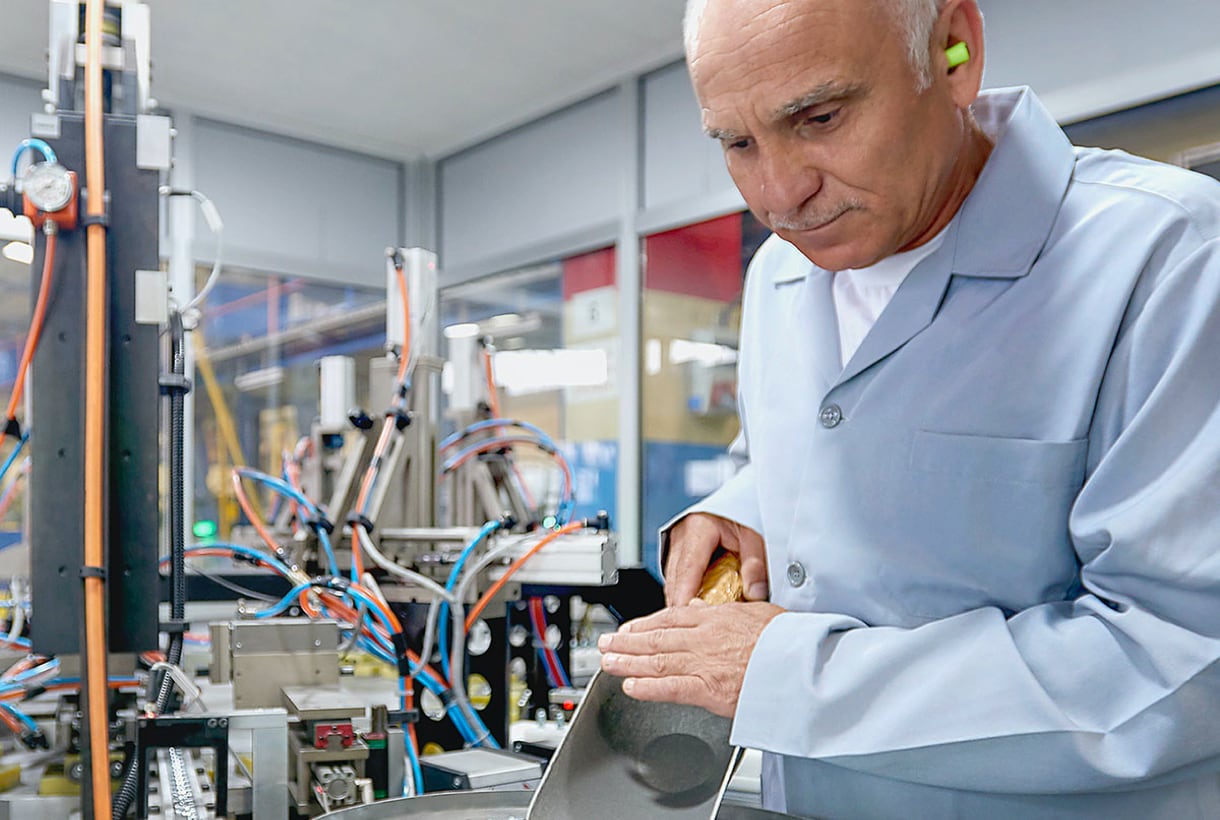 Metal products like screws and bolts are often seen as a commodity but if you can become a preferred supplier to large OEMs, the opportunity is ripe to take advantage of higher margins. Finding reliable suppliers is a lengthy and tedious process for large OEMs. Once you've established that spot on the supplier list, your now eligible to get a bigger piece of the business. But you've got to ensure that you can deliver on time consistently. 
Making Quality an Operational Strategy
Starting on the shop floor, visibility plays a critical role. If you are using paper-based processes, it's difficult and time-consuming to verify if the proper quality checks have been done. And if you're relying on statistical process control (SPC) to guide quality improvement, you don't see the trends until the data is entered, charted, and reported. Time is often wasted sorting through paper or spreadsheets to make sure you've got proper documentation. Capturing each step digitally and automating processes that can influence your production plan gives you a mechanism to govern operational behavior and capture compliance documentation. And with digital inspection data, your SPC histograms can be made available in real-time to enable operators to see trends moving out-of-spec in time to react before they result in scrap or rework.
Improving Inventory Accuracy with Traceability 
Using barcode scanners as raw materials enter your facilities and at every step throughout your production process means you know exactly where inventory is and where it has been moved. For every action on the shop floor, there is a transaction in the traceability system. A high-resolution traceability tree gives you a comprehensive map of the path of materials and how it relates to every product and shipment of finished goods. You can even track and trace the chemical and physical property of metals. 
Collaborating with Suppliers 
Ensuring that there is no disruption to the supply chain is critical to delivering on time but ensuring that you're keeping up with the volatile costs of materials is critical to maintaining profitability. Using a system that enables you to increase collaboration with your suppliers and customers including checking on current market price of materials, order status, quality specifications, quote status, and more increases supply chain transparency. Real-time EDI communication gives your supply chain instant and flexible exchanges of business transactions. You can ensure supplier quality and compliance with supplier performance tracking. And you can ensure you're adjusting your prices to the commodities' indexes to avoid giving away margins.
Finding and Keeping a Viable Workforce
Today's vibrant economy makes growth an attractive strategy for most manufacturers, but across all industries, growth is being throttled by the lack of skilled labor. The World Economic Forum reported in 2016 that roughly two-thirds of the jobs needed to support the next decade of growth are going unfilled due to lack of bodies with the needed skillsets. Forward-looking leaders are making manufacturing "cool" again with virtual reality training centers, augmented reality work-instructions, and even easy-to-use task-specific apps for mobile phones. Software is changing as well, with unified cloud solutions that have a common user interfaces that are easier to learn and use by everyone, making it easier to train new employees and effective at keeping them productive in your plants.
See how a system like the Plex Manufacturing Cloud enables you to consistently deliver on time and achieve preferred supplier status. Watch the on-demand webinar: Performance Over Compliance: A Roadmap to Preferred Supplier Status.