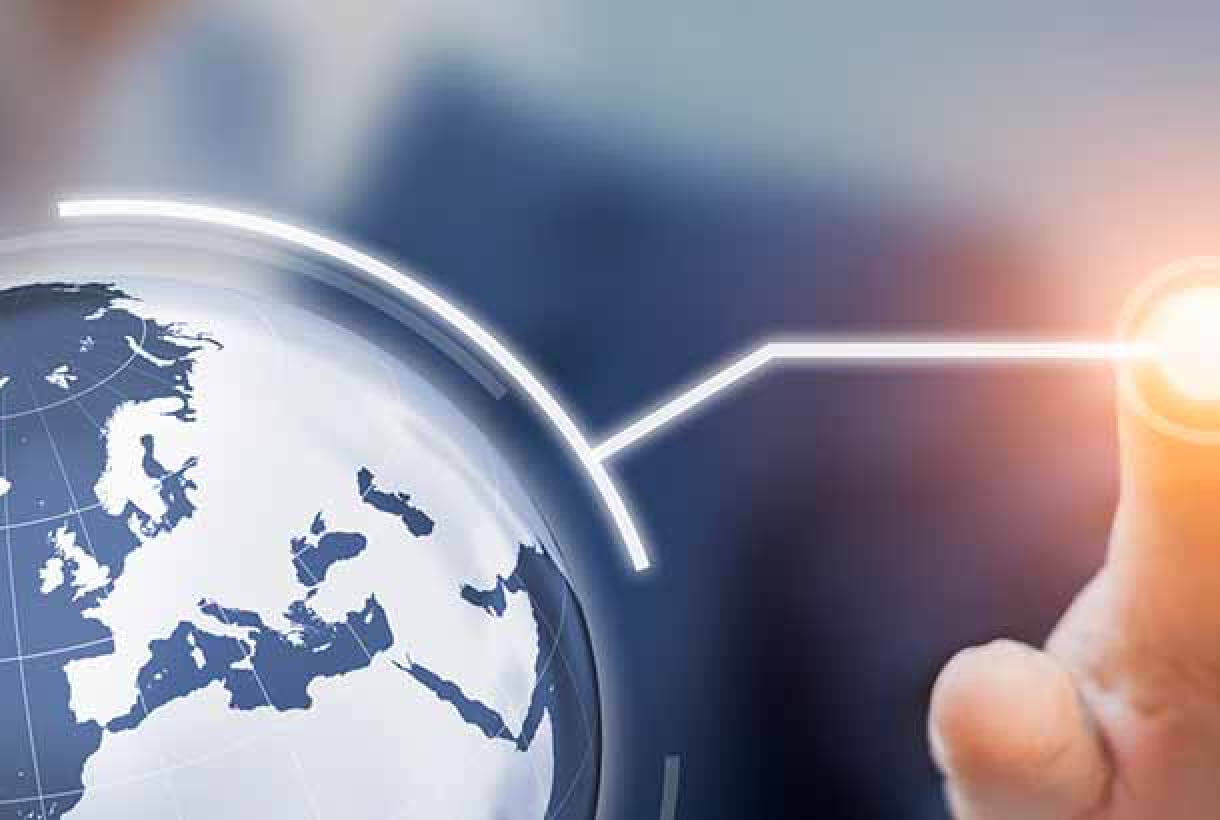 In today's highly competitive marketplace, chances are good you're considering, have decided, or have been asked by customers or suppliers to expand your business across borders. Growing your company's global footprint can indeed bring competitive advantages. It also brings added complexity and the need to expand business processes to seamlessly encompass multiple locations.
Implementing an ERP system that meets these critical needs can be daunting and, as in any major business endeavor, you'll want to do your due diligence. With so many variables to account for in a global ERP implementation, the more informed you are, the more likely your implementation is to succeed.
Here are four key areas to consider when implementing ERP globally:
1.    Language and culture
Although you may be anticipating some language and cultural differences, dealing with them in the course of doing business and making decisions on a daily basis can be challenging. We've seen clients quickly become overwhelmed by differing expectations around communications and how to get things done, leading to significant frustration trying to get everybody on the same page. One way to minimize these issues is to work with a partner with experience and expertise in the country's language and culture. Not only does this help avoid the language barriers, but it also helps you gain immediate trust with the local team. This will make the implementation process go much more smoothly.
2.    Country requirements
Taxes, government regulations, and other regulatory reporting requirements need to be well understood, with tracking and reporting mechanisms put in place and then implemented within your ERP implementation. You may have hired local employees to run the plant, but that doesn't mean they're fully aware of the nuances of reporting requirements or information security and data privacy rules, such as the General Data Protection Regulation in the European Union or the Federal Personal Data Law in Mexico. As a result, you could fall out of compliance without realizing it and be responsible for back taxes, penalties, or other unanticipated duties. Working with a partner who specializes in the country's' regulatory and compliance requirements can ensure all necessary documentation and checks are accounted for by your ERP system.
3.    Implementation team
You'll want to make sure the core team responsible for the ERP implementation project can help reduce all potential barriers so you can get up and running as quickly as possible. This means determining the power users and creating a strong, comprehensive plan to seamlessly implement an international plant online. It's important for the implementation team to explain company goals for the new system to all user levels. A partner who has completed multiple international implementations can help you educate and assess your internal staff and put together a core team with the right competencies to drive a successful implementation.
4.    Change management
Once you have an ERP system, you can't just set it and forget it. That's why one of the most important considerations during a global ERP implementation is your change management strategy. Without this, your workforce may feel like ERP is being forced on them and, as a result, they'll resist using its full capabilities. Think about the scope of the system and how it will enhance users' day-to-day activities—from their perspective. A good implementation partner will be able to show your team—including staff at all levels—how the changes will affect them and prepare them for the implementation so there's less resistance. Choosing a partner with proven successes helping manufacturing companies expand globally can help ensure a smooth transition.
As your company expands its global footprint, do you have questions about doing business internationally? This quick test from Plante Moran will show you where you rank and if you could benefit from some guidance.