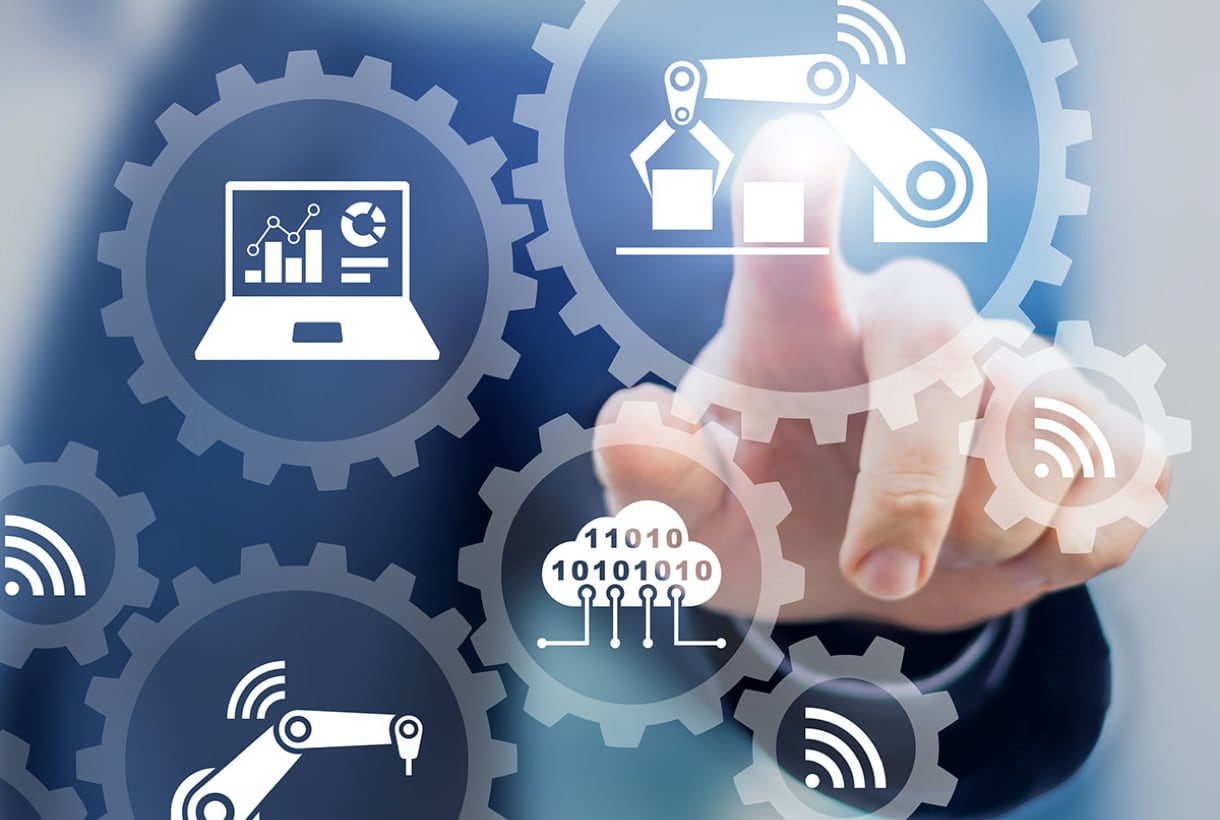 Plex Systems recently brought together industry analysts and its customers for the second Future of Manufacturing Roundtable (FoMR). This collaborative day seats manufacturing technology leaders on Plex's customer advisory board next to experts who write about enterprise software day-in and day-out, which always leads to a lively conversation about the future of the manufacturing industry.
Here are some of the top takeaways from this year's event:
State of the Industry
There were a few commonalities shared by all attending customers, whether they produced pickles or stamped car parts: Manufacturers are constantly challenged to manage growth, address a shrinking skilled labor pool, and respond to external factors that include everything from tariffs to increased M&A activity.
The industry's growth is a mixed blessing for many manufacturers. According to the Institute for Supply Management, the manufacturing industry has experienced record growth over the last two years, and are only recently starting to see a softening in the market. While most businesses are more profitable than ever, many said orders were coming in too quickly, causing them to adjust prices or in rare cases, turn away the work. The skills gap study1 
released this month by Deloitte and The Manufacturing Institute also points to the labor market as a contributor to this tension and predicts that the skills shortage could put $454 billion of manufacturing GDP at risk in 2028 alone.
But it's not just the future that's at risk. This skills shortage is already causing near-crisis level challenges. According to Deloitte, it's expected that 2.4 million jobs will remain unfilled in the next 10 years, an increase from 2 million. Further, they observed that manufacturers are now reporting the number of days it takes to fill a job is growing. During the FoMR, attendees also shared their personal struggles. We heard from a manufacturer whose facility in Europe experiences 100 percent labor turnover for country-mandated time off, requiring that for three months, they bring in foreign nationals to staff the plant. This presents new challenges—different languages, different management style needs, and different skill sets—and means that their manufacturing technology must work hard to serve varying levels of operator experience. Other manufacturers cited turnover as high as 50 percent year over year. Overall, dedicating enough resources to recruit, train and retain staff is a major focus for all manufacturing leadership.
External strains must also be taken into consideration. Manufacturers that we talked with cited tariffs as one of the concerns currently impacting their businesses – from Section 301 tariffs on Chinese imports to Canadian tariffs. Adding to the instability is the increase in the number of mergers and acquisitions. Private equity firms have become more active in manufacturing which has increased the level of buying and selling companies and plants. In some cases, these firms lack the proper understanding to drive these businesses as effectively as possible.
Analysts in attendance included Cindy Jutras, the founder of Mint Jutras and a widely recognized expert in manufacturing ERP, and Ray Wang, leading principal analyst, founder, and chairman of Constellation Research, Inc. Hear their insights on these trends, and how technology is being leveraged to address some of the changes manufacturers are facing.
The Future of Manufacturing Technology
Despite the challenges present, don't be left with the impression that the future of manufacturing is all doom and gloom. The reality is that it's far from it, and manufacturing remains one of the largest and most powerful industries in the world. By many indicators, our customers expect and are preparing for continued success, and we're hearing that technology plays a critical role in their futures.
All ERP systems, including the Plex Manufacturing Cloud, are deeply embedded, and have even been called the heart of an organization. With it, manufacturers can control orders from start to finish while managing all parts of the business, from the shop floor to the top floor. Without it, many companies lack one version of the truth—often leading to issues like siloed departments, too much capital invested in inventory, delivery problems, quality issues, etc.
Here are some of the ways our customers work with Plex, and how Plex is planning for their future needs.
Availability in the Cloud
In manufacturing, every minute matters. For automotive manufacturers, this is literal: Ford Motor Company rolls an F-150 truck off the line every 52 seconds.2 When business systems fail, suppliers stop producing, and Ford loses topline revenue. Gartner, Inc. estimates that for every hour lost to IT downtime, it costs the average business $5,600.3 For auto suppliers, they can expect to add the burden of thousands of dollars in fines from OEMs for suspending operations.
Given the current state of manufacturing, losing time simply isn't an option to complete orders in time.
Enter availability in the cloud. SaaS ERP often has higher availability than on-premise and home-grown solutions. Year to date, Plex has achieved 99.998% availability – translating to roughly seven minutes of unplanned downtime in 2018. For comparison, some well-known cloud service providers are proud to deliver 52 minutes of unplanned downtime each year.
Connected Manufacturing
The future of manufacturing relies on companies being able to automate, refine, and customize business and operational processes, and APIs play an essential role in this effort. Manufacturers will be able to control, access, and leverage data for better business decision making not only throughout multiple plants, but up through the supply chain through deeper system connection. This also translates to a better use of resources as businesses scale, helping alleviate pressure caused by fewer skilled workers.
Listen to Richard Murray, Plex's chief product officer, as he speaks with Ray Wang about how Plex is enabling better integration for manufacturers today and tomorrow.
Making IIoT Real
The Internet of Things is everywhere in our lives as consumers. From Fitbit watches to Amazon's Alexa, we have more access to information than ever before. For manufacturers, there are particularly compelling use cases for leveraging the Industrial Internet of Things (IIoT) that has real implications for businesses to operate more efficiently, plan and prevent disruptions, and unlock new opportunities for growth.
Given that manufacturers often can't plan nor prepare for external factors like tariffs and an evolving business landscape, knowing critical facts like the scrap rate of their steel components, and how to improve it, becomes even more important. Better control means a more effective response to change.
Plex aims to make IIoT for the shop floor as simple as adding smart devices to your home, while helping manufacturers capture and understand machine data for better decision-making.
Listen to Ray interview Plex's vice president and head of analytics and Internet of Things (IoT) Anurag Garg about how this will improve the way manufacturers do business.
While we covered a lot of ground at this year's event, one thing is clear: the future success of manufacturing is inherently tied to the advancement of the technologies it relies upon, and manufacturers who are early to adopt these technologies have the most to gain.
References:
2018 skills gap in manufacturing study. Deloitte. November 2018. https://www2.deloitte.com/us/en/pages/manufacturing/articles/future-of-manufacturing-skills-gap-study.html?id=us:2el:3pr:skillgap18:awa:er:111418
At reopened Ford plant, F-150 rolls off line in 52 seconds. Detroit Free Press. Wall Howard, Phoebe. May 2018.
https://www.freep.com/story/money/cars/2018/05/18/ford-f-150-meridian-magnesium/622681002/
The Cost of Downtime. Gartner, Inc. Lerner, Andrew. July 2014. https://blogs.gartner.com/andrew-lerner/2014/07/16/the-cost-of-downtime/