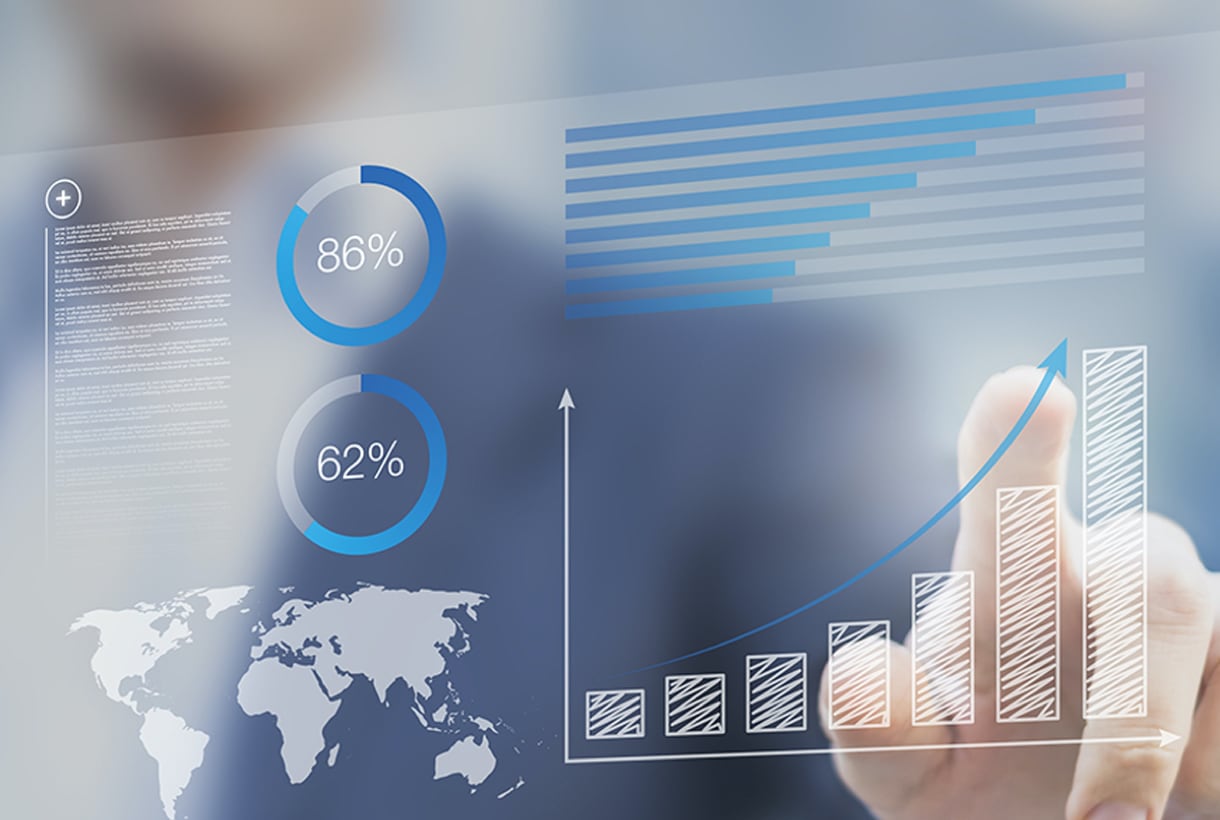 Business analytics is often the next evolutionary step after business intelligence (BI), which is all about convenient access to enterprise information in a form that is useful to executives and managers.
As I had discussed in a previous blog post, the goal of a useful BI system is to help an organization collect, maintain, and organize business data to develop strategy and build a competitive advantage. Most systems feature a dashboard-style graphical display with alerts and warnings, and support drill-down to successive layers of detail for exploring situations of interest.
Analytics, on the other hand, provides a toolset for exploring the data in other unique ways that are not pre-formatted as standard business measurements and not restricted to what's in your ERP system.
Also called data mining, analytical tools can work with a data warehouse of information from all your business applications (ERP, CRM, DRP, APS, etc.), plus external information from business partners, market research, demographics and just about anything else you can gather. Many software developers are also trying to figure out how to include social network posts, website clickstreams, sensor feeds and other "big data" in the mix.
Taking it one step further, many analytics packages also support predictive analytics that add another dimension to the search. By using mathematical models to project established patterns (cause and effect) into the future, they can glean even more from the treasure trove of data most companies are maintaining in their data centers and in the cloud, expanding the reach of analytics from "what happened?" to "what might happen?"
Using these models, executives can test various strategies — "If we take this action (change a price, shorten lead time, add an outlet, introduce a new product, etc.), what will that do to sales, profits, market share?" — and see what the results might be.
There are many more possibilities, but these examples can be tested and refined by watching actual results and comparing them to what the model predicted.
Analytics tends to be somewhat addictive, and that's a good thing — one question leads to another, then another. The beauty of analytics is that it opens up new ways to combine data from different sources and look for patterns that can lead to insights not available without the broad combination of data types and sources.
Analytics has traditionally been the domain of data scientists and the mathematically adept, but that is changing rapidly. New analytics software products are "consumerized" for use by business people rather than mathematicians. However, the users must understand the business and be able to see beyond the limits of traditional key performance indicators. By combining industry knowledge with powerful tools, analytics can be a boon for those willing to explore unconventional views of markets, products, resources and the supply chain.