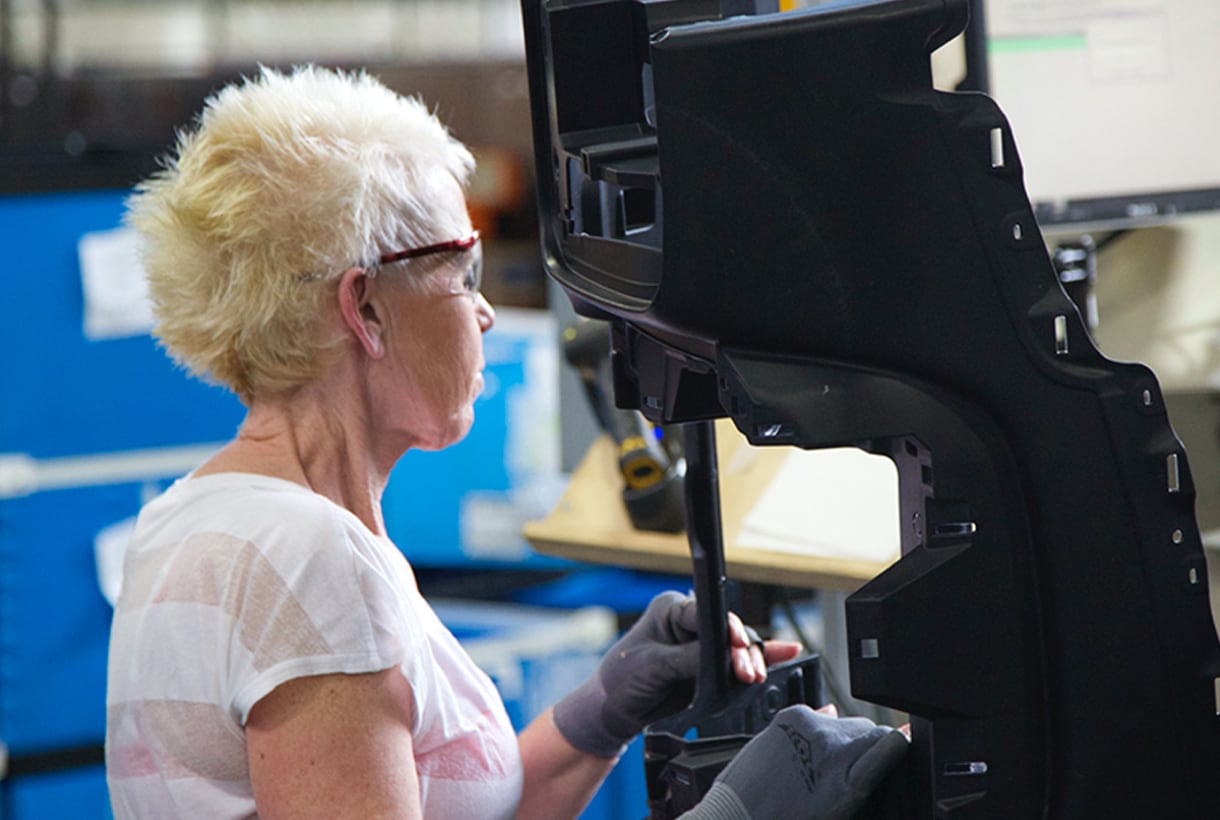 Driven by passionate entrepreneurs, this revolution is translating their creativity, craftsmanship and commitment to exceptional quality into products that are changing entire industries. These revolutionaries bring a passion and intensity to every aspect of their businesses.  Obsessed with inviting customers into every aspect of how their products are designed, produced and used, they are redefining what it means to be a customer-driven manufacturing business.
An excellent article by Randy Komisar, partner at venture capital firm Kleiner Perkins Caufield & Byers (KPCB) titled Artisanal Manufacturing: Creating Jobs To Produce Things In America Again appeared on Forbes.com December 11th and provides insights into artisanal manufacturing.  His article reminds me of the most passionate and driven entrepreneurs leading the revolution in US manufacturing today.  They're the disruptors of the status quo, the true revolutionaries that are bringing the customer right into the center of their businesses and staying true to that purpose with a passionate intensity I've never seen before in business. Jeni Bauer, founder and CEO of Jeni's Splendid Ice Creams is one of the most passionate of these entrepreneurial revolutionaries.  She's completely redefining the ice cream industry with a passion for quality, and an intensity of having customers a core part of everything her company does.
Artisans Are Passionate About Quality
Every one of these entrepreneurs and artisans I have met are passionate about making things, and they want to share that passion with customers and give them a chance to also experience what it's like to create personal, high quality and memorable products.  Filling quality and unique product needs left wide open by manufacturers driven more by volume than value, these artisans are quickly growing their businesses by putting their customers first.
Cloud computing is removing the technology roadblocks that many of these entrepreneurs and artisans face in translating their compelling visions into customer-driven products.  For Jeni's Splendid Ice Creams, having their manufacturing system entirely cloud-based makes it possible for them to focus more on what they are most passionate about and less on IT and technology.  The Plex Manufacturing Cloud makes it possible for Jeni's Splendid Ice Creams to concentrate on their customers' preferences, quality of their ice cream and growing their distribution network first.  Jeni's plans on increasing production by two to three times next year and we're honored to be serving them with The Plex Manufacturing Cloud.  You can see more about Jeni's Splendid Ice Creams in the video No Software needed with Plex Systems.
Lessons Learned From Randy Komisar
At the intersection of an artisan's passion for their craft and their customers' expectations and preferences is often a profitable business.  Capitalizing on the market potential for their unique, high quality products requires artisans to concentrate on their craft while also finding reliable strategies for scaling their business.  Randy Komisar clearly sees this need often in his work at KPCB. Here are his five principles that define the new value proposition of artisanal manufacturing:
1. Quality Over Quantity - Artisanal manufacturers often fill the many customer needs left in the high-end and mid-range of markets left vacant by manufacturers who pursue a low-cost, volume-driven manufacturing model.  By committing to and staying passionately focused on customers' quality expectations, artisanal manufacturers are earning higher gross margins and winning more customer loyalty than their cost-driven counterparts.
2. Customers Over Capital – Artisan's passion for their craft is only matched by their driven nature to see their customers delighted with expectations exceeded.  To them, manufacturing is personal.  This is in stark contrast to the churn-and-burn low-cost manufacturing mentality of many companies.  Ironically the more their larger competitors compete on price, not quality, the bigger the artisan's markets become. Artisanal manufacturers have significant upside growth potential as a result.
3. Demand Scaling Over Supply Scaling - Scaling the serve a market first, and volume second keeps artisanal manufacturers focused on customer satisfaction first, driving up customer loyalty in the process.
4. Technology Can Deliver Customer Value, Not Just Cheap Products – Artisanal manufacturers are quickly adopting cloud computing technologies to streamline their entire value chain, reducing supply chain costs while increasing quality, shortening the time-to-market in the process.  Many are completely redefining their fulfillment process as well, all predicated on cloud-based systems.
5. Labor Is Not Just an Expense – The artisanal manufacturers I've met realize that every member of their production team performs a unique, critical step in delivering an exceptional product. As their companies scale up they work to build communities of skilled workers, often investing heavily in their development.  Many of the founders of artisanal manufacturers are very people-oriented and see the combining of diverse talents as critical to their growth as well.