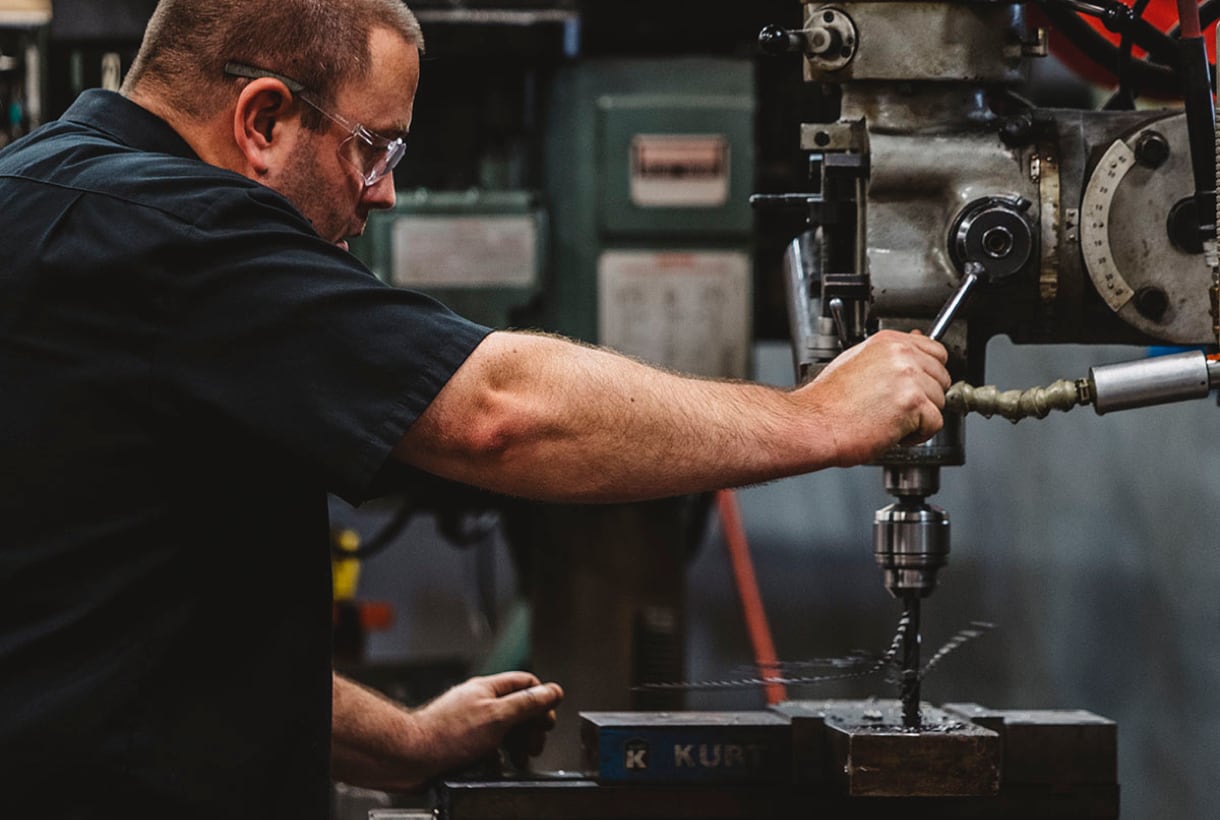 The automotive industry is changing by the minute. New regulations, new markets, new product-line focuses, new consumer demands. Amid this rapid evolution, automotive supply chain is up against a growing number of daily challenges to achieve a single, yet very layered goal: meet and exceed the expectations of some of the world's biggest brands. Every day, it's becoming even tougher than it already sounds.
When you dig into how the most successful suppliers are getting the job done, you see an incredible grit and motivation to use these challenges as the perfect opportunity to evolve themselves. Technology is playing a huge role in enabling the shift – but the process doesn't stop at simply implementing it at the facility.
"A solid technology infrastructure is now an expectation among our customers," said Geoff Kittmer, Operations Manager at EG Industries, a global plastic injection tooling, molding and finishing company that supplies to Honda and other major OEMs, as well as the medical device, energy, life sciences, industrial, and retail markets. "The opportunity lies in being creative with what you do with it."
For EG Industries, part of its approach is focused on maximizing a unified MES and ERP system for even more control over its operation. During a recent tour of the company's shop floor, Kittmer and the EG team zeroed in on three areas where technology is continuing to help strengthen the company and its position as a go-to supplier for its customers:
Meeting stringent, specific OEM requirements is easier – and faster.
All shipments sent to OEM facilities aren't created equal, by design. Keeping tabs on preferences is made much simpler by leaning on technology.
"We ship to multiple facilities for the same OEM, and while we operate under a certain set of standards, each facility has its differences," said Kittmer. "Whether its labeling, different styles and quantities of packing – we can cover it all through our system."
The work the company has done to build its infrastructure and maximize EDI capabilities has shippers at the company completing requirements in approximately one-third of the time previously committed to the effort.
Built-in reporting capabilities streamline time-spend.
Bringing together data from manual sources or disparate systems is a huge time investment, and accuracy undoubtedly suffers. For EG Industries, its ability to pull reliable information into templated reports keeps the process simple.
"About 80 percent of the reports that we're using on a daily basis are standard reports in the system," Kittmer shared. "Our own creation of reports has been very minimal, and we've only scratched the surface."
Valuable collaboration with peers is only a few clicks away.
Seeking advice from others in the industry who are also in the trenches is critical to troubleshooting and problem-solving for the EG Industries team. Access to a community of peers, enabled by Plex, has opened up opportunities for the team to connect with peers who have meaningful perspectives on addressing new requirements or even creating net-new solutions to help bridge information gaps.
"You get to see what other people are facing. It's good to see the same challenges among our peers and know that we're all after the same result," said Kittmer. "There's always someone there to jump in and give you some direction or share insight on how they've overcome it."
For more on how technology is helping manufacturers address these challenges, download this whitepaper on must-have ERP capabilities for the automotive industry.