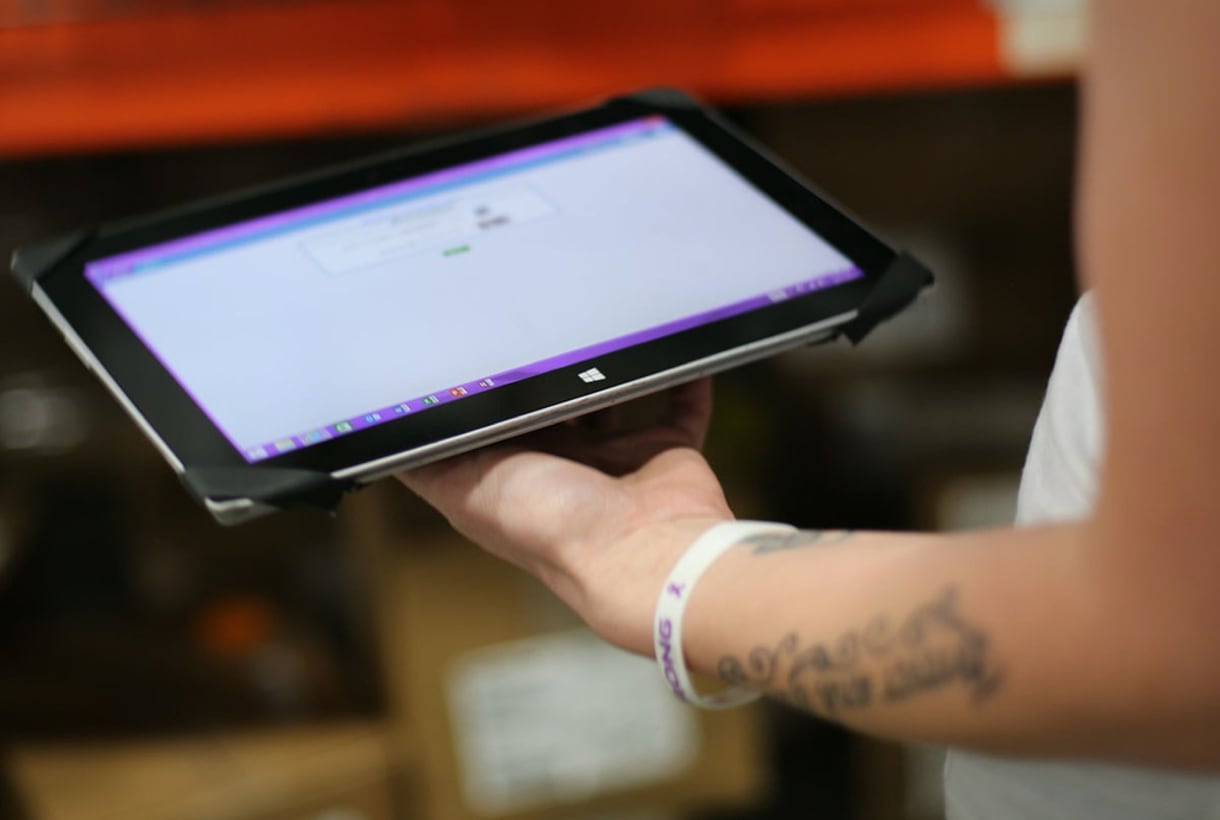 Manufacturing is evolving right before our eyes with companies looking for ways to make faster, more accurate decisions. The need for better automation and data communication, combined with the availability of smart technology to support it, has piqued the interest of companies looking to take that next step in modernizing production capabilities. It is important for companies to understand the concepts driving change as well as having the right platforms to maximize success.
The Internet of Things (IoT) is a key concept in this new era of change. Frankly, it's hard to read any industry articles where IoT is not mentioned. Loosely defined as the network of physical objects — including devices, vehicles, buildings and other terms embedded with electronics, software, sensors, and network connectivity — that collects and exchange data, IoT opens up a world of new product possibilities as well as enabling entirely new business models.
Manufacturing then has its own derivative, the Industrial Internet of things (IIoT).  Companies are looking for ways to leverage IIoT in the quest to become smarter manufacturers where information flows and data is used for making real decisions.
These IT trends are further evolving into major industry initiatives. MESA, the Manufacturing Enterprise Solutions Association is championing the concept of "smart manufacturing," which represents the intersection of the digital factory – a complex collection of machines, equipment, automation, and software – with Information Technology (IT), Operations Technology (OT), mobile, cloud, and social. The goal is to leverage the opportunity afforded by IIoT to enhance the digital factory for greater productivity, agility, and introduction of new business models such as mass customization.  
The only way to realize the potential of running smarter or using the new wave of capabilities ushered in by IIoT is by having the right systems to support it. In effect, becoming a "connected" manufacturer means having the ability to share information throughout the enterprise with the goal of become a smarter company, creating better processes, and having the information needed to lower cost and streamline operations.
Connected manufacturers must have a platform that adjusts quickly to rapid technology evolution, enabling rapid test and turn up of new IIoT opportunities. Cloud, and more specifically manufacturing cloud ERP, is the only practical way to do this. Without cloud, it is overly complex and extremely difficult to ensure the proper real-time communication and information consolidation needed to drive data-centric decisions.
As sensors and IP-enabled devices multiply and eventually dominate the plant floor, tools and capabilities to measure and use that information will enable connected manufacturers to realize significant savings. Machines communicate their status by sending notifications when they require maintenance, enabling production reroutes without disruption. This has a material impact on one production line in one facility, but consider the impact across lines and across multiple plants. Using cloud ERP to connect production lines and connect plants ensures total enterprise visibility, driving high-scale efficiency.
One manufacturer, Fisher & Company in the US, used cloud ERP software as a means to connect its users to the plant floor through innovative new wearable technologies. Fisher used iBeacons positioned at work centers to communicate status to smart glasses with heads-up displays worn by supervisors. This allowed supervisors to easily scan the floor during their rounds and instantly understand status without interrupting operators.  Fisher's material handlers also use hands-free ring scanners to scan barcodes on containers with simple voice commands. This information is communicated to the cloud instantly, creating real-time inventory and work-in-progress material accuracy.
Cloud ERP provides the connectivity needed for manufacturers to integrate new capabilities and technologies to run smarter and more efficiently. As your enterprise determines its plans for taking advantage of IIoT, consider the impact cloud ERP can make in becoming a smart, connected manufacturer.