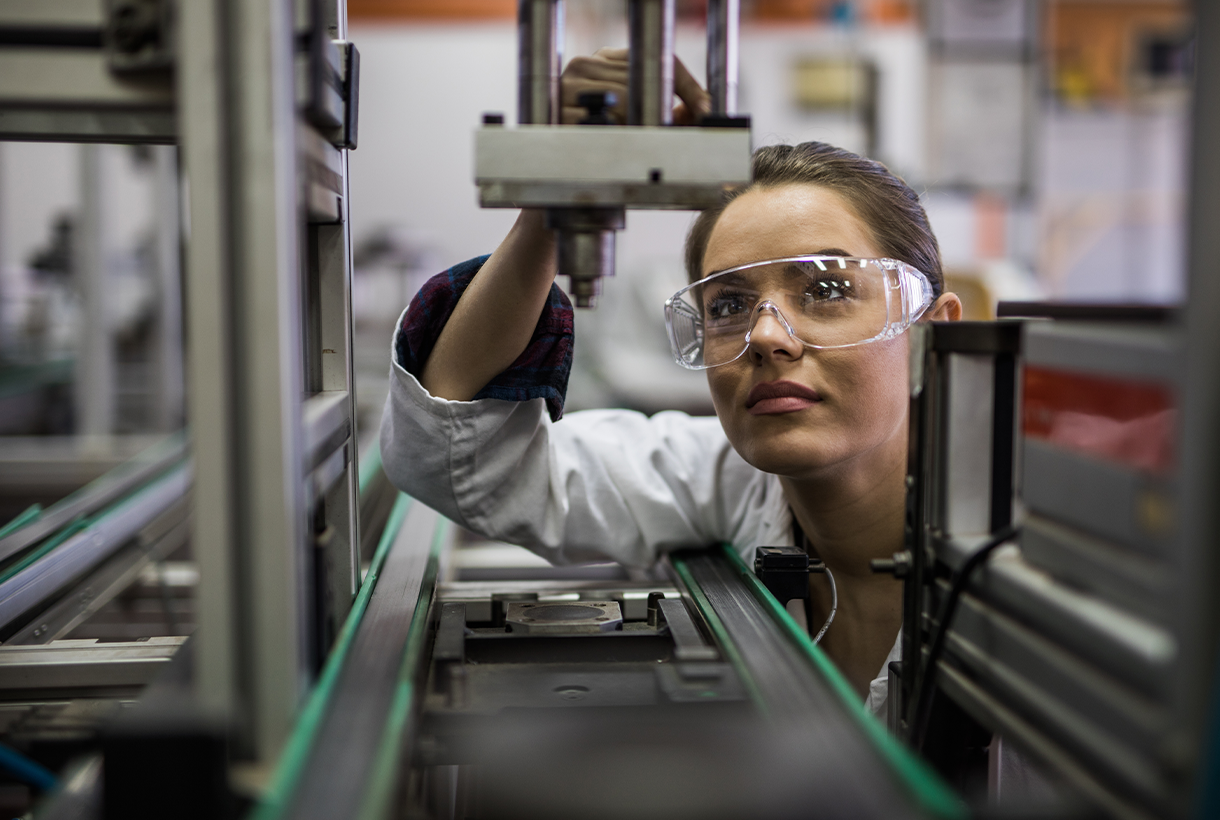 Few things worry manufacturing managers more than quality. When quality control is on track, it improves efficiency and cost, and let's face it; it means far fewer headaches. But when things go awry, quality issues can drive up material and labor costs, threaten margins, and result in missed orders.
What Is Quality Control in Manufacturing?
Quality control in manufacturing is part of an overall quality management program where quality requirements are fulfilled. It consists of the inspection and measurement of products to ensure that they are in spec at the point of production.
Think of quality control as the ground game of quality assurance. While quality assurance provides the framework and protocols for a production process to perform tasks that deliver a product's quality requirements and ensure confidence in the process, quality control is the completion of the tasks required. Together, these two activities form a company's quality system.
What Types of Quality Control Are Used in Manufacturing?
There are many types of quality control depending on the industry and product. These include materials inspection, in-process inspection, final inspection, and shipping inspection.
Materials Inspection
Naturally, materials may require checks for quality as they come in from vendors. This inspection, which is also called pre-production inspection, may include checks for an expiration date for industries such as food and pharmaceuticals. It may also take the form of strength testing or checking parts to ensure they meet weight and design specifications before entering production.
In-Process Inspection
Also called During Production Inspection (DUPRO), almost all manufacturers have some sort of in-process inspection. This system may take the form of visual checks, physical measurements for length or width, weight checks, color checks, blend measurement, temperature, viscosity, and more. The idea of DUPRO is to monitor and catch quality issues before they occur or as they occur to reduce total quality fallout or allow for less expensive reworking.
Final Inspection
Final inspection is where the quality technician conducts measurements of the finished goods to ensure they were produced to specification. It may include many of the same checks used for in-process inspection, and goods such as appliances or electronics may require testing of the unit itself.
Why Is Quality Control Important?
Quality control in manufacturing is important for several reasons. First, quality production is a sign that a company's processes are designed and working as planned. An optimized process will include the production of quality products. A drop in quality may indicate a broken process somewhere along the line.
Second, quality control is essential to cost. Lost material due to poor quality not only threatens the supply chain and purchasing system, but it drives up waste disposal costs and can impact a company's compliance with various environmental regulations. These costs due to quality fallout increase as each value-added step in the form of labor or material alteration are added to the produced units. A completed unit rejected for quality will cost a company more than the materials at the start of production.
Finally, quality control is vital to a company's brand reputation. Excess quality fallout can result in missed delivery times, threatening customer satisfaction and creating the risk of loyal customers jumping ship.
How Does Software Help Control Quality?
In a word… automation. By automating many of the tasks that ensure quality, real-time monitoring of quality measurement devices can enable the rapid deployment and correction of quality problems when they occur. And with a smart manufacturing platform leveraging analytics and IIoT, many of these processes can be programmed for autonomous or semi-autonomous actions that result in lightning-fast responses.
Such solutions work with quality management systems (QMS) to deliver insights across the enterprise. QMS develops a closed-loop digital record system to ensure that customer satisfaction and government compliance for sensitive goods are maintained. Using familiar but automated Six Sigma tools such as PDCA, the quality process can be put on a path of continuous improvement.
With Plex QMS, manufacturing companies close quality gaps and create predictable and repeatable quality every time. Why spend time, effort, and labor on manual Pareto charts, fishbone diagrams, and control sheets when Plex can do it for you with greater accuracy, more profitability, and fewer headaches? Contact us today to find out how Plex can take your manufacturing quality to the next level.