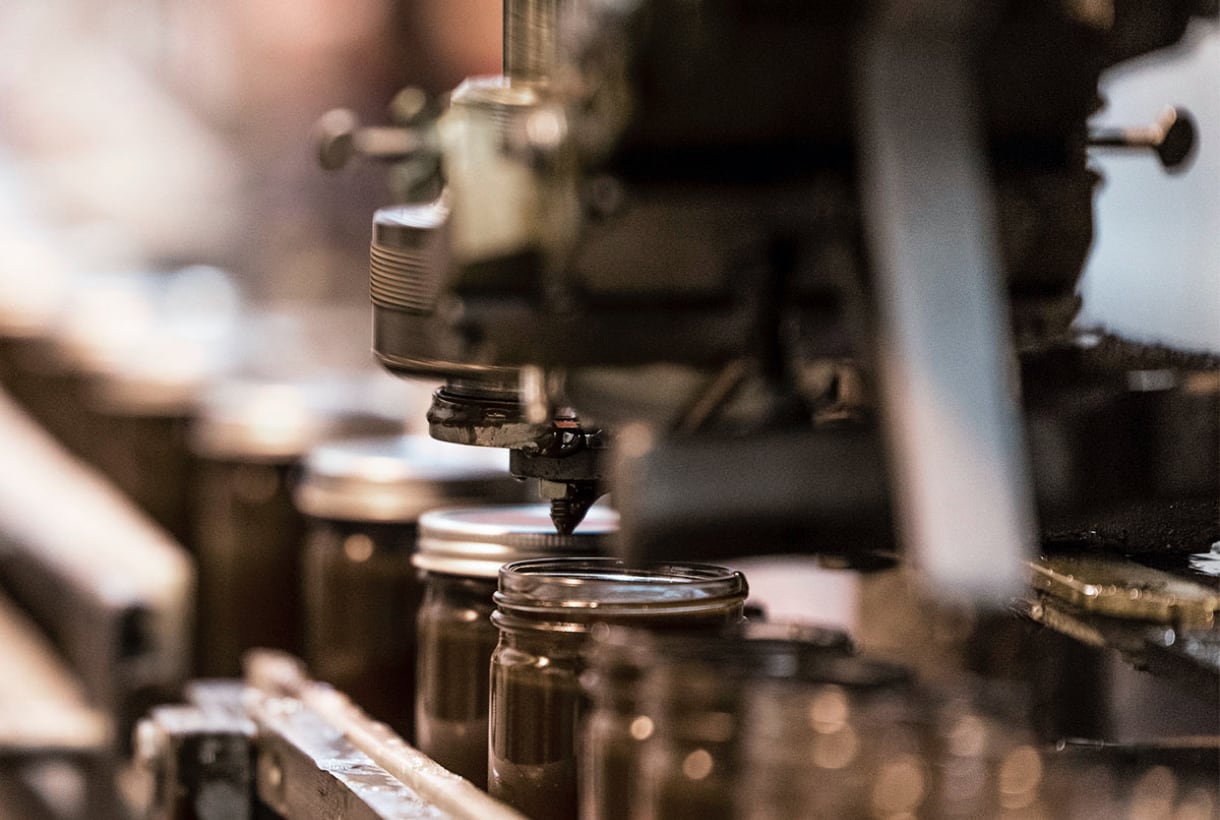 As part of our celebration of Manufacturing Day, we're featuring Plex customers who participate in the event as an important part of their strategy to get young people excited about the career opportunities in the industry.
Sanders Chocolates, founded in 1875 by Fred Sanders Schmidt and located in Detroit, MI, makes its wildly popular Bumpy Cakes along with a wide variety of cookies, chocolate candy, caramels, ice cream & dessert toppings, and gift baskets. Manufacturing Day, for Sanders, has evolved into much more than just a day of celebration. We recently talked with a representative of the company about how Manufacturing Day has turned into a week-long.
Plex: Why is Manufacturing Day important to you?
Sanders: Manufacturing Day is a great way for us to interact with the community and help young people learn more about opportunities that they didn't even know existed. We often receive feedback from attendees who never realized how many different types of career opportunities are available in manufacturing besides only working on the production floor.
Plex:  What do you do for Manufacturing Day?
Sanders: We show visitors a video about how chocolate is made and it also shares a bit of our company's history, along with where our business stands today. Our tour guide then leads the groups down our observation hallway allowing them to see our actual production floor with chocolates going down the lines and all the candy makers at work. These are standard parts of our daily free tours, but on Manufacturing Day our team goes a step further by also having guest speakers from different parts of the organization join in and tell stories of how they got started in this business and what they are doing today. We also have a Q&A session so attendees can learn even more.
Plex: How long have you been participating in this event?
Sanders: We began hosting several schools for MFG Day starting back in 2014. It's become so popular for us that MFG Day has become more like MFG Week at our chocolate factory because we don't want any schools to miss out on the opportunity and we receive so many requests to visit our facility for the event.
Plex: What does this day mean to the future of your business?
Sanders: Our future depends on supporting the community and providing jobs for our neighbors. We want to be sure young people understand that there are many exciting opportunities in manufacturing including areas like accounting, marketing, purchasing, graphic design and so much more in addition to production.
Plex: What might people be surprised to know about your workforce?
Sanders: Some of our employees have been working here for nearly 50 years. We actually had one person to celebrate her 50th anniversary earlier this month.
Plex: What might people be surprised to know about your business?
Sanders: Each day we use about 10,000 lbs of chocolate to make our candies. Caramel is very popular for us so our candy makers are almost always cooking it. We make about 25,000 lbs of caramel every day, and it's made the old-fashioned way in candy kettles with no artificial color or flavors. Our most popular piece is the sea salt caramel and we can make 500,000 (yes, half a million) in a 12-hour day!
Learn more about Sanders Chocolates by reading their story.