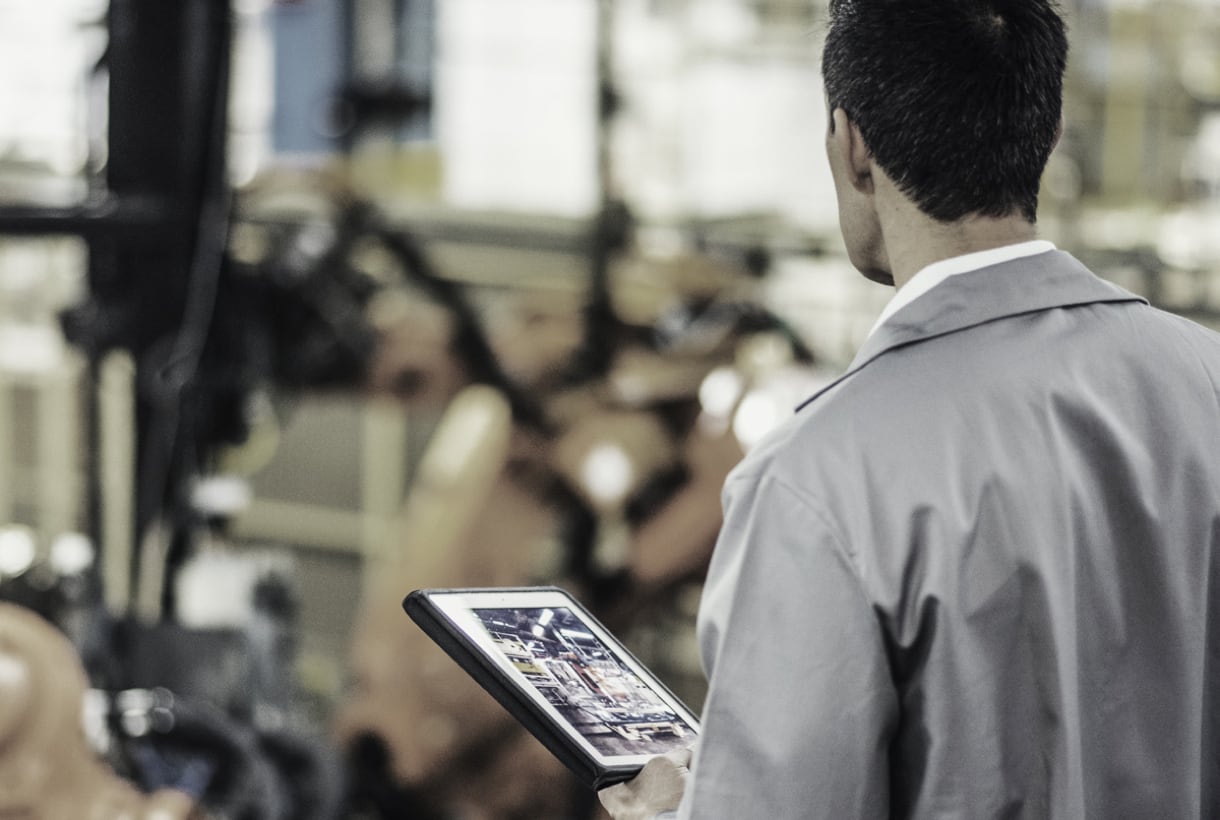 Not only did the International Manufacturing Technology Show (IMTS) and collocated Hanover Messe USA break records by setting an all-time high for exhibitors and attendees, but these events also captured something more important: a sense of unbridled global optimism in the manufacturing industry.
We couldn't agree more.
The economy is strong and manufacturers are increasingly looking to technology to drive additional efficiency to help them be as lean as possible. Manufacturers globally are embracing Industry 4.0 and the Industrial Internet of Things (IIoT) as a business strategy to become more data-driven, and workers see themselves at the core of this evolution.
Positive macro-economic conversations and attendee enthusiasm were on full display at the conference. Keynote and theater themes focused on connected systems and IIoT. Machine connectedness, connected robotics, analytics delivering insight from machines and other devices were everywhere. Combinations of machines and systems working together was a central theme at every hardware and software vendor booth. There were signs posted throughout the conference for companies hiring. Nearly every conversation included talk of skilled worker shortages and opportunities for upskilling current workers. All of these factors highlighted a current of unlimited business and personal opportunities.
Manufacturing presenters focused less on seeking out small gains and 'squeezing blood from a turnip' and more on opportunities for big returns as a result of technology. Much of this is a result of a recurring theme we've seen over the past few years: using data to limit unplanned downtime, predict maintenance failures—and for good reason, double-digit or even single-digit returns infuse new capital into the business.
What we noticed at IMTS was that technology was more pervasive and more personal. There were reports of evolution from preventive to more automated prescriptive maintenance with real-time communication from individual and smart line-side robots. But there were also the practicality of things like augmented reality (AR), virtual reality (VR), analytics and IIoT, and how these technologies benefit and better connect businesses and their people. We sensed that more people now realize that technology is truly an enabler of, and not a replacement for or threat to, manufacturing workers.
VR headsets, now a norm in many households, are not as foreign (or expensive) to the factory worker as they once were. Whether it's for product design, digital twin, machine maintenance, on the job training (OJT), or lights-out manufacturing, workers realize they are key to VR adoption and success. Analytics are powerful tools, but workers are the ones creating the rules and workflows derived from these insights. Industry 4.0, IIoT and connected systems are keys to the future, but workers ultimately dictate what to embrace and how to create business benefit from these capabilities.
Plex firmly believes that people drive business, while technology serves it. Shows like IMTS and Hanover Messe demonstrate technology that better enables people to accomplish more, and therefore create more company value and a greater sense of personal accomplishment. We're excited to see this enthusiasm, and we believe it will be a big factor in moving the needle on solving the challenges and taking the opportunities in the manufacturing industry over the next few years.
Download the State of Manufacturing Technology Report to see how your peers are using technology to drive their businesses today.