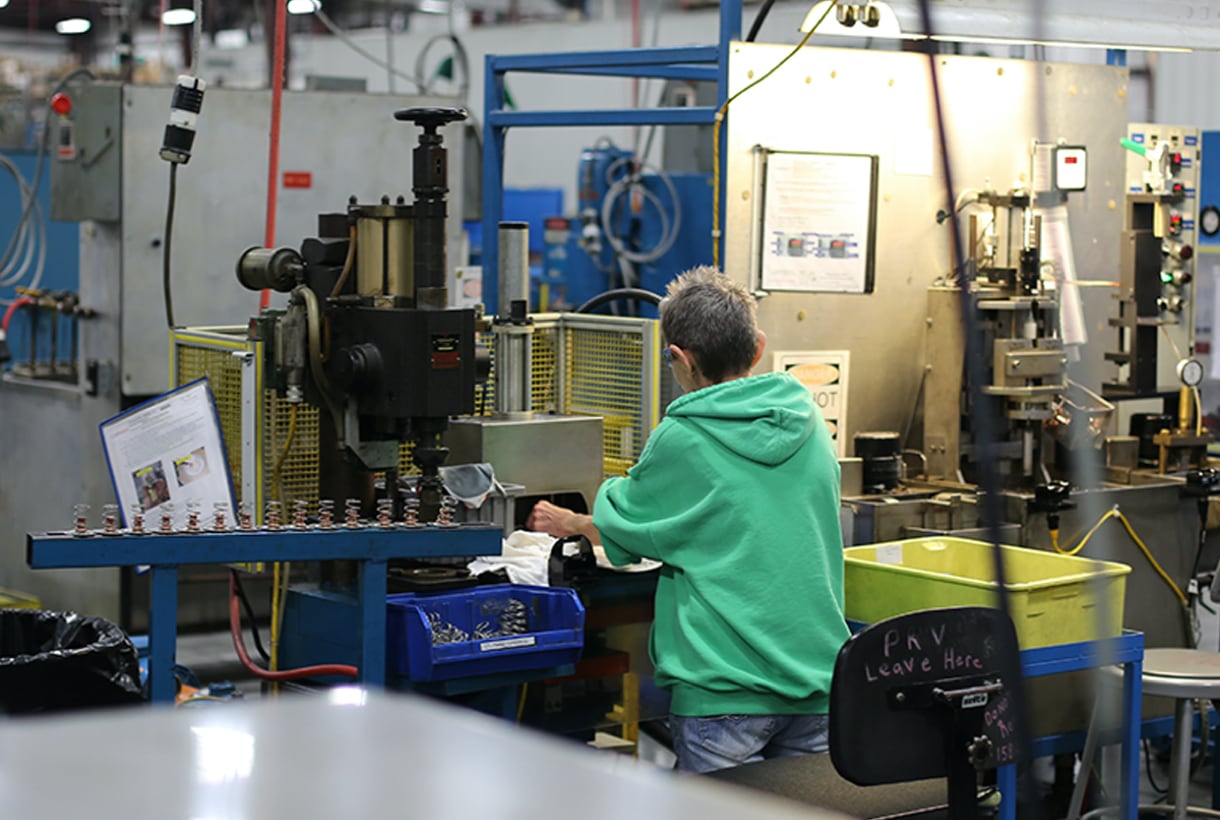 In speaking with industrial, high tech and commercial aerospace manufacturers, a common theme emerges: None of them have the luxury of waiting on reports created over days or weeks because ERP systems are out of step with strategic priorities.
Their customers are demanding more responsiveness, more accuracy, and greater speed of quoting and order completion than ever before. It's the customers who are, in essence, demanding that ERP systems stay aligned to business strategies.
To me, this underscores just how critical it is to stay vigilant and keep ERP systems continually aligned to core business priorities.
Competing at the Speed of Customers' Expectations
One machinery production CEO (who has asked to remain anonymous) recently told me that prospects' expectations for complex bid responses is now 24 hours or less, when just three years ago it was a week. In response, this CEO has created company "centers of excellence" across Europe, the United States and Asia, with each center designed to capture the unique requirements for its market and source parts that comply with industry and national quality standards.
As I walked with this CEO through the company's U.S. production center, he shared the key takeaways he learned while implementing a two-tier ERP strategy in each center of excellence location:
Supporting each center's accounting, financial, human resources management, supply chain and production scheduling was only possible with a two-tier ERP strategy. When it came time to scale out their U.S.-based single-instance ERP system to the first centers of excellence, it was an epiphany for the entire company: They realized that there were gaps in their existing ERP system in project accounting, quoting and the ability to manage international transfer costing. Just planning for a two-tier ERP strategy showed how, over time, their single-instance system had lost touch with some customer requirements.
Each center of excellence had a six-month window to get up and running, but a single-tier ERP system would have forced, at minimum, a 50 percent time delay. The CEO explained that the board of directors had authorized the funds to create the centers, but they wanted them up and running within six months to quickly expand into new markets. The board has strong alliances in Japan and had seen much interest in their machinery tools in Eastern Europe, but the CEO knew that time and cost constraints would prevent them from scaling the single-instance ERP system to these locations.
Over time, each center of excellence began running at its own pace of operations, and two-tier ERP systems gave each the flexibility to respond quickly. The pace of new orders based on customer-driven engineer-to-order (ETO) in Asia quickly outpaced all other plants. If the company had chosen to extend their monolithic ERP system, the Asian center of excellence could not have stayed on top of customer demand to win market share.
The U.S. center of excellence is pioneering new approaches to co-created ETO product design with the largest North American customers. This strategy of customer co-creation and rapid ETO design cycles also requires a unique bill of materials structure, as well as the need for sourcing and supply chain flexibility not possible in the single-instance ERP system the company started with. Customer co-creation and ETO has now been responsible for a completely redesigned machinery casing and control panel design and the inclusion of sensors to gather machinery data. All of these designed-in attributes are possible because a two-tier ERP strategy gave the U.S. center of excellence the flexibility of responding to unique customer demands.
Customer-driven metrics have allowed them to evaluate their long-term value and go beyond measuring the performance of two-tier ERP systems on cost alone. As I walked through the U.S. center of excellence, I could see manufacturing and quality metrics shown on flat-screen monitors in work areas and in the customer briefing area. Trend graphs displayed on-time delivery results, along with the number of customized orders in process and their delivery performance. With a single keystroke, any employee could see the customers scheduled to walk through the manufacturing center, and I heard "customer" more than any other word when talking with technicians on the production floor. With a two-tier ERP strategy that is designed to keep this manufacturer in step with customer needs, it's clear that this approach to aligning ERP systems to business strategies is working.
Bottom Line: To meet the challenge of aligning enterprise systems with changing business strategies, manufacturers are increasingly turning to two-tier ERP strategies for greater agility, accuracy and speed.
References for Further Reading:
Ferdows, K. (1997). "Making the most of foreign factories," Harvard Business Review, 75(2), 73-88.
Gill, R. (2011). "The rise of two-tier ERP." Strategic Finance, 93(5), 35-40, 1.
Montgomery, Nigel (2010). "Two-Tier ERP Suite Strategy: Considering Your Options. " Gartner Group. July 28, 2010.
Kovacs, G. L., & Paganelli, P. (2003). "A planning and management infrastructure for large, complex, distributed projects – beyond ERP and SCM." Computers in Industry, 51(2), 165-165.