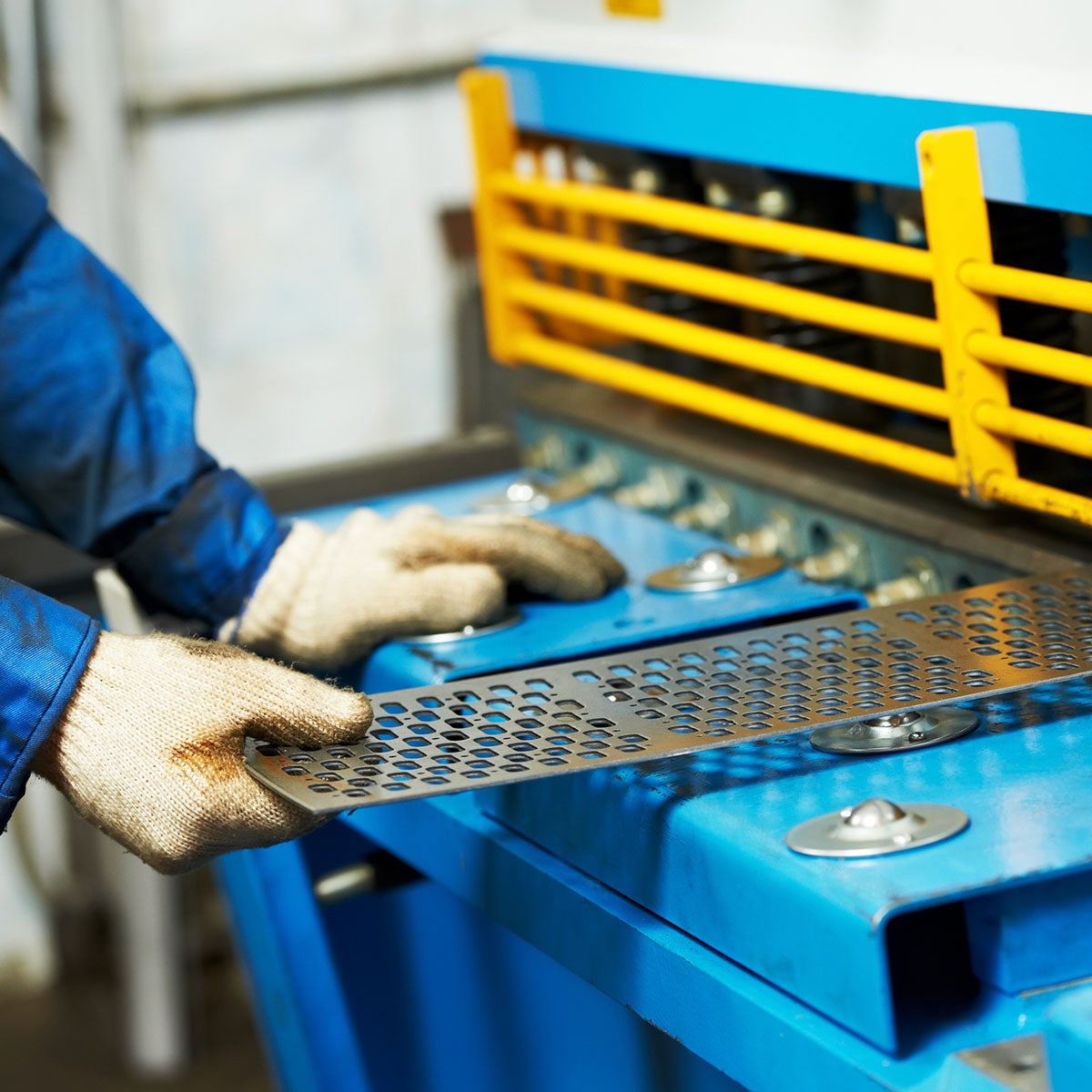 Manufacturing Day is an annual celebration of modern manufacturing and is meant to inspire the next generation of manufacturers, and occurs the first Friday of October. Created by the Founding Partner Fabricators and the Manufacturers Association in 2012, this event has steadily grown to showcase what manufacturers, like you, do every day to make the things that impact our world.
Plex is proud to highlight one of our customers participating in this event, to give you some insight into the significance and impact Manufacturing Day has had since its inception.
Hatch Stamping is a metalstamping manufacturer specializing in design, prototype construction, progressive die construction, stampings and assemblies for the automotive industry; and is headquartered in Chelsea, Michigan. We talked with Susan C. Morrison, director of marketing for Hatch Stamping.
Plex:  Why is Manufacturing Day important to you?
Hatch: Manufacturing Day gives us an opportunity to celebrate our team, our communities, our students, and our customers. It brings into focus the importance of manufacturing and it helps us celebrate the industry.
Plex: What do you do for Manufacturing Day?
Hatch: Each year we always celebrate our teams! Additionally, we have done everything from hosting robotics clubs, educational representatives, school administrators, governmental entities, and much more.
This year in addition to celebrating our teams, we are hosting two tours at our Fowlerville location. There will be over 75 students that will have an opportunity to tour our mechanism and assembly floor, meet with IT, Quality, Supervision, Logistics, Manufacturing Associates, Marketing and Training representatives. They will learn about our company, the customers we service, the products we make, and the careers that are available.
Plex: How long have you been participating in this event?
Hatch: Since 2014.
Plex: What does this day mean to the future of your business?
Hatch: It is very important that we participate in this event. We are fortunate that we have significant innovation and potential career opportunities and this is a way individuals can get to know our company.
Plex: What might people be surprised to know about your workforce?
Hatch: The number of career paths available are expansive.
Plex: What might people be surprised to know about your business?
Hatch: Over 95 percent of the cars made in the U.S. have a part from Hatch Stamping Company.
Learn more about Hatch Stamping by reading their story.