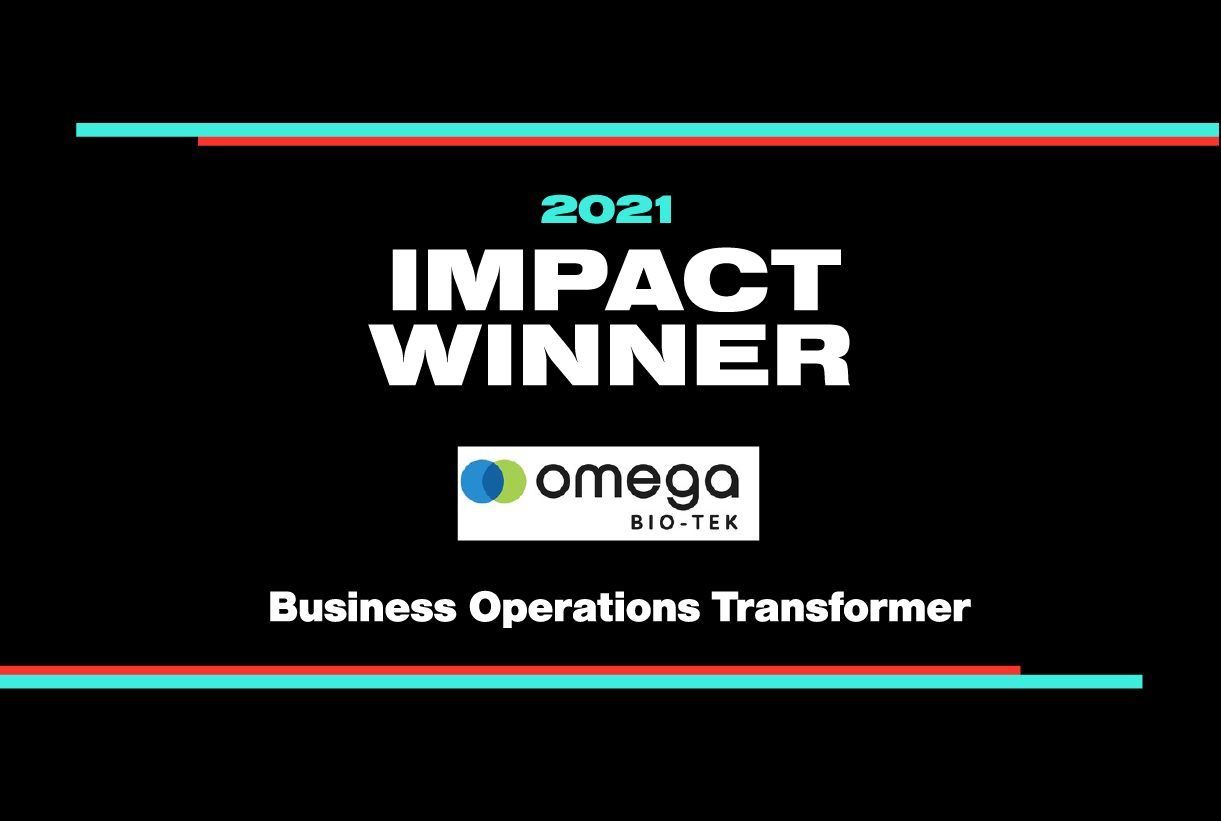 There's changing the way you operate, and then there's transforming your business. That can mean different things for different manufacturers, especially when facing the unimaginable circumstances of the last year. The stakes were high. The world was watching. And one company scaled rapidly to jump into the fight against COVID-19.
Each year, the Plex Impact Awards honor customers who embody the smart manufacturing movement while making a big impact. The 2021 recipient of the Business Operations Transformer Award did just that, tripling production while producing 32 million COVID tests.
The company that pulled off that feat is Omega Bio-tek. Let's congratulate them while breaking down exactly how they turned the impossible into possible.
Omega Bio-tek
Before we dive into how Omega Bio-tek changed the world, let's take a moment to understand what they do. Founded in 1998 as a privately held company, the organization manufacturers DNA and RNA purification kits. Customers rely on their products for molecular biology, including medical diagnostics, academic research, and agricultural applications.
Omega Bio-tek, an ISO 9001:2015 certified company, has expanded over the years and now offers over 900 products worldwide. The company went live with the Plex Smart Manufacturing Platform back in 2019. While they saw some immediate benefits, it was during 2020 that the organization embodied true transformation and responded to the world's needs in a remarkable way.
True Transformation That Fights COVID-19
Early in the pandemic, it was clear that producing vast numbers of COVID-19 tests would be vital to the fight. Backed by Plex's holistic, end-to-end ERP solution, Omega Bio-tek was up for the challenge.
Supplier deliveries were changing on an hourly basis, so uncovering instant insight into inventory was key. Improved levels of traceability meant critical information could be accurately relayed to customers. Taking total control over the production floor allowed for safely scaling up the number of operators needed to kick into a higher production gear.
Throughout every step, planning screens provided total transparency across complex layers of production. Combined with robust reporting and fast dissemination of information, the company was able to make critical decisions and allocate resources in new and efficient ways. This led to a more streamlined shipping process that cut logistics complaints by 50% even while scaling up so quickly.
Positively Impacting the World
Omega Bio-tek's transformation made a big impact across the company. By relying on the cloud, they were able to transition many employees into remote environments while making sure those team members had the same information as their on-site counterparts. They enjoyed visibility and efficiency like never before, leading to a year-over-year production increase of 100%.
But the most impressive result of Omega Bio-tek's effort is its impact on the world. This company transformed the fight against COVID-19 by producing over 32 million nucleic acid purification preps for PCR-based tests. These tests were distributed throughout North America, Europe, Asia, and Latin America, a feat made possible by scaling up production quickly and adding a new warehouse in Amsterdam. All this at a time when worldwide logistics channels were stressed to the breaking point.
The 2021 Business Operations Transformer Award
Nobody could have predicted the last year, but backed by the right manufacturing technology, Omega Bio-tek had the ability to adapt quickly and help fight the biggest health crisis of our lives. For that reason, they earned the 2021 Business Operations Transformer Impact Award. Congratulations once again and thank you to all the nominees, including finalists Adell Group and Feetures!
Want to see how Plex helps other businesses push the envelope? View a case study right here.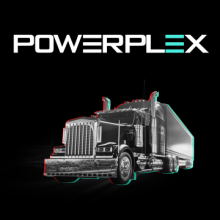 PowerPlex Unstoppable
Missed PowerPlex when it was live? There's still time to watch the sessions and hear the stories of unstoppable manufacturers.
Register & Watch On-Demand