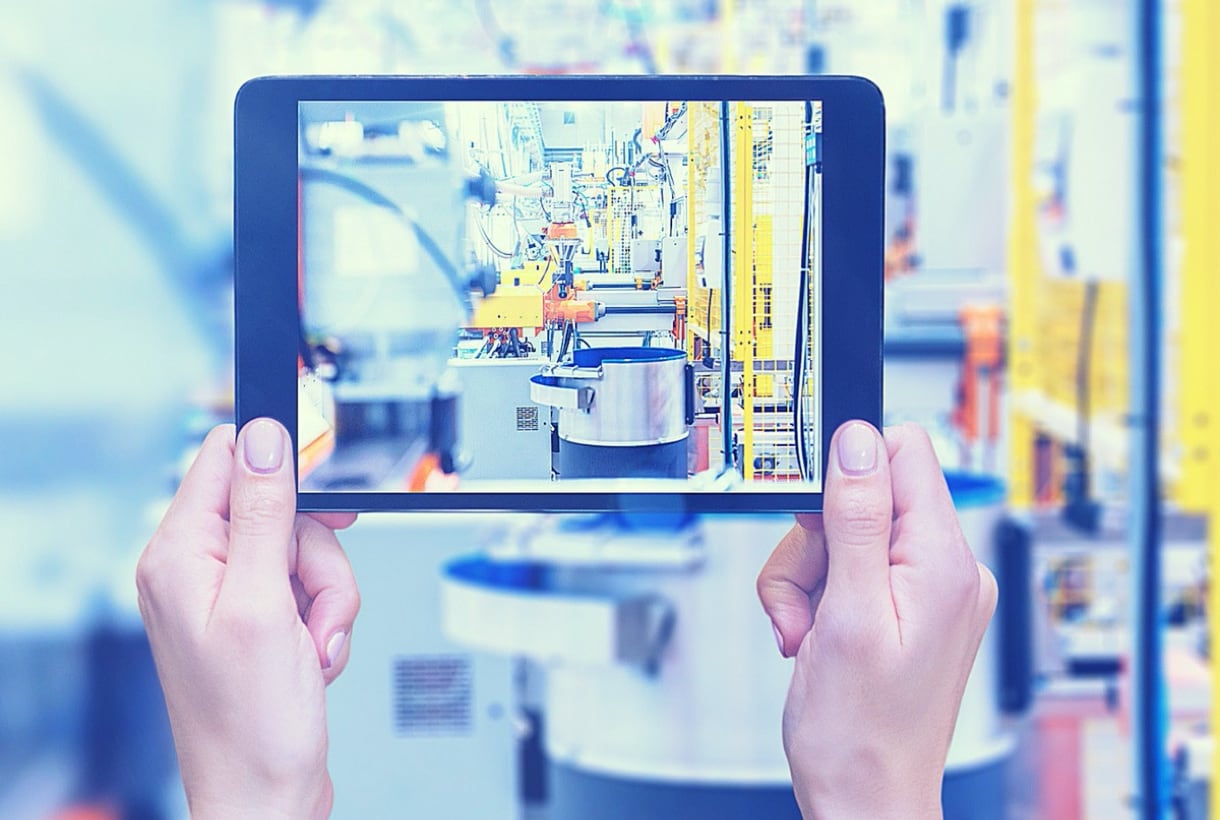 As a manufacturer, any new technology must have operational meaning, purpose, and application for you to consider it. The buzz around the Industrial Internet of Things (IIoT) promises improved operational efficiency, higher quality, and cost savings. In fact, manufacturers who have begun their IIoT journey are achieving realistic, incremental enhancements to support their business strategies. Not only does this approach set the foundation for long-term improvements, but it also provides justification for investments in IIoT-enabled technology.
Here is where a few Plex customers are in their IIoT journey:
MFC Netform Increases Quality and Reduces Scrap
For MFC Netform, a metalforming manufacturer of components used for powertrains in automotive and agriculture, a primary focus is to increase quality and reduce scrap. The company's machine vision inspection system automatically rejects any part that doesn't meet quality specifications. The system will then pull the accumulated value of the scrapped part from the ERP system and multiply it by the number of scrapped units. This allows the operator to quantify the actual "value" of the scrap, rather than just a pile of parts in a bin.
Because MFC Netform's entire enterprise is connected through cloud ERP, this information and any related reporting is accessible to all users. The company can automatically correlate shop floor machine inspection results to product values to produce an accurate scrap cost. This is just one example of how IIoT enables more visibility. From here, the possibilities are endless.
Fisher Keeps Managers Informed Through Wearables
Fisher & Company, a U.S.-based manufacturer, used cloud ERP software as a means to connect its users to the shop floor through innovative new wearable technologies. Fisher used iBeacons positioned at work centers to communicate status to smart glasses with heads-up displays worn by supervisors. This allowed supervisors to easily scan the floor during their rounds and instantly understand status without interrupting operators. Fisher's material handlers also use hands-free ring scanners to scan barcodes on containers with simple voice commands. This information was then communicated to the cloud and smart glasses instantly, creating real-time inventory and work-in-progress material accuracy. Best of all, the flexibility and simplicity of the cloud enabled Fisher and Plex to go from test to turn-up of these capabilities in a matter of hours!
Aerospace Manufacturer Uses Advanced Visualization
Another Plex customer is in the early stages of introducing advanced technology—Microsoft HoloLens®—to the shop floor for advanced visualization and manufacturing operations. Use cases include delivering shop floor details to HoloLens wearers via the heads-up display, enabling them to receive and use production information while on the move, hands-free. This allows them to make adjustments as needed based on deep levels of data measurements.
The customer also plans to test overlaying work instructions specific to a role or work center on HoloLens to simplify worker tasks and ensure more efficient on-the-job training. With HoloLens expected to decrease considerably in price once it hits mass availability, the customer expects this to be a new way to use manufacturing data and manage production.
So, where is your manufacturing business in the IIoT journey? Download the white paper to learn more: How Cloud ERP Turns IIoT Into a Critical Success Strategy for Manufacturers.