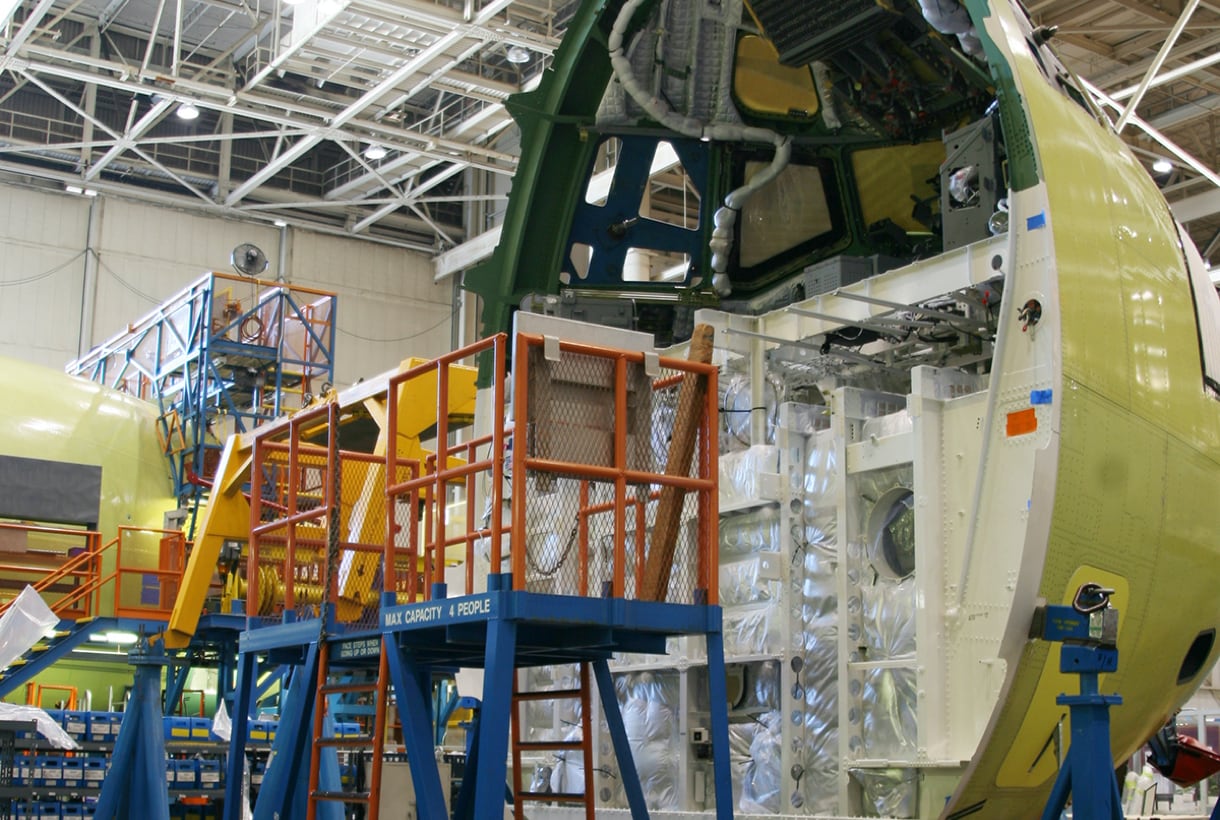 The paradox of how much to spend on national defense and security versus social programs is a challenge all nations are facing today.
Emerging economies are projected to be the most adept at managing this paradox. However, given their relatively higher levels of gross domestic product (GDP) growth versus their slower-growth (and often larger) counterparts — and once you consider that many of these countries have aerospace programs and initiatives planned or already in place — the paradox becomes even more challenging.
Investing in Aerospace Drives Innovation
Aerospace programs have perennially proven to be one of the most powerful sources of innovation any nation can invest in, and it is encouraging to see spending stabilize and even grow in certain nations. Investing in aerospace augments and strengthens national competitiveness by serving as a strong catalyst for both innovation and discovery, as well as a component of national defense.
The Era of Cyber Warfare Has Arrived
The United States is one of the world's leaders in cyber deterrents and cyber warfare technologies, with the 2014 federal budget showing this area as a high priority for future investment.
China's Defense Ministry reported that during 2012, they averaged 144,000 attacks a month on their servers and online systems and have increased spending on their cyber warfare command centers as a result. In 2009, South Korea reported 95,000 daily hacking attacks against military computer networks. Russia's cyber polices have for years led to separate line items in their national budget specifically for cyber warfare.
High-income economizing nations lead the world with 75 percent of all countries having active military cyber programs in place. The high-income spenders — a category that includes Israel, Kuwait, Singapore, the United Arab Emirates and the United States — lead the world in spending, yet only 40 percent of these nations have military cyber programs.
Here are a few key takeaways from recent aerospace and defense (A&D) cloud computing forecasts, as well as market estimates:
According to IBM, the global aerospace and defense market reached a value of $674.6B in 2008; the company forecasts this figure to increase to $910B in 2013, attaining a year-over-year increase of 6.17 percent. That means 70 percent of spending will be in defense. The report also shows that the role of the original equipment manufacturer (OEM) has shifted drastically in A&D, with horizontal systems integrators comprising their primary mission. The highly diverse nature of A&D supply chains is driving this revolutionary shift in how OEMs are managing suppliers, outsourcing and design processes.
The changing nature of A&D supply chains is also reflected in the latest study by Alix Partners, showing the migration to tier 2 and 3 suppliers and small supplier bases overall. This market dynamic favors the adoption of cloud computing through A&D value chains.
IBISWorld is forecasting that commercial spending on aircraft, engine and parts manufacturing will continue to accelerate and eventually outpace defense spending. In the IBISWorld report Aircraft, Engine & Parts Manufacturing in the U.S., revenue is projected to reach $186.3B in 2013, sustaining a 1.8 percent compound annual growth rate (CAGR) through 2018, generating $42.5B in profits. The following graphic is an analysis of the distribution of products and services revenue as of this year.
IBISWorld is forecasting the majority of commercial aircraft, engine and parts manufacturing in 2013 will be exports (54.7 percent), followed by wholesalers (18.6 percent) and the U.S. government (14 percent). Take a look at their graphical breakdown of the market segmentation for 2013 sales of $186.3B.
Boeing is the U.S. market leader in the field of aircraft, engine and parts manufacturing, with 30.5 percent market share; they are followed by United Technologies (12.2 percent), Lockheed Martin (8.3 percent) and Northrop Grumman (5.9 percent).
In this report, independent investment advisory company Methorios Capital S.p.A. predicts that robotic/drone systems will be the highest growth area of A&D spending in 2014 with a 55 percent CAGR, followed by cybersecurity (46 percent) and autonomous vehicles (42 percent).
Methorios Capital S.p.A. has also found that at 60 percent market share, the U.S. is the largest segment of the A&D market, followed by Europe (34 percent) and Asia-Pacific (APAC) at 6 percent. They're also forecasting a $1.65 trillion market for global defense spending in 2016, and a key assumption is that APAC will lead overall market growth.
According to Alix Partners, APAC will also lead A&D spending, with China being the highest-growth market overall, as the following graphic illustrates.
Are you surprised by any of these research findings or predictions? What would you add to the list?