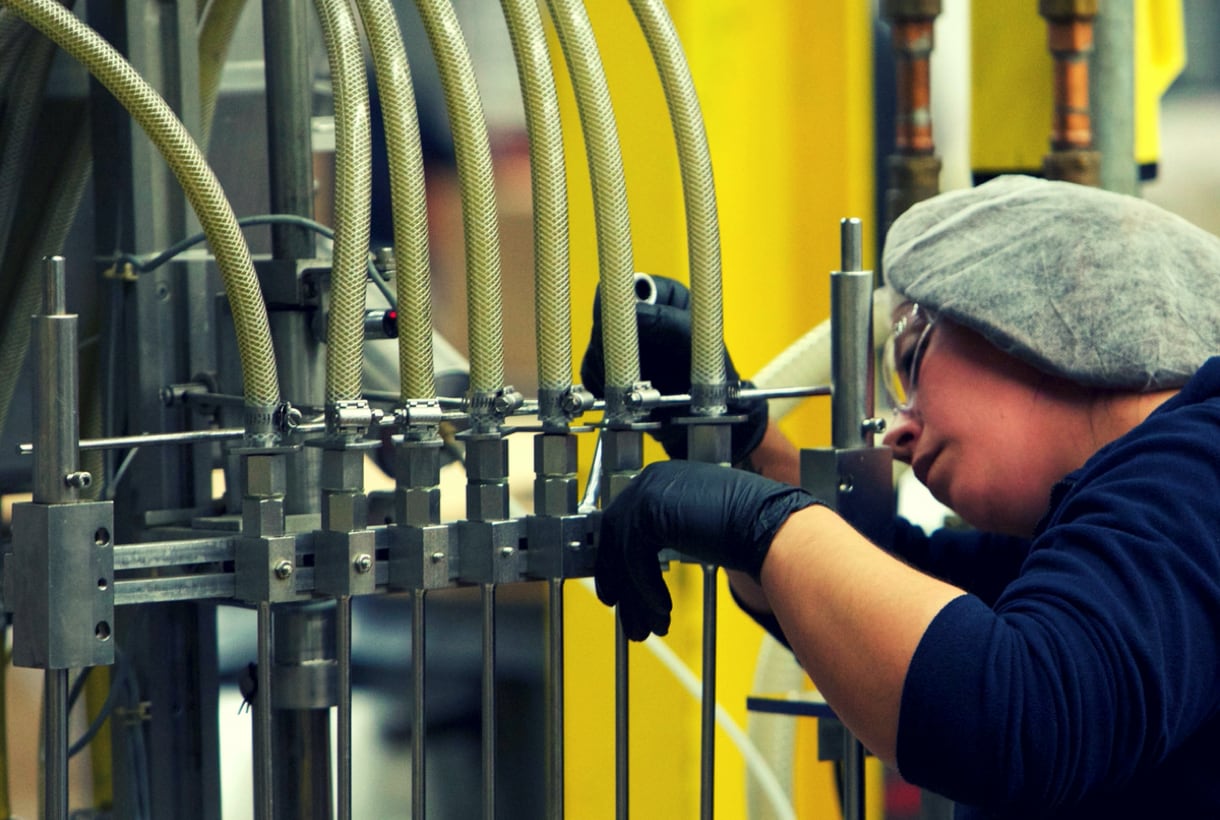 In 1899 when pharmacist Jacob Shank created a compound flavoring of vanilla bean to improve the taste of his medicine, he had no idea that this inspiration would turn into a successful business over a century later. Since then, his company—Shank's Extracts—has steadily grown by doing what it does best: quietly make the best quality products possible while being a reliable partner for its customers.
That dedication to quality and on-time delivery is what motivated Shank's to seek out a better way to control inventory—and transform its business. In fact, we recognized the work Shank's has done to take its operations to the next level recently at PowerPlex with the 2017 Plex Impact Award for Transformation.
Shank's Extracts' choice to move to the Plex Manufacturing Cloud not only delivered 99.9% inventory accuracy but also allowed for real-time visibility into the entire business.
Having real-time production details and up-to-the-moment information on raw materials—and confidence that the information is correct—is critical to the company's ability to serve its customers. Prior to Plex, the company's legacy ERP system only offered transactional capabilities. The company was unable to get insight on where critical inventory was located in the 110,000 square-foot facility, how much inventory was available, and where raw materials were in the production process. Employees used to have to physically run the shop floor to locate materials. At the end of each day, there was work that still needed to be done.
With Plex, Shank's uses barcode scanners to quickly inventory materials. Data is stored in the cloud so everyone knows exactly where materials are in the facility. Employees can see when materials are transferred to production and whether appropriate quality checks have been done. If there's a problem, Plex notifies operators and ensures that corrections follow stringent specifications, and anyone with appropriate access can then see what was done to fix problems and when finished goods have been shipped to customers. The company keeps over 3,300 SKUs and 2,400 active formulas in Plex—instilling a confidence in inventory levels that allows for better planning and lower costs.
Comprehensive traceability has also enabled Shank's to respond faster to quality audits without a massive scramble to gather paperwork. All technical and safety documents, quality data, audit checks, finished good specifications, customer information, and raw material data is available in real time so everyone can see what's happening, not just from the shop floor but from anywhere.
It's always fascinating to learn how each of our customers' businesses began. Each story is unique and carries the essence of its origins in what the company makes today. What makes our job even more rewarding is witnessing the transformation manufacturers make when they embrace cloud computing.
For Shank's, the transformation has been in its ability to adapt to customer demands—from co-manufacturing, turn-key supply, custom formulations, and more. Meeting these requirements from customers swiftly and seamlessly is what keeps the company growing. And because employees are empowered, we're confident that Shank's will continue its momentum well into the future.