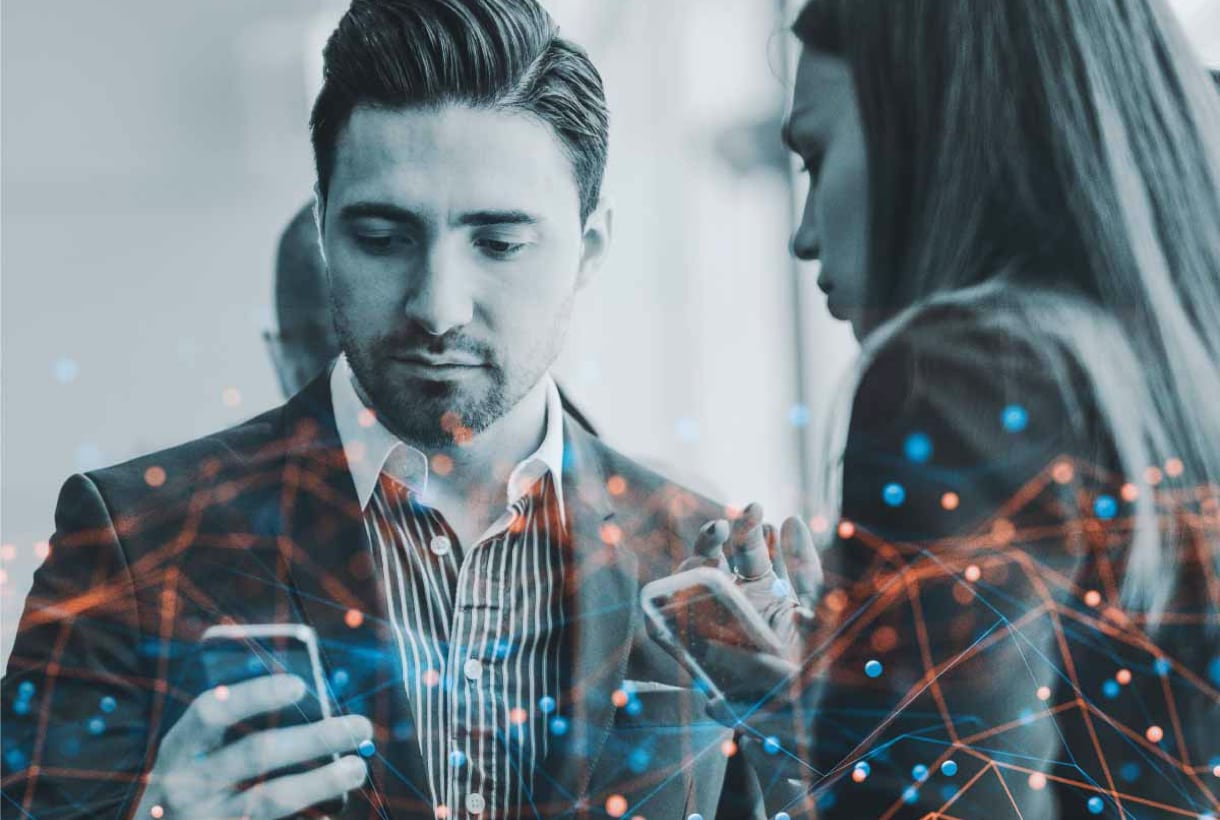 In early April I joined hundreds of manufacturing and technology professionals at the IndustryWeek Manufacturing & Technology Show in Pittsburgh both as a presenter on the role of leadership and culture in business transformation, and as an attendee. What I saw presented, and what I heard from other attendees, solidifies for me the intensity with which companies are trying to digitally transform, and the myriad challenges they face along the way. The paths to achieve this transformation are as unique as the companies, the leaders, the industry, the suppliers, and the customers involved.
Here are the five big takeaways from the show and as a leader, what you can do about each of these observations to remain on the leading edge of the intersection of manufacturing and technology.
1. Change is all around us
Change or die, says Alan Deutschman.
For manufacturers, this statement succinctly characterizes the disruption the fourth industrial revolution has introduced in the manufacturing industry. The cloud, the Industrial Internet of Things (IIoT), and a growing number of readily available and affordable connected devices are creating enormous opportunity for the manufacturers prepared to take advantage of them. It's also created a competitive edge for those that are acting quickly to adopt these as their own, putting luddites at risk of going extinct.
Companies like auto parts supplier Inteva Products are proactively innovating a custom digital environment to achieve customer requirements, including quality. CIO Dennis Hodges also says they can't wait for the perfect solution to come along – they're leveraging and adding to existing systems including MES and ERP to build smarter processes and better outcomes.
So what can you do? Learn from the leaders. Don't hesitate to implement technologies that represent the future and empower your workforce.
2. Transformation requires difficult conversations
Several of the sessions at IndustryWeek were centered on hard conversations that need to happen to initiate change. One session, in fact, focused entirely on educating attendees on how to best articulate the value of digital transformation.
While many conference attendees said they recognize change is needed, they encountered strong resistance from many different sources. Some said it comes from front-line workers who are hesitant to change ingrained habits. Other said finance leaders are more worried about keeping quarterly profit and loss statements positive than looking at long-term gains.
Consistently, attendees shared that combatting and overcoming resistance requires defining your end goals while communicating why it's a problem worth solving – in dollars. Monitor, track, measure, and compare your operations over time, find out where you're losing money, and what it will cost to solve it. And make sure that what you're measuring includes your entire operations, not just a single plant, process, product, or country. 
Also, don't be afraid to ask for help. Depending on any vendors involved in the process, they might be able to help you develop questions and find information, shining a light on opportunities outside your expertise.
3.  Leadership and culture change is crucial to digital transformation
My session, "Talent Over Tech: How Leadership & Culture Win the Industrial Technology Race" combined my personal experience leading a technology company from a five-person operation to more than 600 team members with the journeys of the hundreds of manufacturers I've worked with along the way.
Leaders who are successful at realizing change share the following steps:
Work to create a culture of change
Manage and motivate their teams
Prepare for coming technologies
You may have noticed something in the above list: It all has to do with people. While the end goal might be to successfully implement new technologies, trust, an understanding of each of the experiences of your users, and an eye toward the future, are all essential to a successful launch.
4. Technology is being contextualized
One of the biggest opportunities the IIoT offers to manufacturers is the ability to leverage all the information coming in. More connected devices deliver more data, but manufacturers should consider that without the systems to analyze it and put it to use, it will be challenging to identify how this information is really benefiting them.
I saw a lot of fascinating, forward thinking technology on the expo floor while at the conference. From robots that can climb walls, to 3D printers that will one day have a role fixing spaceships and machines on Mars, the future is bright.
Shiny objects are great.  But without one centralized system of record, it is too easy to lose sight of the bigger gains and opportunities that result from investing in a system of record that gives an unvarnished look into the business, in real time.
5. Wearables are heating up 
As an evangelist of the opportunities wearables provide manufacturers, and having created applications for Google Glass on the shop floor over five years ago, I'm excited to see that the pace of innovation among creators has not slowed. As demonstrated at the fashion show at IndustryWeek, wearable devices like the smart glasses made by RealWear are getting more durable, more comfortable, and safer – all pre-requisites for use by operators and workers.
With a manufacturing workforce that has to work smarter than ever before, in part due to the critical skills gap in the industry, finding any opportunity to enable better productivity, accuracy, and visibility on the shop floor is a worthy endeavor.
Final Thoughts
What was encouraging for me to see is that no matter what you call the response to the disruption facing the industry right now – a digital transformation, the journey to smart factories, or embracing connected manufacturing – the end game is the same.  Manufacturers that take the time to thoughtfully and aggressively evolve will achieve better insights into their business, experience more control over operations and processes, and experience greater efficiency, productivity, and profit.