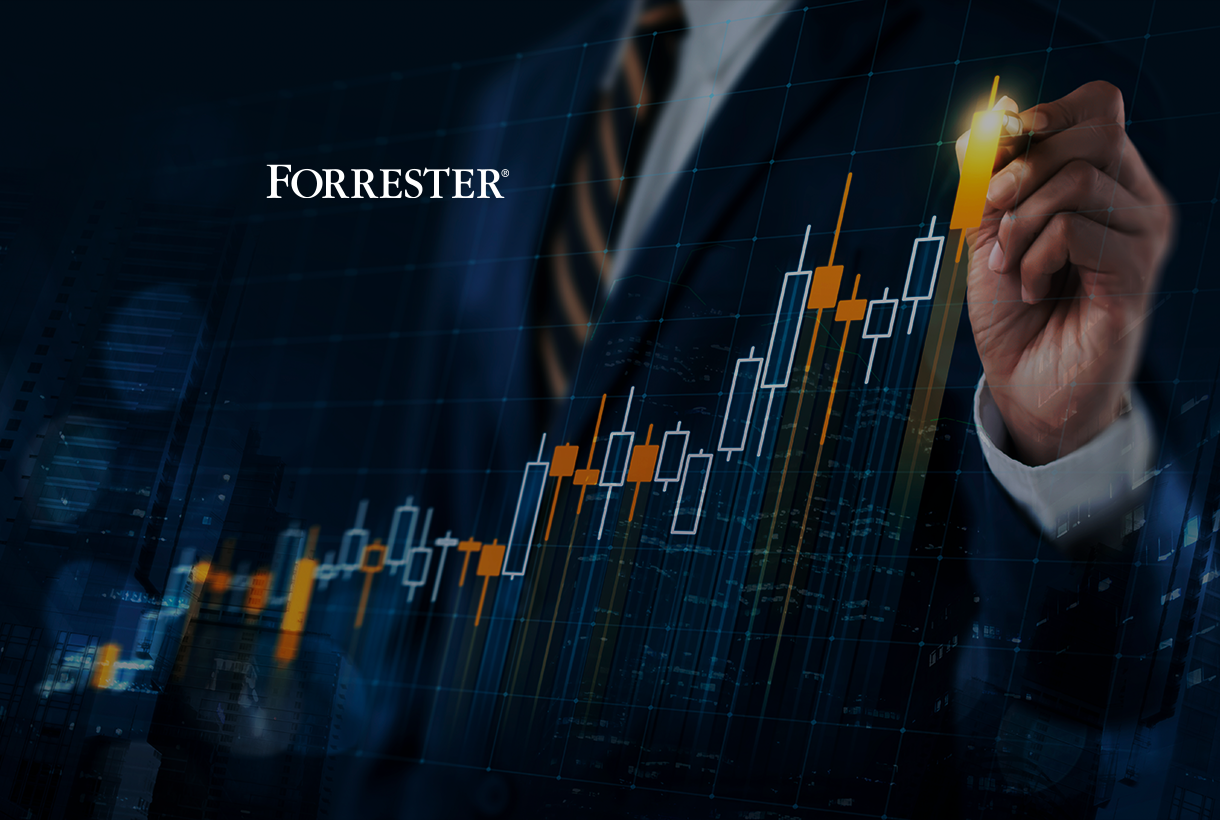 Picture any tool at your disposal, whether it's a machine on your shop floor or the phone in your pocket. How much is that tool worth to you?
It's hard to put a value on solutions that can have a wide impact on your operations. It's also hard to find an objective opinion. We know that the Plex Smart Manufacturing Platform can transform your business, but why should you believe us? And why should you spend hours searching for an unbiased viewpoint or for numbers that are rarely public? Now you don't have to.
In a Total Economic Impact™ study commissioned by Plex, trusted consulting leader Forrester breaks down exactly what you want to know and only that, with no unnecessary information or uncomfortable sales pitch. They uncover the value of Plex in a real-world scenario and bring you hard facts by interviewing a manufacturer with 420 employees using Plex. This is a company previously struggling with stockpiled inventory, poor visibility into their process, and a lack of visible production data.
So, what does 412% ROI look like in reality? It looks like lowering IT costs by $412,000. It looks like reducing inventory waste by $2.5 million. It looks like 99.9% uptime. It looks like making back the money you spent on your investment in less than six months. That sounds pretty valuable to us.
Short on time? Here's a quick snapshot of the results from Forrester's in-depth study: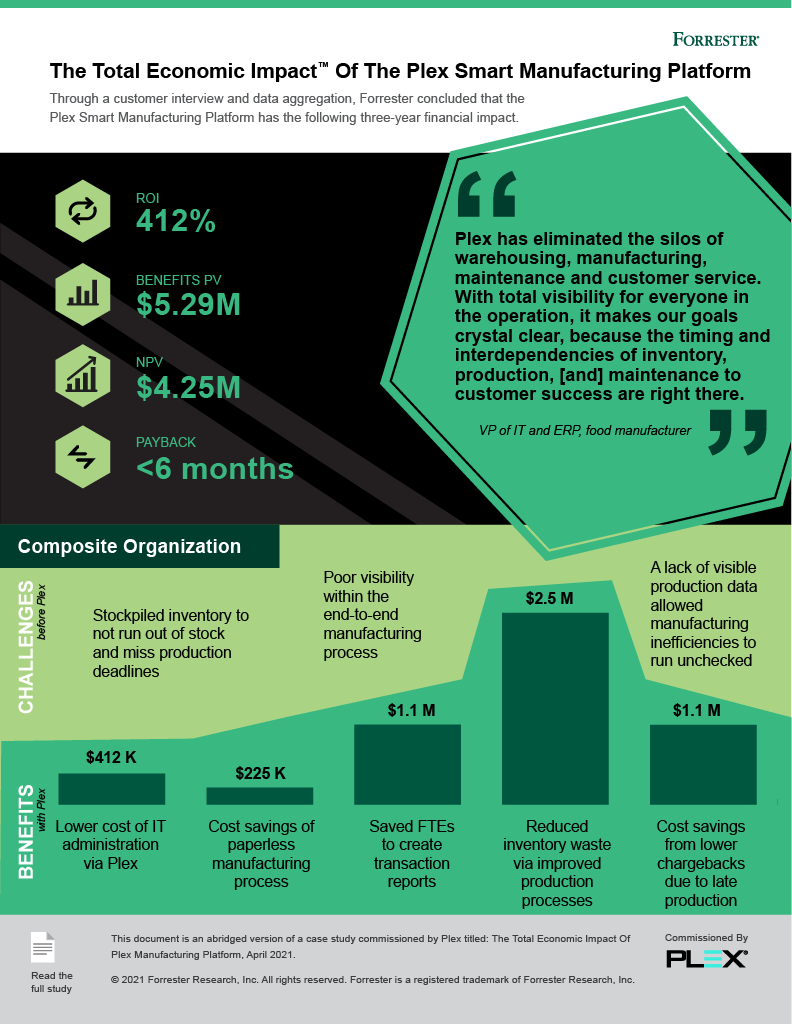 Want to see a more detailed analysis? Download the full study.