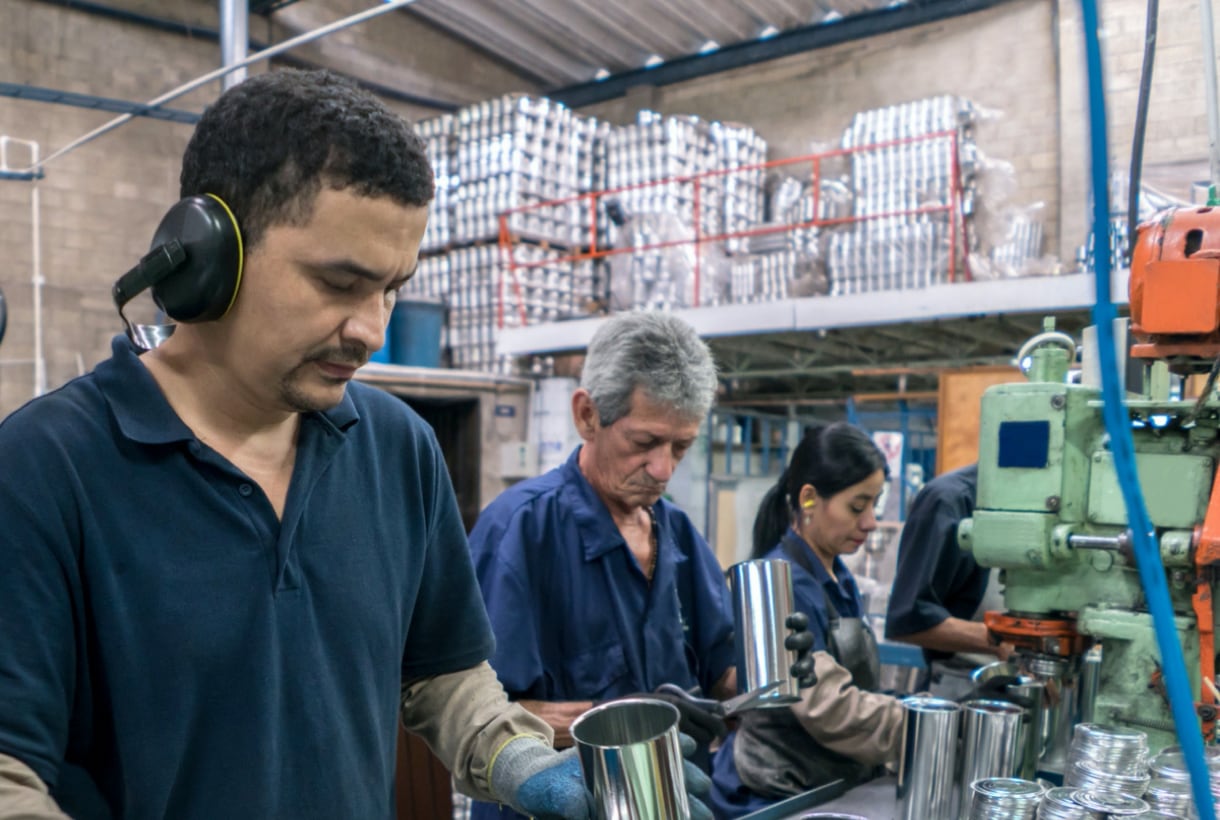 Everything you do is focused on the shop floor. A manufacturing execution system (MES) provides the foundation for operations to schedule, manage, and track each step during production.
But in modern production environments, more equipment and machines are becoming connected—and need to be connected to MES to provide real-time actionable data. Industrial IoT can provide this kind of data and make it available to your operations team so they can monitor it to increase uptime, reduce costs, and improve productivity. More manufacturers are seeing the benefit of these digital technologies to take MES beyond the shop floor and create a system that positively impacts the entire business.
We at Plex call this Connected Manufacturing, a business strategy that leverages cloud computing to harness operational and business data for greater visibility, efficiency, control, and customer satisfaction.
Shop Floor Visibility
Is your MES integrated with your ERP software, and other business management systems?  The potential to use and analyze operational data to support business decisions becomes unlimited, and it doesn't end with your enterprise. Integrating MES with ERP and connecting with your customers and suppliers means you can collect data across your entire supply chain. Imagine the proactive decision-making that would be available if your MES solution was "aware" of demand changes upstream from your customers such that it could influence changes down to your suppliers.
There are many examples of how this integration drives value beyond the shop floor. Integrating inventory and quality management systems ensures that inventory identified as poor—or non-compliant—quality during production of a specific job won't be used in the next operation. When a machine on the shop floor goes down, you can notify maintenance, assess financial implications, and even notify customers to minimize the impact to the business.
By monitoring machine performance and environmental conditions like temperature, humidity, vibration, and time of day, you can determine if a process runs differently at a given humidity level or time of day, and then take steps to adjust.
Cloud Connectivity
Most traditional MES solutions are on-premise because the amount of data coming from the automation layer is too much too fast for the bandwidth to the cloud, but more and more cloud-based MES is being adopted to maintain the tight connection with ERP and the supply chain. The cloud delivers on-demand scalability as your business grows and is designed to be connected so it integrates much more simply with other systems—even an on-premise industrial automation solution.
A native cloud MES isn't the same as one that is being retrofitted from an on-premise solution to create a cloud product with less functionality or different features. Potential issues with security and scalability have already been resolved in a secure multi-tenant cloud system that's proven itself at numerous customer sites worldwide. 
Synchronization between MES and ERP can be straightforward, and it gives you the ability to untether your workforce. Functions like monitoring inventory used to require someone to be on the shop floor, but that's no longer the case with cloud connectivity. You can check inventory on a mobile device from anywhere, anytime. Also, your operations staff are probably not adept at IT. If the system goes down, not only does production halt but getting the MES to work again becomes an IT nightmare. With the cloud, your operations people focus on your core business—leaving IT in the hands of IT experts.
Connected Manufacturing and MES
MES can be an even more powerful solution for your businesses when its connected to the top floor. After all, you are running a business, so you need a system that supports the overall business needs with operational data to provide greater visibility for the whole business—even wirelessly from anywhere at any time. The cloud frees up IT resources for other high-value activities such as for analytics or supporting shop floor automation. And as an intimately connected control solution, automates many mundane activities for greater agility.
At the end of the day, you need to be better equipped to handle the next industrial revolution with confidence and speed. Download this white paper to discover the benefits of MES in the cloud.