Image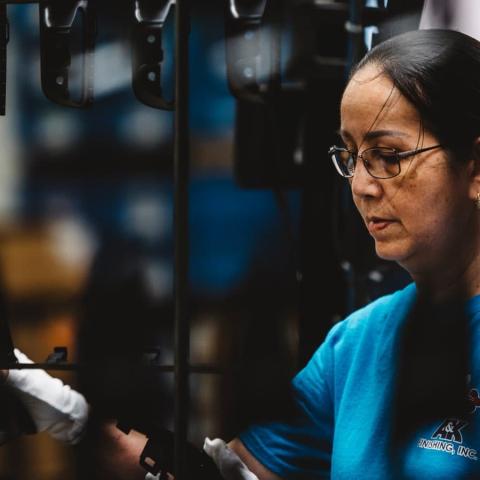 Production Planning, Scheduling, and Management Software
One of the many Manufacturing Execution System (MES)/MOM features you'll find on the Plex Smart Manufacturing Platform.
See All Features
Manufacturing Production Planning & Scheduling Capabilities
Quickly calculate recommendations for what's needed, how much is needed, and when it's needed with MRP to keep inventory levels and cost at a minimum.
Optimize manufacturing production runs, alleviating major cost and time conflicts in the process.
Utilize multiple advanced manufacturing production scheduling options to level-load production across alternative work centers.
Make advanced production planning and scheduling trade-off decisions considering finite capacity and available resources.
Set accurate expectations by providing customers with a reliable delivery date based on actual availability of resources.
Use Kanban to support pull-based demand for lean operations that eliminate over-production waste
Plex MES/MOM Production Scheduling Capabilities
Finite Scheduling and Capacity Constraints Management

Account for work center capacity and available resources to optimize production runs.

With Plex, you can define your own rules, finite capacity, and available resources, including employee skills, tools, and space. You can also sequence operations based on attributes to optimize production runs, alleviating major cost and time conflicts. Multiple scheduling options allow you to level-load production across work centers.

Plex allows you to explore what-if scheduling scenarios "off-line" to consider additional planning insights and refine the planning engine's recommendations. You can create reusable job templates with inherited routing operations, required materials, and ingredients to further automate the scheduling and constraint management process.

Materials Requirements Planning (MRP)

Order what's needed, how much is needed, and when it's needed to optimize inventory levels.

Plex helps you plan for every stage of the Advanced Material Requirement Planning (MRP) process. You can forecast based on customer sales revenue, manufacturing quantity and period, and compute requirements for purchased and manufactured materials. We help you set accurate expectations with customers by providing a reliable delivery date.

You can also compute requirements for purchased and manufactured materials based on planned production, maintenance, and scheduled downtime, and easily convert these requirements into purchase order releases for your suppliers. Define your own MRP refresh schedule for a near-real-time production plan, without having to wait until the end of the day or even the end of the week.

Digital Kanban Pull Scheduling

Eliminate over-production waste

Kanban scheduling software enables you to optimize the flow of high-volume repetitive parts. Digital Kanban cards are presented to operators on their Control Panel as a signal to initiate required production.

Tooling Management and Maintenance

Make, track, and maintain your tools with precision and confidence.

Plex's helps you define and execute tooling control plans by aligning tool drawing attributes with tool manufacturing processes. You can view all active tool projects by customer and due date and see detailed reports of tools and tool statuses.

Plex's interface allows external tooling suppliers to log in and directly record tool measurements, dramatically increasing supplier accountability. You can generate automatic subcontractor purchase orders and create receipts using specialized blanket-order pricing based on supplier, surface area, weight, and/or cost per tool. You can also compare actual tool life to standard (expected) life and establish a preventive maintenance schedule for each die (tool set.)
Image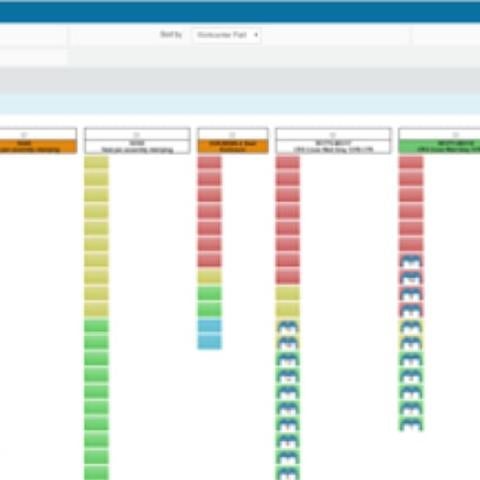 Plex "operationalizes" production with inherent error-proofing to control your production processes.
Discrete Manufacturing Capabilities
Reduce errors and improve quality with direct connectivity to plant floor automation.
Enable operators to resolve production issues in real time for greater productivity.
Leverage a unique, touchscreen Control Panel for capturing production, maintenance, and tooling data.
Access production data from anywhere using mobile devices through SmartPlex.
 Process Manufacturing Capabilities
Eliminate multiple systems with a common Control Panel to capture equipment and production information automatically.
Easily identify the value of your work-in-progress inventory at any time with Plex Costing.
Put data collection and ownership in the hands of your operators to resolve production issues themselves for better accuracy and accountability.
Provide real-time visibility and accumulation of actual and standard costs at each step of the production process.
Plex MES/MOM Production Management Capabilities
Plex MES/MOM Production Management Capabilities

Production Analytics Application. Easy-to-understand dashboards help you visualize your plant floor performance.

Plex's Production Analytics application is designed with operations and plant managers in mind, presenting production, quality, scrap, and plant floor performance metrics and KPIs in an easy-to-read dashboard style user interface.

With these comprehensive and detailed insights, you can monitor plant floor activities through a collection of KPIs including overall equipment effectiveness (OEE), scrap rate, first pass yield, performance, inventory turns, on-time jobs, machine availability, and more.

Real-Time, Error-Proof Control Panel

Provide your operators — and the top floor — with everything they need to do their jobs.

Plex's Control Panel allows your operators to see jobs, setups, and quality checksheets all in one interface. Color-coding makes it easy for operators to see which jobs are complete (any tasks highlighted in green) and which remain to be done (those highlighted in red). At the same time, the top floor can quickly see the progress made on the plant floor, in real time and with fewer manual data entries.

Operations are governed by a central control plan that actually manages operational behavior by enforcing production and quality procedures. You can record production and maintain lot control and traceability by automatically depleting source inventory in real-time as it is consumed. Plex's system automatically generates checksheets as specified by the control plan, which must be completed before an operator can proceed.

Plant and Equipment Maintenance

Keep your production equipment running for increased uptime and OEE.

Plex allows you to maintain a work center list showing single machines, work cells, or designated areas where work is performed by hand. The system is integrated with production tracking, scheduling, capacity planning, preventative maintenance, equipment lists, and many other modules.

You can capture events that occur at each work center, including production, setup, maintenance, and downtime. Plex allows you to create and maintain a list of standard maintenance, repair, and operation (MRO) items such as supplies, tools, materials, and services. You can also manage MRO supplies and cost using an electronic check in/check out system to capture usage transactions with barcode scanners. Plex also allows you to automatically requisition and reorder supplies based on frequent use or flexible inventory parameters.

 

Tooling Management and Maintenance

Make, track, and maintain your tools with precision and confidence.

Plex helps you define and execute tooling control plans by aligning tool drawing attributes with tool manufacturing processes. You can view all active tool projects by customer and due date and see detailed reports of tools and tool statuses.

Plex's interface allows external tooling suppliers to log in and directly record tool measurements, dramatically increasing supplier accountability. You can generate automatic subcontractor purchase orders and create receipts using specialized blanket-order pricing based on supplier, surface area, weight, and/or cost per tool. You can also compare actual tool life to standard (expected) life and establish a preventive maintenance schedule for each die (tool set.)

 

 
Image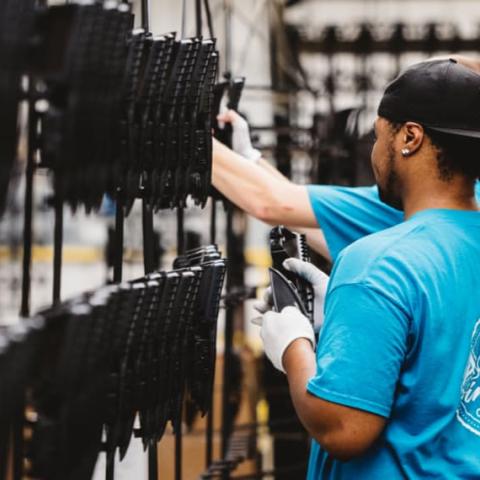 "Plex has simplified data gathering and data management at all levels of our enterprise, allowing savings in time and resources."

Arvel Wooten

Organizational Development Specialist, Hatch Stamping

Learn More
"All the Plex functions fit together so we get powerful information in real time. We have the Cadillac of presses, and we needed the Cadillac of ERP systems. Our business has grown 17 to 23 percent per year and, thanks to the efficiencies we now have through Plex, we haven't had to hire anyone outside of production personnel to keep up."

Jason Howey

President, OKAY Industries

Learn More
"The simple fact that our drawings are revision-controlled and available from the Plex control panel, and if any changes are made it's instantly updated—well, it's a beautiful thing."

Joshua Hopp

President, HK Metalcraft

Learn More

Image

Image