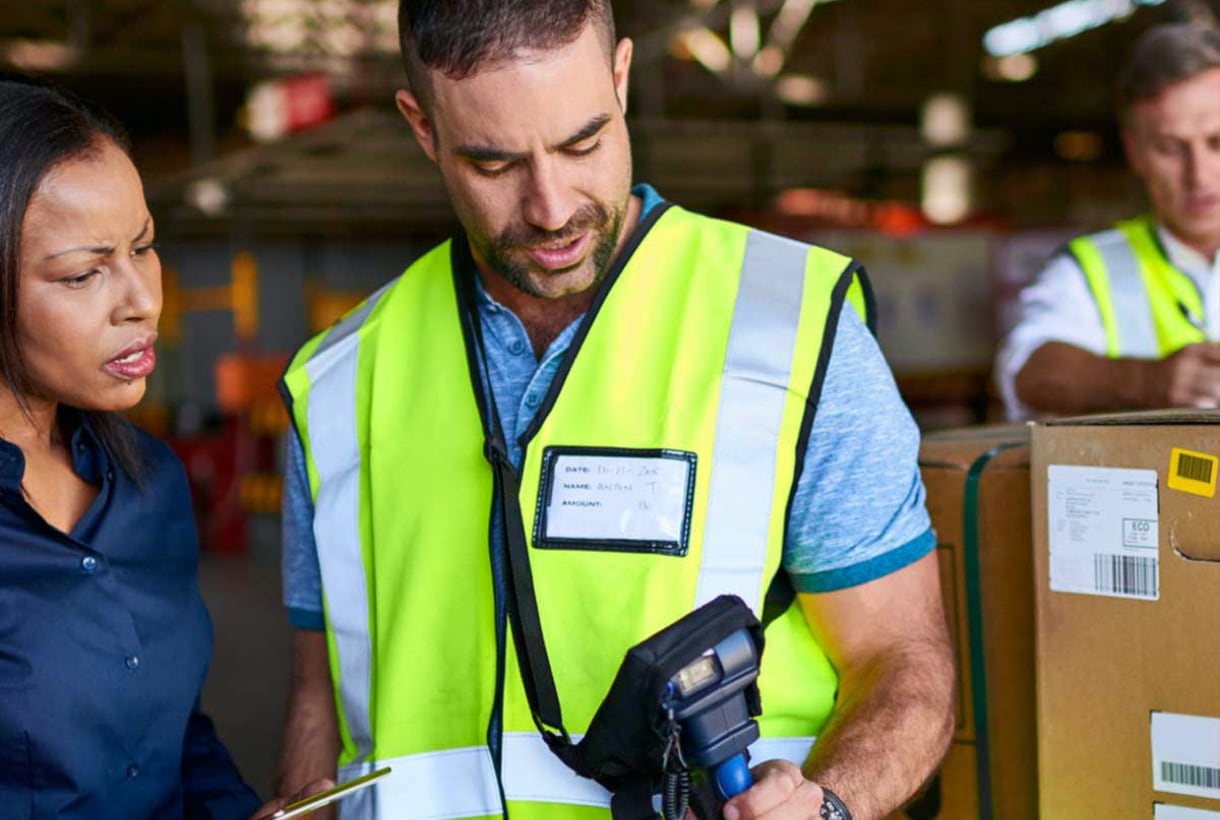 Edge Manufacturing is in a bind. Their largest customer, ABC Corporation, just ordered 210 solar-powered attic fans to be delivered by the end of this month—ABC's biggest order ever.
Edge's inventory manager, Jim, isn't sure the warehouse has enough raw material to fill that many orders. And, there's only one way to find out: pull up spreadsheets.
Jim opens a few before identifying what he thinks is the most current one. He sees that there should be enough steel sheets in the warehouse—more than enough to begin production. So he tells ABC that filling the order will be no problem and gives the go-ahead for production to begin.
Two hours later he gets a call from his shop floor manager, Ben. "Jim," Ben says. "I hope you didn't promise delivery for the 31st? Because we don't have enough steel sheets in stock."
"But the spreadsheet said we had enough!" Jim retorts.
"Yeah, we haven't updated those spreadsheets in a few days. And a pretty big job just went through."
Jim spends the next several hours asking his main supplier (out of stock), his second-tier supplier (can only supply a partial order), and his third-tier supplier (in stock, but notoriously unreliable). He ends up having his second- and third-tier suppliers send a combined order by priority overnight shipping, at considerable cost.
Edge completes the order on time—barely—and then has to pay for more priority overnight shipping to get the fans to ABC on time. At the end of the month, Edge is left with dozens of unused steel sheets sitting around the warehouse collecting dust and adding carrying cost. They represent a significant investment that's not being put to use. Another big order may come through soon—but then again, it may not.
How can Edge gain some calm amidst this inventory chaos? Here are three ideas:
1. Establish Real-Time Inventory Tracking
You can do much to stave off inventory chaos by using technology that provides real-time tracking throughout production. This tracking can give you precise, error-free visibility to raw materials, work-in-progress, and finished goods.
The key here is serialized barcoding, which not only helps streamline and automate shipping and receiving, but also captures incremental information—quantity, location, and status—at each point of production. With full material details by operation and accurate work-in-progress information, you can bring your inventory accuracy to a new level.
2. Get End-to-End Traceability
Product recalls don't happen all that often—but when they do, they introduce a unique brand of inventory chaos. Technology can help you maintain calm here, too.
End-to-end traceability lets you keep a view of your inventory—both where it came from and where it goes—so that you can respond quickly to both orders and recalls. High-resolution traceability delivers a digital "paper-trail" that tracks inventory detail from your suppliers to your customers. The result is accurate end-to-end detail, available in real time, that helps you know the whole truth about your inventory.
When you're tracking the quantity and location of every item in your inventory, you establish a whole new level of business accuracy. This can help you improve customer service levels while dramatically reducing your inventory carrying costs.
3. Enhance Your Lot Management
The better you know your inventory, the greater the chances you'll be able to have the right goods in the right place at the right time. Keeping detailed inventory lot data can help you avoid unpleasant surprises such as realizing an entire batch of product or raw material is about to expire the day before you need it to fulfill an order. 
Use cloud inventory management technology that lets you easily manage inventory lots from the time of receipt through production and on to shipping while also ensuring correct segmentation for quality and traceability purposes. Your system should enable you to split and merge your inventory while maintaining accurate product genealogy and traceability for future analysis.
See Better Inventory Management in Action
Plex customers have discovered that the path to inventory calm begins in the cloud. How does it all work? Get a glimpse in this inventory management demo.