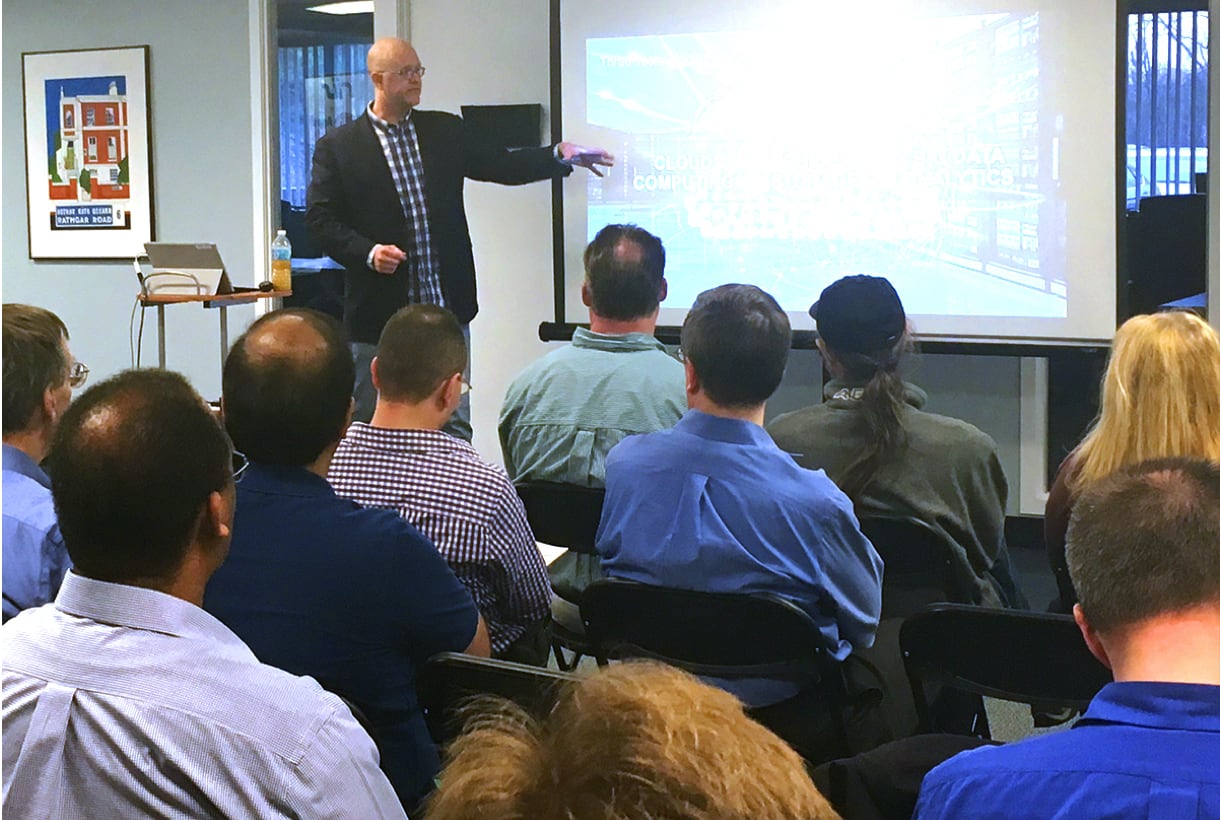 The Industrial Internet of Things (IIoT) has a potential economic impact of $1.2-$3.7 trillion a year in 2015.
Because of this enormous opportunity, many of metro Detroit's technologists are talking about ways to integrate IIoT – where they can apply it, how they can benefit from it, and even how it can be used in their products and by customers. For some, IIoT is a way of life, but we also know that many organizations are still looking for tangible examples of how IIoT drives business value.
That's why Plex was excited to join April's Mobile Monday Detroit, focused exclusively on IIoT. Plex's own Jerry Foster, CTO, had the opportunity to explain how manufacturing leaders are applying IIoT based on our own experience with customers, given that Plex was born on the shop floor.
Here are some of the top takeaways from his presentation:
Connected devices – the heart of IIoT – are more important than ever before due to the convergence of three important things: Cloud computing technology, cheap storage, and big data analytics.
There are IIoT enablers throughout the manufacturing landscape – they can take the shape of RFID, connected apps, beacons, smart devices, mobile devices or more.
The key to success with the IIoT is connection, and moreover connecting data from one place and making it available to the organization for any number of uses.
Check out the full presentation here, or read our recent blog post on real-world examples of IIoT in manufacturing.