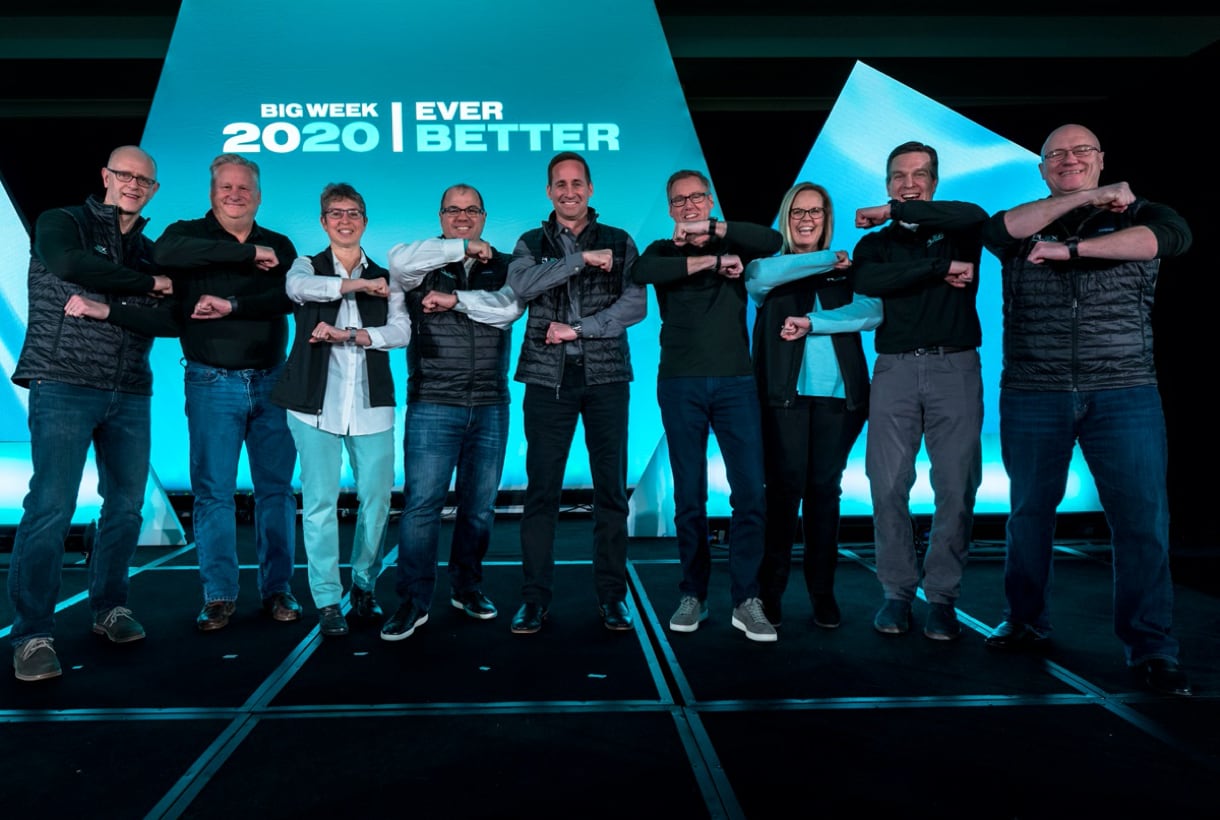 I have always thought of Plex as being a unique and rewarding place to work. Not only does the work challenge me, but it allows me to step outside of my job responsibilities and work on causes I'm passionate about, all for the betterment of the company.
Once of those passions is lifting up women in the workplace and boosting diversity.
As we get ready to celebrate International Women's Day 2020 this Sunday, I want to take a moment to reflect on a great event we held recently here at Plex that was hosted by our Women at Plex group. This cause falls right in my wheelhouse when it comes to celebrating what women are capable of and the creation of this group is the very definition of how women can make a difference.
Women at Plex was an idea that germinated throughout 2018 when a Plex employee took it upon herself to create an internal group dedicated to helping women within Plex. She came to me that year and asked if I would act as the executive sponsor. I agreed wholeheartedly and we soon began discussing what this idea would look like.
Of utmost importance was ensuring it would have legs. If this was to stick, it needed a passionate and dedicated person to lead it, a team willing to hit the ground running and executive support.
According to the Women Tech Council, while making up almost half the U.S. workforce, women hold less than 20 percent of U.S. tech jobs. Knowing women are in the minority can make the proposition of working in manufacturing and technology seem unwelcoming to women. This under-representation can push women away before they start. But we know women are completely capable of succeeding in this industry, which is why we created Women at Plex to be a group that would help women enable success in each other.
Women at Plex seeks to help women in the workplace have a peer group, ask questions about how to advance in their career, and talk about general topics that are important to them they might not otherwise have a chance to talk about.
The first Women at Plex event brought more than 100 Plexians together to hear about the critical role diversity and inclusion play in making Plex a great company. This was reaffirmed by the speaker from Microsoft, Tracy Galloway, who talked about this idea that each of us has unique strengths and qualities that provide value to the company.
As she talked, we saw many heads in the audience nodding in agreement, which spurred some heated debate and conversations over lunch.
Since that first event, we've held four others, with this past week's International Women's Day event being the first of 2020. More than 60 women at Plex attended our internal networking event to showcase what they do, talk about their careers, and rally around support of women.
Furthermore, we encouraged each woman to create their own equal sign to show their support for a gender equal world. This was done in concert with the 2020 theme of International Women's Day: #EachForEqual. It was a fun way to show off our creativity and reaffirm our dedication to the cause.
Not only did we host women in a supportive environment, but it reaffirmed how progressive Plex is as a company and a work destination when it comes to women and diversity. We talk the talk and walk the walk. Nearly 40 percent of our leadership team is female, and we regularly nominate internal leaders and customers for award recognition. Most recently, Lauren Giroux, our senior director of Cloud Operations, received a 2020 STEP Award from The Manufacturing Institute. The STEP Women's Initiative celebrates women in the manufacturing industry that are making a difference through advocacy, mentorship, engagement, promotion, and leadership.
In addition, for the last five years, we've hosted a Women Leaders in Manufacturing and Technology event at PowerPlex, our annual user conference. Typically a panel discussion format, this networking event tackles important questions on navigating pathways to leadership, discusses strategies for mentoring, and talks about opportunities for the next generation of women in manufacturing. We understand the importance of doing more than what's expected, so we pride ourselves on going above and beyond.
As a mother of two girls, this work is of the utmost importance to me. I want my girls to understand they can do anything they desire, even if it means pursuing an education in a non-traditional field. Gender should have no bearing their success.
Over the course of my career, I've worked for a handful of companies: some experiences good, some experiences very challenging. But I can say, with certainty, I've never worked for a company as progressive as Plex when it comes to maintaining a diverse workforce.
It makes me proud of the work we do for our customers, and it makes me even prouder that we are striving to make a difference.