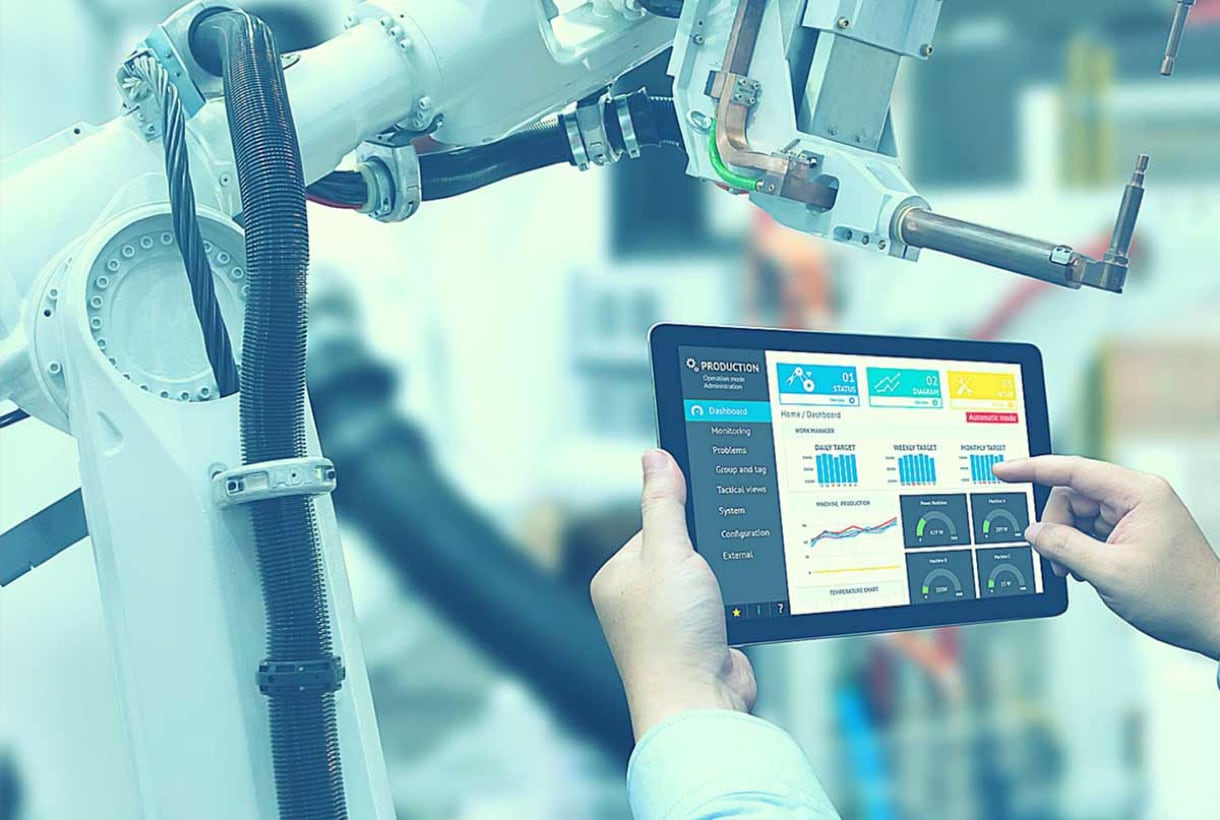 While some continue to herald the coming of the Fourth Industrial Revolution in manufacturing, many of today's manufacturers are proving that it's here already. Manufacturers are taking advantage of available technology to disrupt markets, accelerate innovation, and transform customer relationships. Yet, challenges still remain, like finding talent with the right skills and adjusting to fluctuating customer demand in the U.S.
The 2017 State of Manufacturing Technology survey, conducted by Plex, highlights how manufacturers are using technology to navigate the Fourth Industrial Revolution while driving business processes and improving operations. Key findings include:
Cloud remains the foundation for enabling connected business processes, people, suppliers and customers, and ultimately, business growth.
Cloud computing has given manufacturers two major opportunities: a lower cost model for business systems and a new level of connectivity. Ninety-seven percent of those surveyed said that reduced costs for cloud deployments is important, and 96 percent cited connectivity as an important benefit of cloud computing. In addition, more than half of respondents said cloud enables improvements across the supply chain.
Manufacturing technology is critical to manufacturers' ability to innovate.
Manufacturers have always been at the heart of innovation as they discover practical ways to leverage technology to innovate. We find that tenant still holds true as 80 percent believe manufacturing technology is important to their company's ability to innovate, and 98 percent said that cloud-based systems aid in continuous innovation.  More than 70 percent noted that cloud has positively impacted their ability to manage fluctuating customer demand.
Manufacturers are increasingly focusing on their supply chains, both in relation to future plant growth and technologies to support them.
Key to a manufacturer's success is effectively managing the supply chain. The State of Manufacturing Technology survey in 2017 reveals that more than 30 percent are focusing on supply chain management and another 30 percent plan to employ new technology to manage their supply chains in the next five years. Real-time communications with suppliers is also important to supply chain success. Nearly 70 percent of manufacturers reported improvements to communications with suppliers, whether through cloud systems or supplier portals.
Connected technologies (from consumer devices to robotics) are increasingly found on the shop floor today and expected to increase in the future, delivering practical applications of IIoT.
As a group, manufacturers are taking advantage of the connectivity that cloud and other technologies offer, connecting machines, devices, and people on the shop floor for greater visibility and shop floor control. More than half of our survey respondents have improved machine integration using cloud technology and 74 percent have improved connectivity with mobile and personal devices. Sensors and IP-enabled tools and machines are being used by more than 50 percent of manufacturers. Robotics is the top emerging technology manufacturers are using in operations today (76%) while the use of additive manufacturing/3D printing continues to increase (40% growth year over year). 
The workforce—and its skill set—is critical to manufacturing growth.
For the third year in a row, manufacturers state that both the workforce and the skills they bring are critical to growth yet remain a significant challenge. Nearly 35 percent of survey respondents believe a shortage of skilled workers will be their top challenge to growth. The skills needed are a focus on lean manufacturing (68 percent), mechanical engineering (48 percent), and data analysis (48 percent). The current skills shortage in manufacturing is a rising challenge that requires not only concerted private-public partnership on education, but also investment in efforts to promote the extraordinary career opportunities available for young people.
Manufacturers will continue to leverage technology to drive the Fourth Industrial Revolution.
Manufacturers have been among the most eager and innovative users of advanced technologies throughout each industrial revolution, whether in processes, products, or across ecosystems. Connected manufacturing is quickly becoming one of the most powerful technology-based shifts in a generation, no less important than the arrival of steam power, electricity, or the automated production line. Those manufacturers who are leveraging the technology that supports connected manufacturing will truly define the fourth industrial revolution as we know it.
For more insights, read the full report. Download the 2017 State of Manufacturing Technology Report.