Digitize, Connect, and Comply: Manufacturers Need a Risk-Based Approach
Quality Management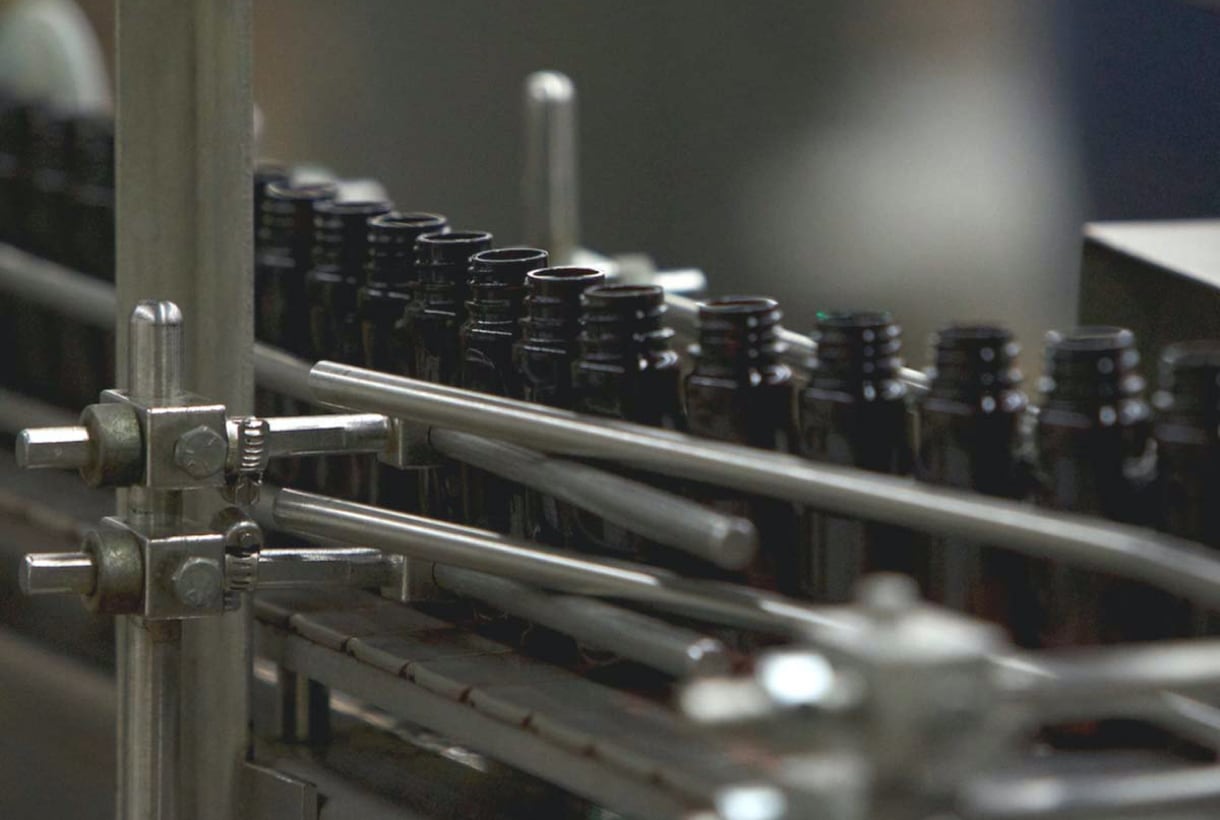 Manufacturing industry standards have undergone significant changes in recent years in an attempt to respond to quality issues in products that resulted in personal injury, and deaths. You have likely seen the rise of the trend toward risk-based quality compliance that focuses on mitigating quality risks through prevention versus the more traditional approach of detection, or catching quality failures before products are shipped to customers.
New standards developed with this mindset end up passing down increased accountability to you—and non-conformance may mean loss of business, fines, or even jail time. In the words of former U.S. Deputy Attorney General Paul McNulty, "If you think compliance is expensive, try non-compliance."
Why You Need a Risk-Based Approach to Compliance
It's too early to see the effect, but it makes pretty good business sense that it costs more to fix a problem then to prevent it from every happening in the first place.
Perhaps the most sweeping example of new risk-based thinking in quality standards is the new ISO standard for quality management systems (QMS). After celebrating 25 years of ISO9001, the committee developed the new ISO9001-2015 standard to drive quality for the next 25 years.
Not to be outdone, the automotive industry that has traditionally leveraged and built onto ISO 9001, followed with their own monumental change. Many of the OEMs came together as the International Automotive Task Force (IATF) to develop detailed quality management guidelines specific to automotive supply chains. Building on ISO9001 and a previous technical specification, this task force released the IATF 16949 standard—which goes into effect on September 14, 2018 and requires certification to ISO9001-2015. Like the ISO standard, IATF has a less prescriptive approach to the processes but infuses risk-based thinking and continuous improvement throughout and demands more executive leadership involvement and oversight for their businesses.
In the food and beverage industry, the Food Safety Modernization Act (FSMA) was designed to give the U.S. Food and Drug Administration more authority over how food is grown, harvested, and processed. FSMA (pronounced Fizzma) has been increasingly adopted by food manufacturers and their customers to drive down the incidents and damage caused by food borne illnesses. A similar law In Canada, called the Safe Food for Canadians Act (SFCA), has been introduced and the Canadian Food Inspection Agency (CFIA) plans to work closely with America and other countries to improve the global food supply network. Both FSMA and SFCA follow the ISO example and focus on protective and preventative approaches with current good manufacturing processes (cGMPs), hazard analysis and critical control points (HACCP) as well as hazard analysis and risk-based preventative controls (HARPC).
The Best Way to Move Toward Risk-Based Compliance
Keeping up with evolving standards means you're going to have to be more agile—which will help you mitigate risk. But you can't be agile if you're managing quality via disjointed processes or manually recording and archiving using paper. Becoming, and staying, compliant requires a significant amount of work and rigorous management.
The good news is with the right tools and safeguards, it's much easier than you think. You will need a system that automates, captures, and digitizes quality processes every step of the way during production. A connected and always-available system like this becomes your single source of truth—all company, production, and compliance data is in one database and accessible to anyone who needs it. You'll want to look for a system that can:
Operationalize quality. A system that takes the risk out of compliance can provide peace of mind for company leaders who are accountable for, but not necessarily in control of, compliance procedures. Inherent error-proofing throughout the software can enforce procedures and behaviors—and can force compliant activities to be completed before any subsequent steps can be started.
 Give you high-resolution traceability. A system that uses barcode scanners and printers digitally records and documents every step from receipt to movement to inspection. Using the single database with pre-defined process workflows, makes it fast and easy to trace backwards or forwards to find any issues, contain the issue, and provide required documentation.
Enable visibility and control. A system that includes a workflow engine to route policies and procedural designs (as well as any changes) for management approval and accountability helps you increase oversight and executive leadership involvement. An additional program management tool encourages broad involvement for development of the quality system including visibility and/or involvement from customers and suppliers.
Automate contingency plans. A system that documents contingency plans directly within the compliance framework includes checklists to ensure that critical steps are completed in the case of a primary system failure. Automating notifications, documentation processes, and alerts means everything is taken care of from within the system.
Manufacturers who have implemented the Plex Manufacturing Cloud rely on the system to take the risk out of compliance by giving them peace of mind that standards are being enforced, and proving this to auditors is fast and painless since all historical data is preserved—offsite in the cloud—forever. See how Plex can help you adopt a risk-based approach by downloading the white paper, Are You Controlling Your Shop Floor?