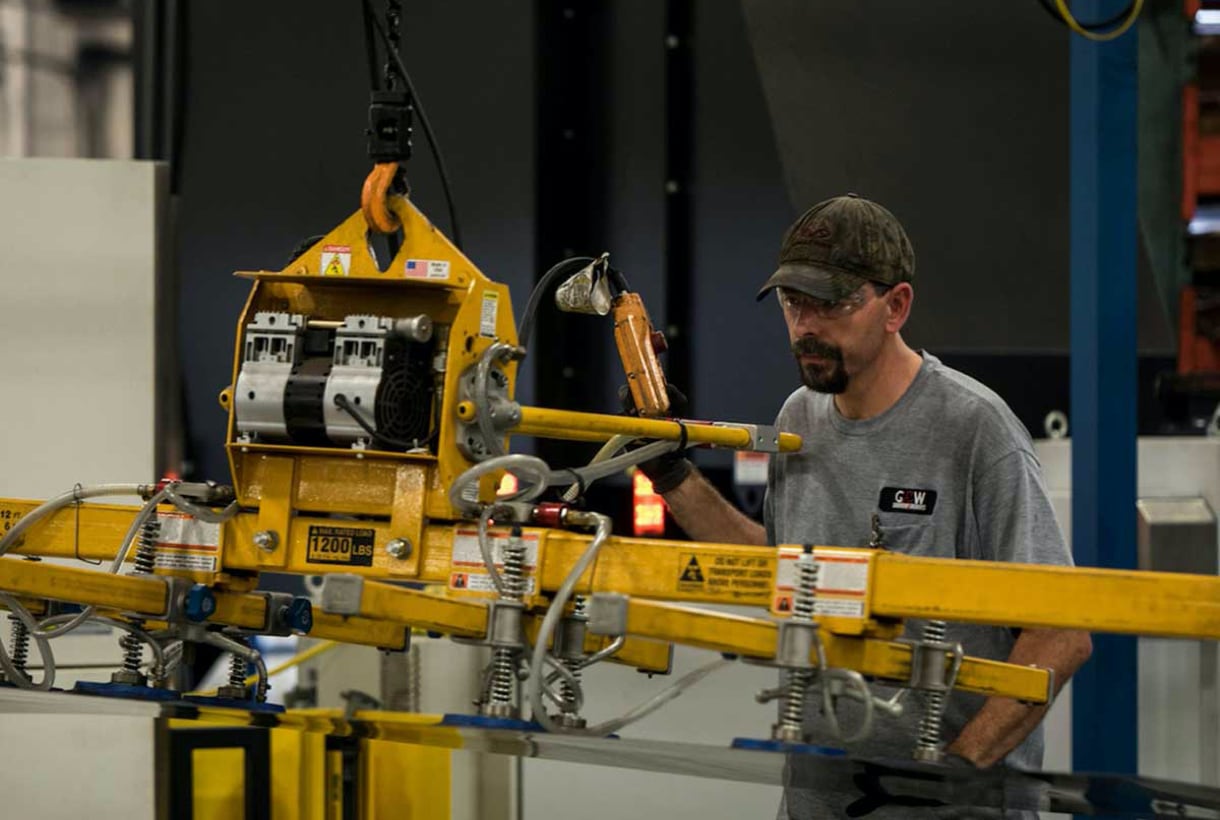 When it comes to quality management, our friends at the fictitious Edge Manufacturing are grappling with lack of visibility and control.
Edge manages quality control on paper. So, it's hard to verify whether quality procedures have taken place in a timely manner or whether operators just check boxes to move materials onto the next step to avoid production halts. Often this leads to excess scrap down the line and additional production required to make up for inconsistencies, or an influx of product returns. And as far as audits go, the team scrambles to compile the necessary documentation which takes time away from other critical activities.
Edge's quality manager knows there has to be a better way but he's so overwhelmed just trying to keep up with ever-changing customer requirements, expedites, and returns that he doesn't have time to do any research.
Here are three ways that operationalizing quality can turn quality management chaos into calm.
Meeting Customer and Industry Compliance—Every Time
Mitigating risk protects your customers, and your reputation. The best way to reduce risk is to avoid risky behaviors in the first place by automatically error-proofing quality processes. Instant notifications ensure that quality or maintenance concerns that could threaten your production throughput are caught immediately and corrected before product ships. Leveraging built-in templates for industry compliance means you'll be able to clearly see whether you're meeting them or not.
Streamline Documentation and Audits
If your company has ever been named in a recall, you know how urgent it is to provide the necessary documentation. With manual, paper-based processes, it could take days or weeks and end up costing a fortune or worse—your business. Capturing production activity and automating quality documentation digitally in a cloud database enables you to eliminate multiple binders, filling cabinets, and databases—making audits as simple as logging into a single system with all relevant data at your fingertips.
Enable Continuous Improvement
Even with the best work instructions, people, and processes can go astray.  When you make quality part of your operational processes, you govern production performance at the manufacturing moment instead of after the fact in response to a quality issue. This gives you a real-time view of how quality is being infused throughout production and the confidence that you are meeting specifications, in compliance, and delivering on what your customers want.
Operators coming on duty will automatically receive notifications of issues that occurred in previous shifts. Integrated preventative maintenance features can alert staff to equipment maintenance issues that could jeopardize throughput. And all production process documentation and work instructions will remain highly accessible and up-to-date in digital format at all work centers.
See Operationalized Quality in Action
Plex customers have discovered that the path to more consistent and cost-effective quality processes begins with cloud ERP. How does it all work? Get a glimpse in this quality management demo.