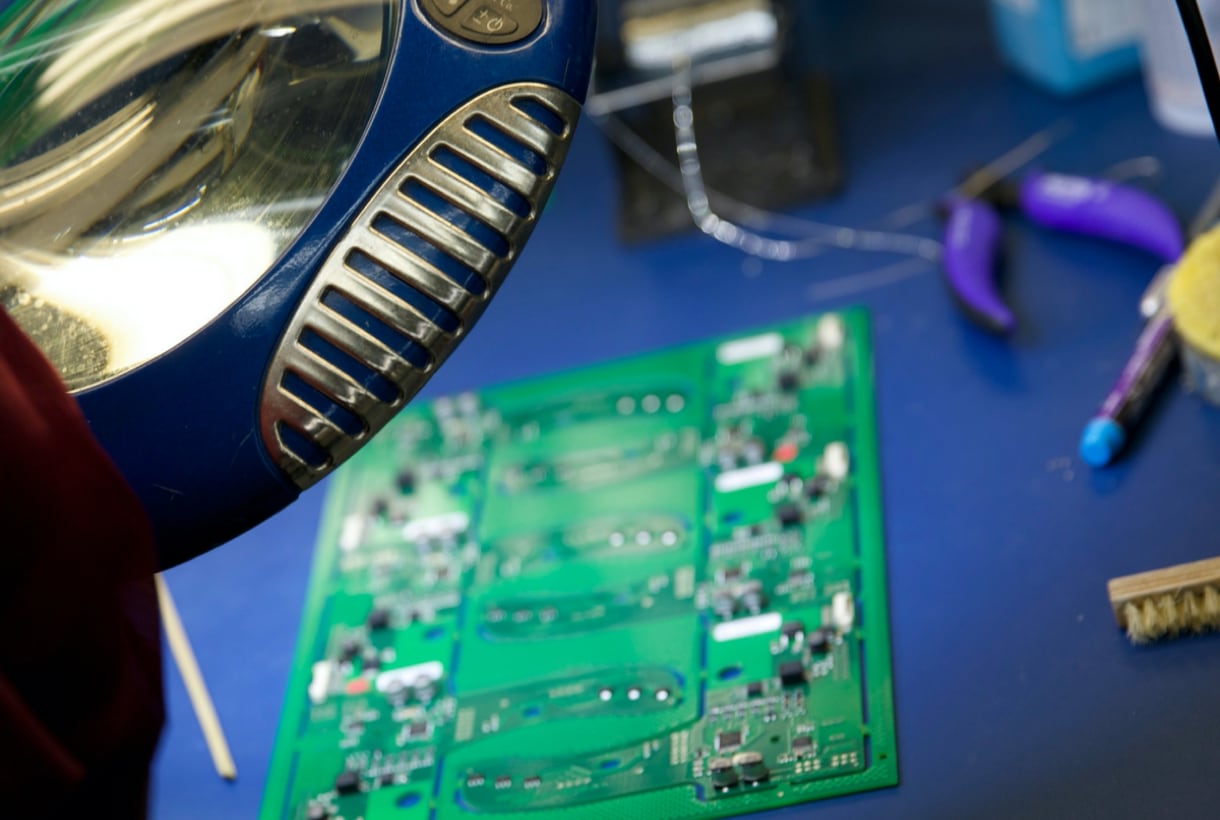 I recently had the privilege of presenting with Plex customer Sandy Kolp, Director of Program Management and Plant Manager, from Firstronic, LLC at IndustryWeek's Manufacturing & Technology conference in Cleveland, Ohio. Firstronic is on a roll, having recently won IndustryWeek's 2016 Plant of the Year award, along with four awards for Dependability and Timely Delivery, Responsiveness, Value for Price and Technology at the 2017 Service Excellence Awards (SEA), sponsored by Circuits Assembly Magazine.
Firstronic didn't get there by luck. Five years ago, they developed a strategy to overhaul their business. They created a plan with four significant actions, and then relentlessly executed on that plan.

To start, Firstronic overhauled its hiring processes, ensuring that all new employees fit within an ideal skills and aptitude profile. Firstronic also had all its existing employees go through the same profile assessment. This created consistency in both hiring and in ensuring alignment from its existing employees to the behaviors it desired moving forward.
Second, they implemented a cloud ERP solution. Growth required a scalable, flexible, fully integrated system with quality at its core. The Plex Manufacturing Cloud delivers these capabilities using a single cloud database, consolidating all manufacturing data into one version of truth for the entire enterprise.
Third, Firstronic drove quality into its entire production process. Plex provided the integrated system quality management Firstronic needed, and Firstronic added to this by moving its QA people from the end of the line to different touchpoints in the production process. The combination of system quality checks and roaming QA inspections ensures less waste, better accountability along the production path, and higher quality products.

Finally, Firstronic uses Plex to empower its employees on the shop floor. Firstronic makes Plex available via its touchscreen control panel at the workstation, pushing work instructions, documentation, and live system data to all users. Being a cloud ERP system, all two-way communication from the shop floor is in real-time with a single cloud database, and any relevant shop floor updates are pushed to all shop floor users from the cloud.
These actions resulted in a more efficient, aligned, and empowered company that can do more with its existing staff, like doubling inventory turns. This increase in agility and quality differentiation enabled Firstronic to focus on winning business back from overseas through a reshoring campaign, resulting in a doubling of its revenue without adding headcount.
Attendees took away several lessons, which Sandy reinforced during audience Q&A. One, come up with a change strategy that has measurable, specific actions and is realistic to implement. Two, change takes buy-in from everyone in the company, especially management. And three, trust your strategy and see it through, even if it requires small tweaks along the way.
Firstronic made the right moves to position itself for the future. Find out how the Plex Manufacturing Cloud can help your manufacturing business too by downloading: How Analytics, Dashboards, and Intelligence are Transforming Manufacturing.